Responding to the growing need for live music and entertainment during the pandemic, the Musixen platform continues to grow with an investment of $2 million with a valuation of $20 million.
Some habits that have gone digital during a pandemic become permanent. Many startups accelerate their growth by turning the crises they face into opportunities. Digital live music and entertainment platform Musixen has also completed its second round of investment. During the round, which was attended by all existing investors, especially Plug and Play and Re-Pie Portfolio, London-based Platform XIT and new angel investors increased its initial valuation 7x in one year and received a new investment of $2 million on a valuation of $20 million. Musixen will expand into the Europe and Middle East and North Africa (MENA) region through proceeds from the investment round.
LIVE DIGITAL ENTERTAINMENT
Musixen, one of the successful representatives of the Turkish entrepreneurship ecosystem, has completed its second round of investment. Continuing with the aim of digitizing the world of music and performing, local startup Musixen has received a new investment of $2 million on a $20 million valuation. He successfully completed the round with participation from London-based investment fund Platform XIT and angel investors, as well as existing investors such as Re-Pie Technology Initiative, one of the world's largest technology funds, and Plug and Play, which has made its mark on the Turkish entrepreneurship ecosystem with its recent investments.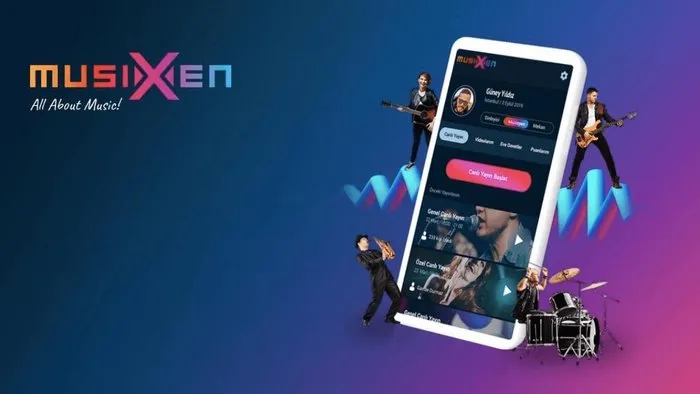 FOCUS ON GLOBAL GROWTH
Continuing on its way without losing its goal of global growth, Musixen will focus on growth in the Europe and Middle East and North Africa (MENA) region with new investments. Investments will be made in innovations such as the avatar experience and Musixen Token to make the Metaverse world a hub of music entertainment as well as the technology infrastructure to provide better service to users. Thus, it will try to crown its ecosystem with global growth.
A NEW DIMENSION TO THE VIRTUAL ENTERTAINMENT EXPERIENCE
Founder of Musixen Çağrı Bozay said, "We have reached 1.3 million downloads so far. There are more than 7,000 artists in our organization. We are bringing new understanding and habit to the music industry and entertainment with a globally interactive digital experience, and act as a conduit for musicians around the world to earn money on their journey of discovery with different revenue models.We continue to create a new ecosystem by accelerating our growth in Europe and the MENA region, making Musixen one of the first brands to come while digitally preparing industry players for the future with innovations such as virtual reality, the experience of avatar and the Musixen token, our biggest goal is to be the leading player in the music and entertainment industry globally."
***

NEW FINTECH-DRIVEN INVESTMENT FROM GEDIK
Gedik Investment has added a new one to its fintech-focused investments. Company; Together with hiBoost and Appcent, she invested a total of $350,000 in the micro-savings and micro-investment app Yancep.
Acting with the vision of being a leader in all areas of capital markets, Gedik Investment continues to support startups operating in the field of next-generation technologies and digitalization. Recently, the company invested a total of $350,000 in micro-savings and micro-investment app Yancep, working with investors such as hiBoost and Appcent. In the incremental investment tour, the investment amount received in the first phase was $130,000, while in the second round, $220,000 was invested and the tour was completed.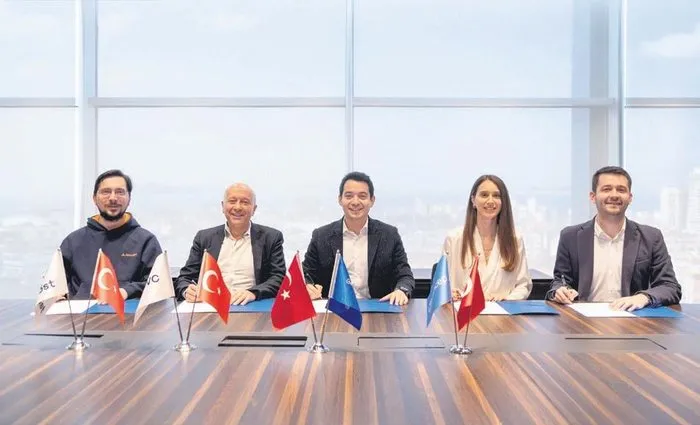 TARGET A GREATER AUDIENCE
Stating that as Gedik Investment, they attach importance to the development and deepening of capital markets, Gedik Investment Chairman and CEO Onur Topaç said that they follow all kinds of initiatives technologies that will increase financial literacy. Topaç said: "As Gedik Investment, we want to offer investment products to large masses. The most recent example of this is Yancep. Along with our approach, Yancep, as a fintech initiative (financial technologies ) which facilitates savings and investment, focuses on democratizing the investment process. It aims to spread the habit of investing to wider masses by allowing them to invest in portfolios modeled according to their profile, allowing you to save and invest with small amounts."
THE PRODUCT WILL BE RELEASED
Yancep's co-founder, Hilmi Kaya, pointed out that their main goal with the investment tour is to produce a minimum viable product (MVP) and meet them quickly with users, and said, "We will spend a large part of the amount we receive on the team and the product. We allocate a significant part to marketing activities. Yancep Our mission is to eliminate financial inequalities in opportunities. We want everyone to be able to invest easily and have savings. We are very happy that our investors on the investment tour have the same vision. In this round of investment, Gedik Investment, hiBoost from the entrepreneurship ecosystem and Appcent from the software industry meet the term "Smart Money", where capital is mixed with knowledge, experience and experience."
***

IMPACT OF AI ON CUSTOMER EXPERIENCE
Türk Telekom's customer experience company, AssistTT; It leads the industry in providing the perfect end-to-end customer experience with technology solutions such as real-time speech, voice, emotion analysis, satisfaction measurement tools and chatbot. Aiming for excellence in customer experience with solutions integrating artificial intelligence, AssisTT continues to invest in innovation, development and the future.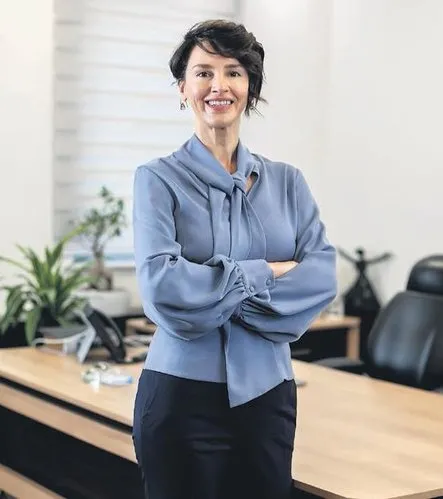 Stating that customer experience centers, which have grown in importance in recent years, have differentiated themselves with technology investments, Nimet Güventepe, Assistant General Manager of Business Development and Customer Management at AssisTT, said: "As we deliver innovative solutions to our customers with our technology products, we are taking customer experience excellence to the next level by enhancing our business processes with the support of artificial intelligence."
Güventepe said that AssisTT has invested significantly in human resources and followed trends, and said, "We are also resolutely continuing our investments to train qualified human resources."
***

MALWATION RATED AT 542 PERCENT IN 13 MONTHS
computer science Malwation Cyber ​​Security Technologies startup, which simulates security threats, has completed its seed investment round with a valuation of TL 45 million. The Malwation initiative aims to develop a cloud-based security solution and complete its overseas expansion.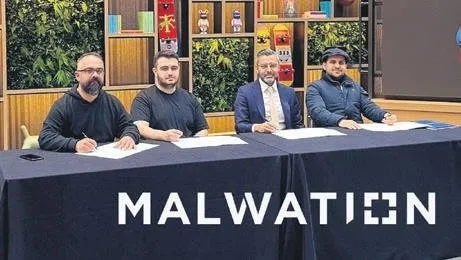 GIANT GROWTH IN 13 MONTHS
In the statement made by Escort Teknoloji, "According to information received from our subsidiary Alesta Elektronik Teknoloji Yatırım A.Ş., Malwation Siber Güvenlik Teknolojileri A.Ş., in which we participated at a rate of 5% on a value of company of 7 million TL on Feb 18, 2021, increased the value of the company by 542% in 13 months. "This time it received a new investment on a valuation of 45 million TL", he he declares.