I went to listen to the inspiring story of Aunt Fatma, who produces various vinegars, mainly honey vinegar with geographical indications, in the village of Oruçoğlu in Istanbul, with recipes dating back hundreds of years. When you are around Şile, Earth Market and Casa Lavanda have been added to our list of places to visit. I had a day full of flavors 'to the max'.
class="cf">
He doesn't know how to put a location on the phone… "Enter the village of Oruçoğlu, you will see the mosque on your left and the village cafe on your right; Go straight, enter the narrow street on the left. The house just opposite is mine", Fatma (Cetin) aunt gives the description of her house. He greets us at the door with his short stature and smiling emerald green eyes. We enter the shop on the ground floor of his house. Everywhere sparkles, not the slightest smell around, despite the barrels of vinegar inside. Fatma Çetin learned to make vinegar 45 years ago from her grandfather, then 100 years old. The grandfather was also one of his seniors three generations ago, he said. And Aunt Fatma produces vinegar with the same method, using local seeds, fruits and vegetables, which she only cultivates by keeping it in the barrel for at least two years without using pesticides. He only gets a small portion of it from places he trusts.
Strawberry, cream, crispy
class="cf">
It gives me a taste on the spot. Apple, strawberry, artichoke, incredibly fragrant rose, basil for salads and honey vinegar that have earned it its well-deserved reputation. "Even Vedat Milor liked my vinegars, I had them tasted from different years, he saw no difference between them and congratulated me. I even met Somer Chef", he boasts at the same time Aunt Fatma's honey vinegar obtained a geographical indication thanks to the contributions of the village chief, moreover, it even managed to be included in the list "Ark of Taste", Noah's Warehouse, in which Italy Slow Food includes exclusive local products from around the world, by the Kitchen Friends Association. You can order Fatma Çetin's products online or by phone. Or, when you pass through Şile, you can go to her village or you You can buy it at the land market, which sets up every Sunday in the center of Şile.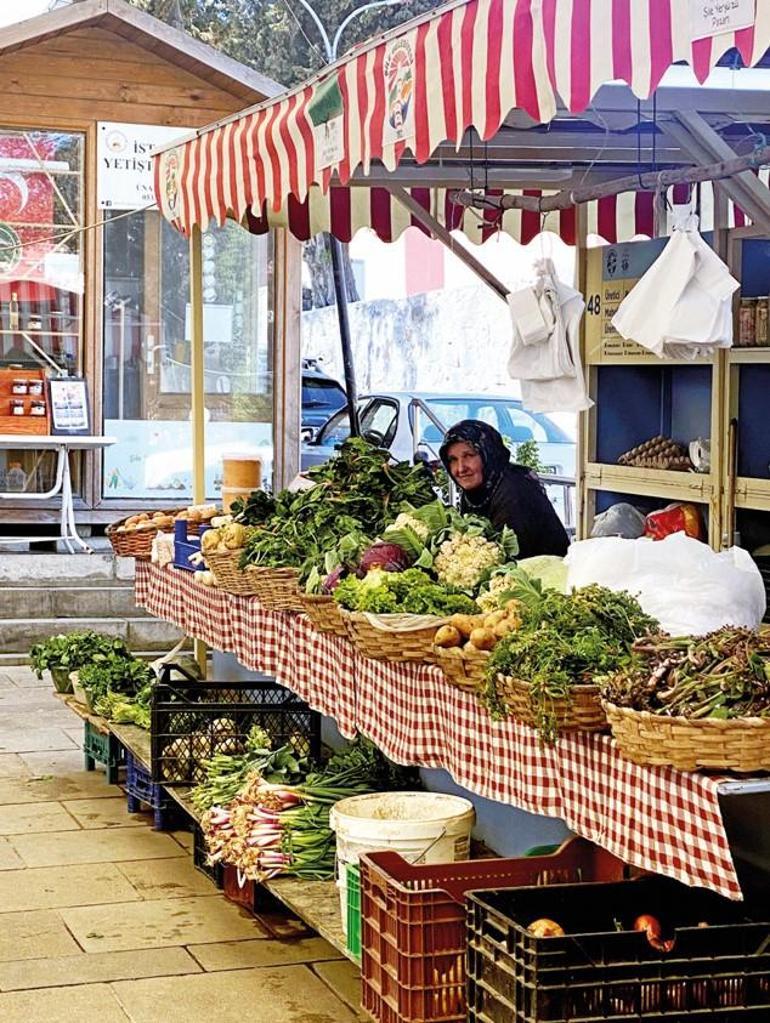 Earth Market
There are four in Turkey
The most important feature of 'Earth Market' is that it has adopted the Slow Food philosophy. There are 70 in the world and 4 in Turkey; In Şile, Tarsus, Foça, Gökçeada. Only small producers within a radius of 40 kilometers can bring their products to these markets. They do not have organic certificates, but they are all produced with seasonal, local and sustainable farming methods. Heirloom seeds instead of hybrids, and perhaps most importantly, the fact that everything is sold without intermediaries. We visited the market with chef Emre Şen. When the customers were few, not all sales counters were filled. From May it was more colorful and diverse.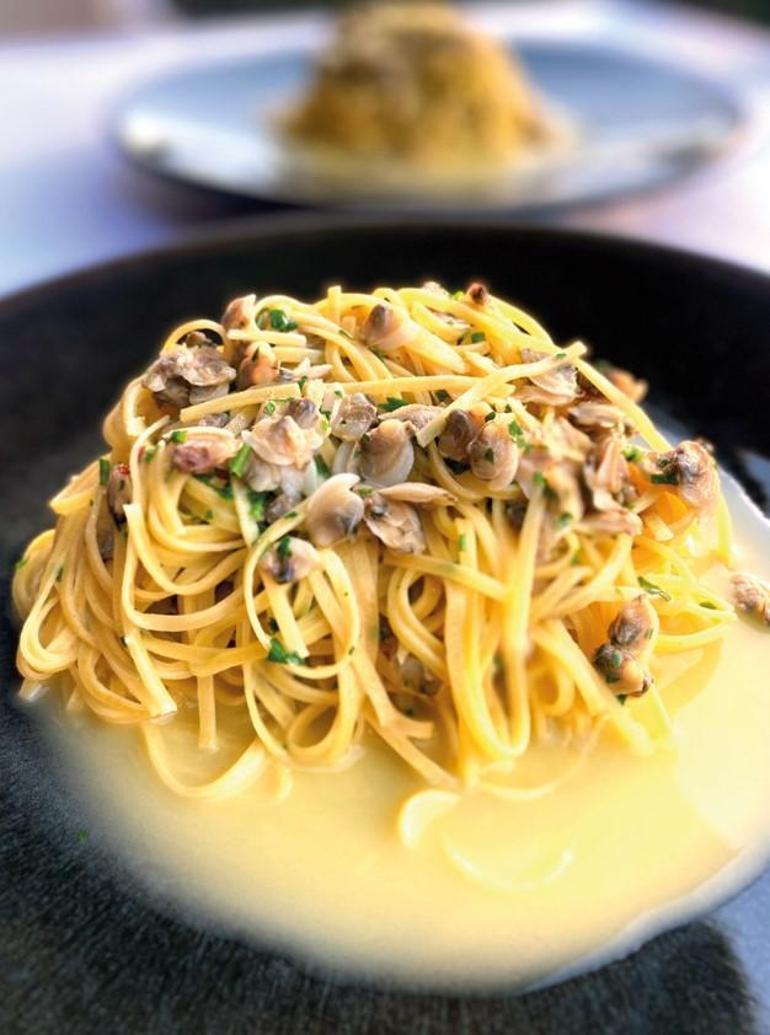 Cikcik tagliolini
class="cf">
small clams
After leaving the market, we head to Casa Lavanda, run by Emre and his family. "Let me cook you cikcikli pasta," Emre said. Cikcik reminds me of game meat and I say "Oh yeah" with an inner sadness because of my distance from game meat. Just then, Emre explains, "Cikcik is the local language name for a tiny, flat, white clam. There is only one facility in operation here and it only ships overseas. Normally, we do not give it to the internal market, but we take advantage of the right of neighborhood. »
Emre is one of the chefs who do his geography justice. Materials that many colleagues will struggle to reach are at your fingertips. Like Cikcik, all kinds of mushrooms and vegetables… Emre looks at the two greenhouses they have built at the back of the hotel in Ulupelit village. Here, he grows fruits and vegetables in abundance with biodynamic farming methods, using only local seeds. All hotel waste is turned into compost and used instead of manure. Casa Lavanda has 15 rooms, but you don't have to stay at the hotel to eat at its restaurant. Especially on weekends there is a pleasant crowd of people eating and drinking on the surrounding lawn in good weather. Delicacies such as tarte flambée, crispy ravioli and truffled parmesan fries are daily snacks. For dinner, those who want a tasting menu can order independently from the menu.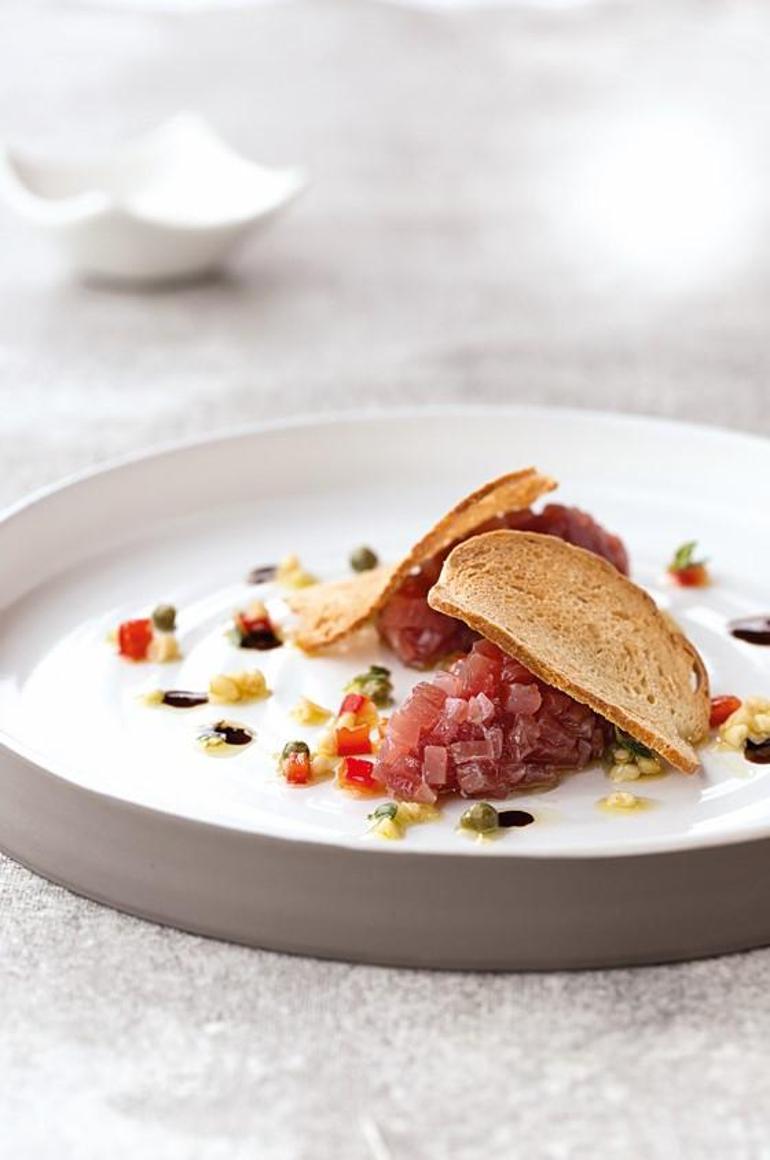 Tuna tartar sauce
class="cf">
In such places, I like to count the ingredients on the menu rather than the dishes on the menu: Mushrooms collected around Ulupelit, duck and quail specially grown for Lavanda in the farm of Şile Operaci, vinegar from Aunt Fatma, ground cornmeal in the water at the old mill in the village of Kalealtı. , Buffa's fresh burrata and creamy stracciatella inside; Ripened cheeses for Lavanda in the Miralem and Tangala cheese dairies. Consider the form these materials take in the hands of a good leader. Arugula and basil soup, agnolotti pasta stuffed with stracciatella (inside the burrata), kid in milk with keskek and North Aegean lagos fish served with mashed chickpeas with truffles are just a few -some of the things I remember. Leaving Lavanda and Şile, I can't help but wish there were more places to make people happy and content. . .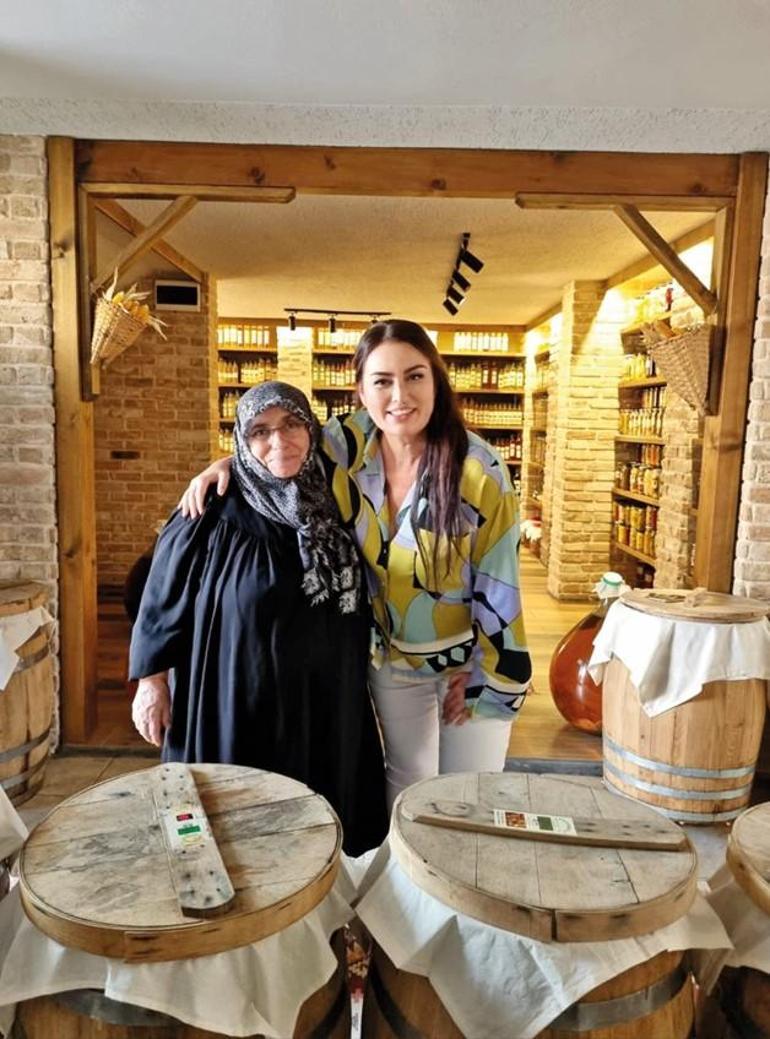 Ebru Erke with vinegar producer Fatma Çetin
class="cf">
The best example of everyday ecotourism
One of the "Future is in Tourism" projects of Anadolu Efes is "A Day in Ovacık Village" in Ovacık, Şile. This project, which is carried out in the village 15 minutes from the center of Şile, is one of the best examples of everyday ecotourism. The day begins with breakfast for the guests. All products, including buffalo milk cheeses, are seasonal and handmade by village women. Some of the breakfast dishes are zucchini in the summer and crow's feet in the winter, deviled eggs, local pastries made from bulgur and onion and called Turkish delights, pumpkin desserts and homemade cakes. corn flour which they call "coy". After breakfast, nature walks are organized, seasonal fruits and vegetables, mushrooms and natural herbs are presented to guests and picked. Then, back at the workshop, a jam or a vinegar is prepared with the harvested products, or a workshop is organized where we teach the old dishes of the region. There is also a permaculture garden and a small collection of local seeds belonging to the project. They also collect rainwater and all kinds of compost. If you want to visit, you have to call and speak in advance because all this organization is organized according to demand.