Antalya Science Center, which was established in Dokumapark with the cooperation of KEPEZ Municipality and the Scientific and Technological Research Council of Turkey (TÜBİTAK), will open its doors to science and technology enthusiasts of all ages with BilimFest on March 31. The Science Center will host the festival from March 31 to April 2. During the opening, which will be held with the participation of the Minister of Industry and Technology Mustafa Varank, the people of Antalya will meet innovations in the field of defense industry, science and technology. technology.
OPENING EXCITEMENT AT DOKUMAPARK
Kepez Mayor Hakan Tütüncü spoke to Hürriyet about the importance and scientific goals of the Antalya Science Center, where they are excited to open these days, and BilimFest, which is preparing to welcome its visitors for the 4th time this year. Drawing a common vision for the future of these two entities which will grow by relying on each other, President Tütüncü presents these two projects, which will grow from year to year and become more international, as follows:
THIS JOURNEY LAST 6 YEARS
"The journey to bring our science center to Antalya took about 6 years. As a result of this journey, we have created a very comprehensive science center of Turkey with a closed area of ​​12,500 square meters, 14 exhibitions and 8 workshops. Watch , there are ROKETSAN, HAVELSAN, ASELSAN, TEI, TUSAŞ here. At the same time, we introduce state-owned enterprises which develop industry and technology and produce new technologies in Turkey. We also bring the technologies produced by enterprises private to our population.
"I FEEL LIKE IN NEW YORK"
"One of our medical professors, when he visited this center, said, 'I felt like I was inside a science center in New York right now.' It was very significant. Don't the children of New York deserve the latest technological opportunities the world has had, but the children of Antalya? They also deserve to receive an education with the same opportunities. This science center has become a center like in the modern countries of the world.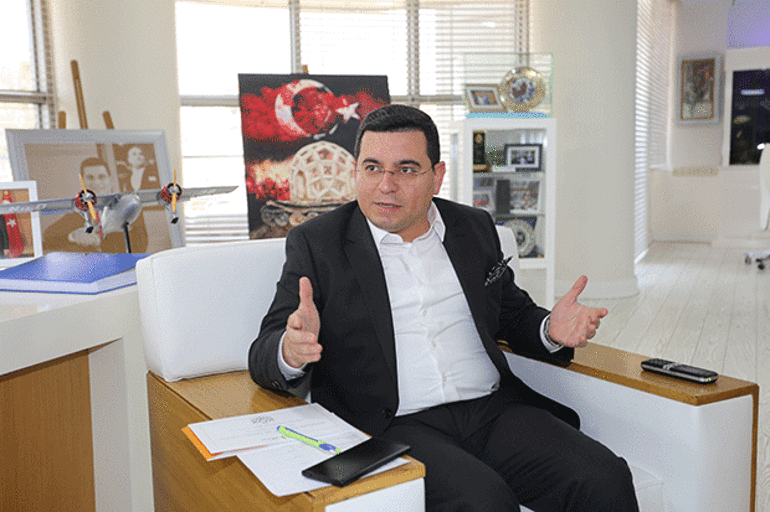 THE MINISTER WILL OPEN
"In 2012, we realized this need, we thought that Antalya should have a good science centre. It took until the local elections of 2014 to give life to the project. When planning the transformation of the weaving mill after the elections, we had in mind to create a science center from day one. When developing projects, our priority was Antalya Science Center. After 6 years of feverish work since 2015, we have completed our center in 2021. We will hold our official opening on Thursday March 31 at 11:00 am, accompanied by our Minister of Industry and Technology Mustafa Varank.
MOTTO 'SCIENCE FROM 7 TO 70'
"An effort is needed to introduce the Antalya Science Center to everyone and invite everyone who is interested in science. And that's what will happen with BilimFest. At the festival, we not only transfer scientific knowledge to our children, young people and future generations, but also present the level of development that Turkey has reached to our people with the motto "science from 7 to 70" . The people who produce these technologies are trained in scientific centers. If we give more importance to investments in this field, dear children, if they strengthen their connection with science here, they will be able to develop inventions that will contribute to humanity. Adults can also nurture future generations in the light of science.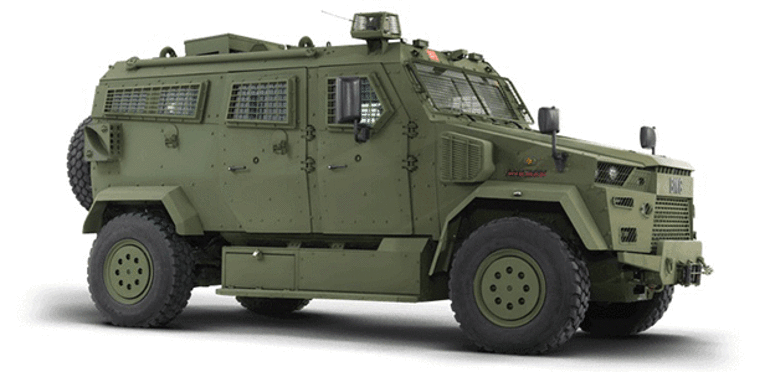 INSPIRATION FOR YOUTH
"What we are actually doing with all this work is taking a picture of the latest technological development in Turkey and showing it to our fellow citizens. Among them, there are those who say: "Good work is done in Turkey, I can do it too, so I have to work". This group is mainly made up of children and young people. To place the love of science in their hearts, to strengthen their relationship with science, to serve future generations. BilimFest is the most important initiative towards this goal.
A FIRST IN THE MEDITERRANEAN
"It was very important to organize a science festival for the first time in Antalya. Just as our Science Center is the first and only in the Mediterranean region, the festival is also the first in the region in terms of scope and strength. We had to start somewhere. This place is right here. At a time when software, digitalization and next-gen technologies are attracting attention everywhere, I believe that we will organize a beautiful festival that will bring another excitement to our city. Our goal is to raise awareness and give young people the opportunity to reveal new inventions.
THE FESTIVAL WILL GROW
"When you think that science is a bottomless pit, I think this show will grow even more with new technologies in the years to come. As our perspective on the festival and the city's perception of the festival will grow, the festival will also grow and become an important value for Antalya. Even this last week before the festival, many private sector organizations that produce technology reach out to us and make requests such as "We should also participate in this festival". These demands will increase further in the years to come. There will be requests from abroad. We will also take the festival to an international dimension.
A REALISTIC GOAL
"Antalya has all the possibilities to be a global city, a technological base. In this sense, the city has an attractive side. Air transportation to Antalya is very convenient. The city has highly qualified universities, marvelous technology parks, open-minded industrialists and technology-producing businessmen. When we make the best use of all these blessings, Antalya will be a technological base of the Mediterranean region. The Science Center will be one of the most important organizations contributing to this process. It's not an empty target. A very realistic and achievable goal. The most important thing we need is to put forward work to achieve this vision.
4TH ANTALYA BILIFEST
At BilimFest, where Minister of Industry and Technology Mustafa Varank will showcase Turkish patented state-of-the-art devices T 129 ATAK, PUSAT, T155 Storm Howitzer, Aksungur, ULAQ, Kuzgun Tj, Bozdoğan, Gökdoğan, SOM J and Türksat Satellite 4B to visitors, interviews, exhibitions, visual shows and more than 100 workshops will be organised. Contribution to Turkish Industry, Science and Technology such as Festival, Defense Industry Academy, HAVELSAN, ROKETSAN, ASELSAN, Turkish Aerospace Industry, Turkish Space Agency, TÜBİTAK, TÜBİTAK SAGE, TÜBİTAK BİLGEM, TÜBİTAK MAM, TÜBİTAK UZAY, Solo Türk, Turkish Stars, TÜMOSAN organizations will participate.
BİLİMFEST Conference Program
MARCH 31, 2022-Thursday
* Serhat Demir: The objective of making Turkish youth the actors of the national technological movement – 10h00/11h00
* Associate Professor Bora Akgün: European Center for Nuclear Research (CERN) – Science and Technology Accelerator-11.00/12.00
* Prof.Dr.Lokman Kuzu: Space studies in Turkey – 12h00/13h00
* Teacher. Dr. Semra Mirici: 21st century skills and professions of the future – 1:30 p.m./2:30 p.m.
* Teacher. Dr. Sacit Özdemir: Presentation of the TÜBİTAK National Observatory and astronomical research – 2:30 p.m./3:30 p.m.
* Prof.Dr.Bilge Demirköz: CERN projects – 3:30/4:30 p.m.
* Associate Professor Hakan Öniz: Underwater Archeology Studies in Turkey – 4:30/5:30 p.m.
APRIL 1, 2022-Friday
* Prof.Dr.Burçin Şeşen: Chemistry in life – 10.00/11.00
* Prof.Dr.Lokman Lamb: Human Spaceflight – 11:00/12:00
* Prof.Dr.Mehmet Gökoğlu: Diversity of Antalya Bay – 1:30 p.m./2:30 p.m.
* Prof.Dr.Ethem Derman: Astronomy from 7 to 77 – 14.30/15.00
* Serdar Hüseyin Yıldırım: Interview – 3:30 p.m./4:30 p.m.
Saturday 2 APRIL 2022
* Prof.Dr.Sacit Özdemir: Presentation of TÜBİTAK National Observatory and Astronomical Research – 10:00/11:00
* Associate Professor Fatma Aslan Tutak: My front – My back – My right – My left Mathematics – 11h00/12h00
* Prof. Dr. İbrahim Küçük: TUA studies – 1:30 p.m./2:30 p.m.
* Musa Semirci – Erol Yüce: Time travel in intelligence – 2:30 p.m./3:30 p.m.
* Tansu Taylan: exoplanet count (online) – 3:30 p.m./4:30 p.m.
WORKSHOPS STARTED
Antalya Science Center, which is located on an area of ​​12,500 square meters within the former weaving factory, opened its doors for trial trainings before opening for the benefit of students. The center includes workshops for math, robotic coding, software, science, wood design, steam, biology, chemistry, and labs to support science studies. Virtual reality applications, educational environments where scientific and technological inventions can be made, workshops where the operating principles of technological tools are taught in a practical way, attractive exhibition halls for different age groups, STEM+A workshops where the science and art will be combined, specially designed galleries, science shows and lectures are held at the Science Center, as well as multi-purpose halls.