The last part of the 6th Assessment Report, which is divided into three working groups of the Intergovernmental Panel on Climate Change (IPCC) within the United Nations (UN), has been published.
The report, titled Climate Change Mitigation, which focuses on how governments and citizens can avoid the worst effects of the climate crisis, was endorsed by 195 member states yesterday.
The report's findings indicate that global greenhouse gas emissions, which are expected to peak over the next three years, must then decline rapidly to avoid the worst effects of the climate crisis.
Even if we reach such a point, the report says, we will need technology capable of extracting carbon from the atmosphere by 2050.
CARBON EMISSIONS MUST PEAK BY 2025
The report, carefully reviewed by scientists and government officials, and which will guide the world to avoid a very dangerous future, reveals that the world will warm by around 3.2 degrees Celsius by the end of this century, even if all governments are implementing their designed plans to reduce carbon dioxide emissions.
Speaking at a press conference on Monday, UN Secretary General Antonio Guterres said: "There is a big difference between what some governments and big companies say and what they do. To put it bluntly, they are lying and the consequences will be disastrous. "
The researchers said rising air temperatures to these levels would cause "unprecedented heat waves, terrible storms and widespread water shortages" around the world, and that we should limit the rise. of temperature to 1.5 degrees to avoid such extreme weather and disasters.
The IPCC report indicates that this is only possible if we completely change our global energy production, our industries, our modes of transport, our consumption habits and our relationship with nature.
It is very important that carbon emissions from everything we produce and consume to sustain our lives peak by 2025 and then decline rapidly, and the world reaches net zero, according to the report. here 2050, so that we remain limited to this level, which is set as a threshold.
In other words, we must never produce more than the carbon dioxide emissions we have caused over the past 10 years in order to be limited to 1.5 degrees Celsius.
Speaking to the BBC, lead author of the IPCC report and professor of socio-technical innovation and climate change at the Technical University of Eindhoven, Heleen De Coninck, said: "The report shows that we are now at a critical point to limit global warming to 1.5″. degrees."
"Our greenhouse gas emissions must peak by 2025 and then decline rapidly. Just after 2050, we will need to capture carbon dioxide from the atmosphere."
RENEWABLE ENERGY
Researchers say the next few years are critical, and unless carbon emissions are reduced by 2030, warming cannot be stopped from reaching dangerous levels.
In the short term, our energy production methods will be very important in this process.
Fortunately, the prices of solar panels and wind turbines around the world have fallen by almost 85% in the last 10 years.
Kaisa Kosonen of the environmental organization Greenpeace said: "The fossil fuel industry, which continues both wars and the climate crisis around the world, has come to an end. New investments in fossil fuels should no longer be made and existing coal and natural gas power plants should be shut down quickly."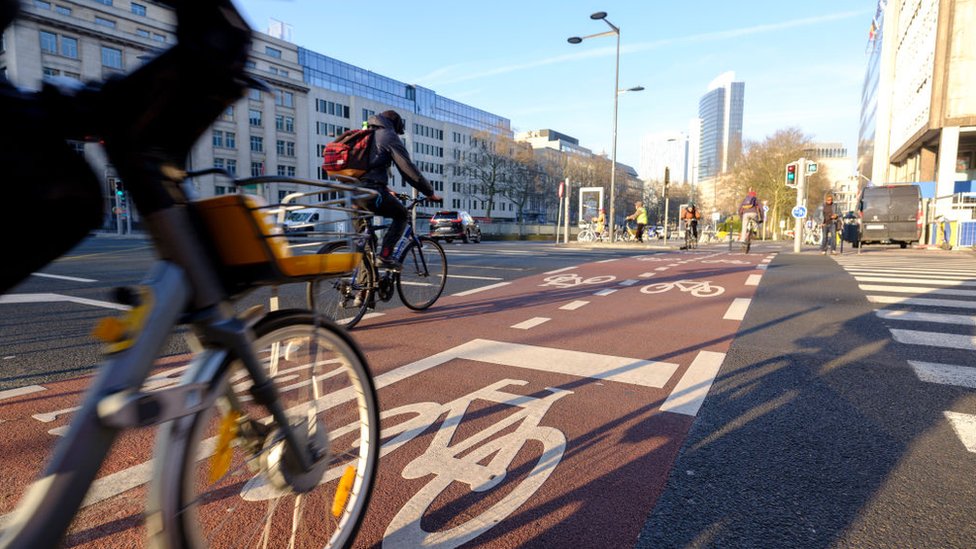 On the other hand, the IPCC report suggests that people's lifestyle and food consumption habits are also expected to change.
IPCC Co-Chair Priyadarshi Shukla said: "With the right strategy, infrastructure and technology to help us change our habits and behaviors, we can achieve a 40-70% reduction in greenhouse gas emissions. greenhouse by 2050. These changes in our lifestyles have also proven to be healthier for us," she tells me.
For this, governments must encourage people to walk, eat healthy, consume less meat and provide the necessary infrastructure for electric vehicles.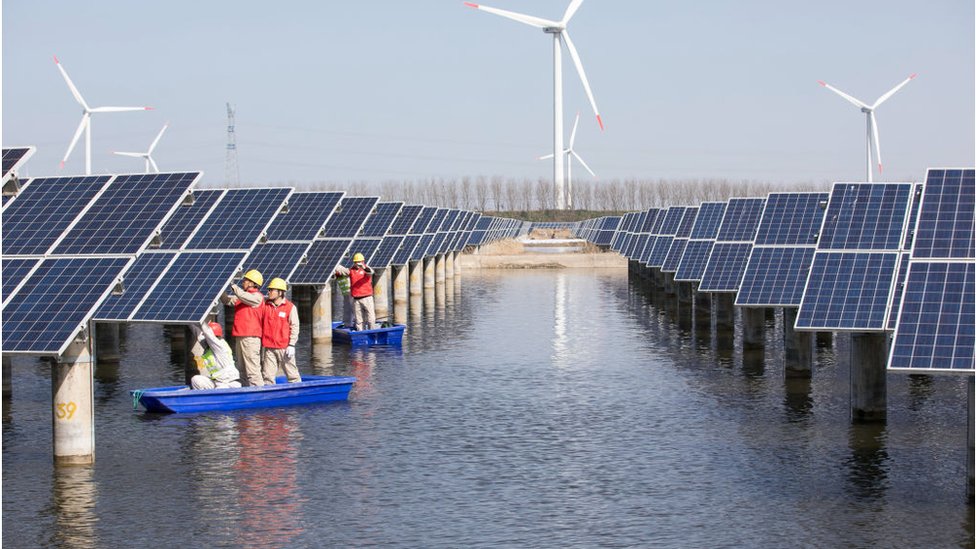 However, the report says planting trees alone will not be enough to keep global warming below the 1.5 degree threshold, adding that carbon dioxide must be directly captured and removed from the atmosphere through new technologies.
However, these technologies are too expensive at the moment, and some IPCC members doubt that such an approach will work.
Arthur Petersen, a professor at UCL University, said: "This report is full of illusions. The idea of ​​rapidly removing carbon from the atmosphere in large quantities is particularly worrying," said Arthur Petersen.
"There is a lot of false imagination in this report."