class="medianet-inline-adv">
Vivo, one of the world's largest technology manufacturers, made a name for itself around the world with its entry into overseas markets in 2014. In addition to reaching over 400 million users in more than 60 countries and regions, it has achieved such success in a short time that it has become one of the top 4 best-selling phone brands in the world.
Alive ; China has 7 production centers in South and Southeast Asia, reaching an annual production capacity of about 200 million smartphones. More importantly, Turkey is one of the countries where vivo produces. The plant established in Gebze in 2021 is a very important step in this direction. Vivo's 12 thousand square meter factory, which was realized with an investment of 20 million dollars, has an annual production capacity of 5 million units.
vivo manufactures Y series phones in Turkey. This journey, which began with the Y11 and Y20 models, continues with the Y53. To date, vivo produces 10 different models. The Y series not only attracts attention with its affordable prices, but also has a long battery life behind it. While gamers have the ability to play any game smoothly, it is a great pleasure to capture the moment with their powerful cameras.class="medianet-inline-adv">
Attaching great importance to R&D, vivo has 10 R&D centers around the world. There are vivo signatures in different useful technologies such as the placement of a smartphone-exclusive Hi-Fi quality sound chip, the first in-screen fingerprint reader.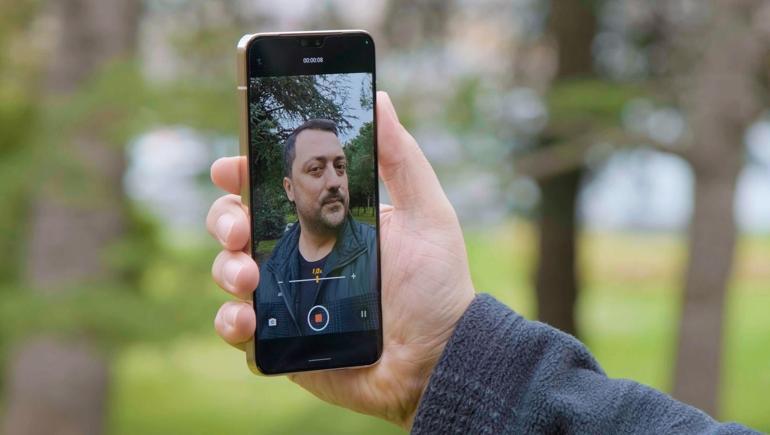 We talked about what vivo is doing around the world and in Turkey, with general memories, and the Y-series home phones. Now let's move on to the main topic of our video. vivo V23 5G is one of the latest smartphone models from vivo, which I am very happy to use. It has many notable features, but first consider its design.class="medianet-inline-adv">
It is a very thin and light phone. It weighs about 180 grams. On the right side there are volume up/down buttons, while the power button is just below. On the bottom surface, the SIM card slot, the USB Type-C slot and the speaker grille are positioned. The triple camera setup on the back also catches our eye. We'll talk about the camera in detail in the next few minutes.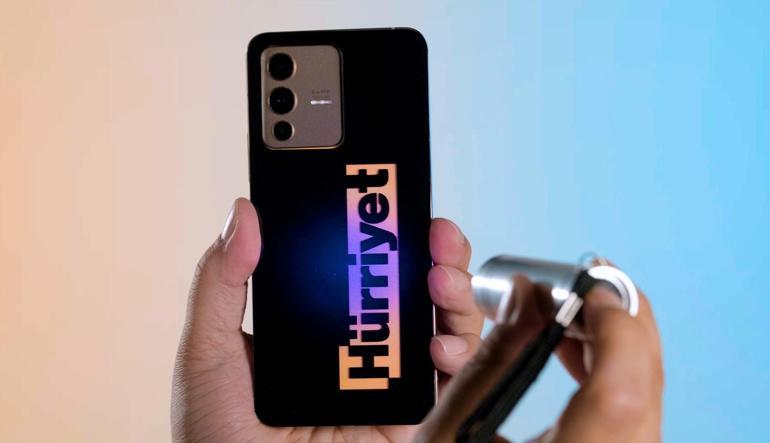 The rear surface has another unusual feature. The glass back surface can change color and you can modify this surface according to your taste. V23 5G in Sunshine color gradually changes color after chemical modification of its molecular structure when exposed to ultraviolet light. After about 30 seconds under sunlight, the golden color called "Sunshine" changes from a light ice blue and orange pink coating to a blue-green gradient look. After a while, this image disappears and you can change the image on this surface whenever you want. This feature is first used in Turkey in vivo V23 5G and is not available on any phones for sale.class="medianet-inline-adv">
The phone, featuring a 6.44-inch AMOLED display, boasts a 90Hz screen refresh rate and delivers a smooth screen experience. The screen bezels are also very thin, with an 88% screen-to-body ratio.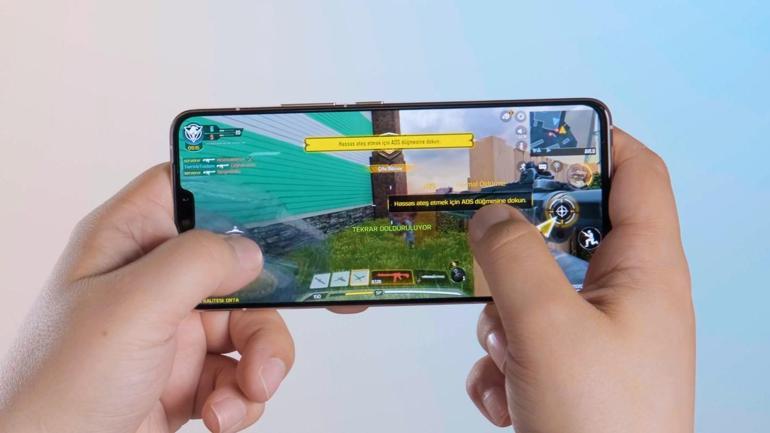 Powered by MediaTek's Dimensity 920 5G processor, V23 5G attracts attention with its storage memory reaching 256GB and 12GB RAM. Extended RAM is also available. With this feature, a total of 16 GB of RAM can be achieved using the storage unit.
Of course, those who spend time with mobile games are not forgotten. In addition to these powerful features, Ultra Game mode is available. So we can block notifications while playing games, enable touch protection, see CPU and GPU values ​​and battery life used while gaming. We have no issues with overheating while gaming. We owe it to the phone's liquid cooling system.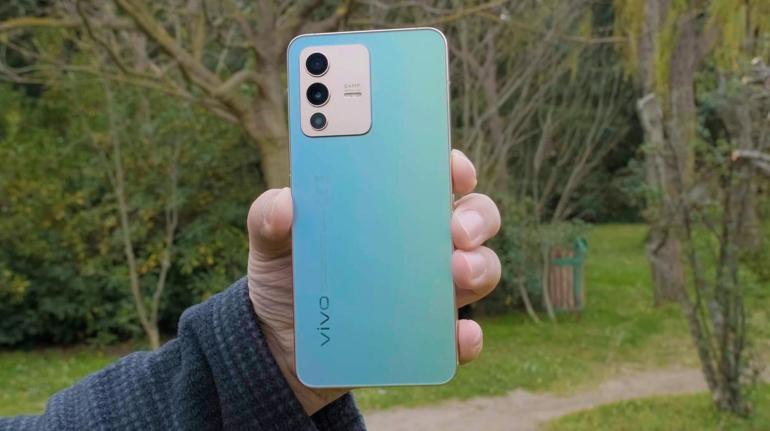 In summary, thanks to this powerful hardware, vivo V23 5G allows you to experience almost all high-performance applications and games.class="medianet-inline-adv">
Coming to the camera performance… Those who like to take selfies will also love this phone. On the front of this phone, there is a 50 MP dual AF camera, which we can say is the first in Turkey, and it can take a wide angle image up to 105 degrees, while a super wide camera 8 MP extra angle accompanies this main camera. We also see the Dual-Tone Spotlight feature on this phone, and we can take clear photos when there is insufficient light. For this we enter the scene lighting from the settings. Here, too, we have the opportunity to tweak. We can use these lights as Cool White or Warm Yellow if we want.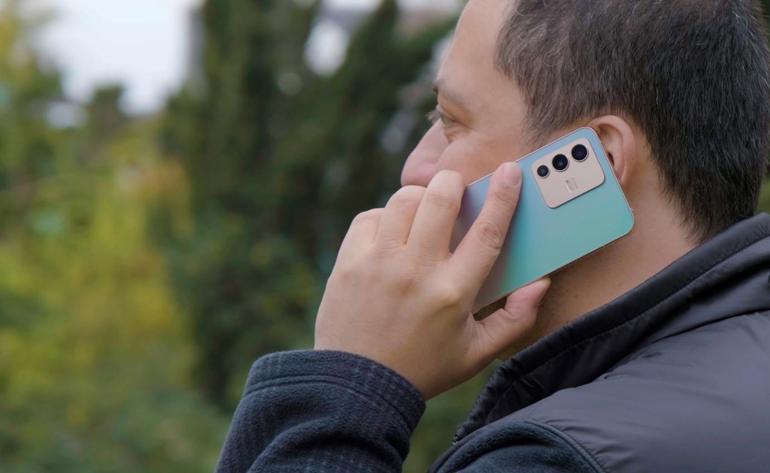 AI HD Portrait mode and "Natural Portrait" mode are also included in this phone. In this way, the V23 5G allows users to capture more facial details, while allowing them to express their natural side with "Texture Enhancement", "Extraordinary Clarity" and "Natural" features.
Another highlight of the V23 5G is the AI ​​Extreme Night Portrait mode, which intelligently combines multiple frames to optimize the brightness of the high-resolution image at night.
With the front camera we can also take 4K images. 4K 30 or 60 fps video recording is possible.
As you can see, we find that vivo pushes the boundaries, especially when it comes to front cameras. Now let's look at the rear cameras. The main camera, which can take 64 MP resolution images, is accompanied by an 8 MP ultra-wide and 2 MP macro camera. To get a 64MP image, open your camera and enter the More option, then tap on the High Definition option. Although you can take very sharp photos with the main camera, there is no problem for those who use this phone when the light is insufficient. Because it can take surprisingly good pictures even in extreme darkness. We can also record 4K 30 or 60 fps video with the rear camera.
Coming to the battery performance… The V23 5G, which comes with a 4200mAh battery, can fill its battery from 0% to 68% in as little as 30 minutes, thanks to its 44W FlashCharge feature. , you don't have to leave your phone on the socket for long periods of time and you enjoy the comfort of using a phone that doesn't let you down in your daily routine.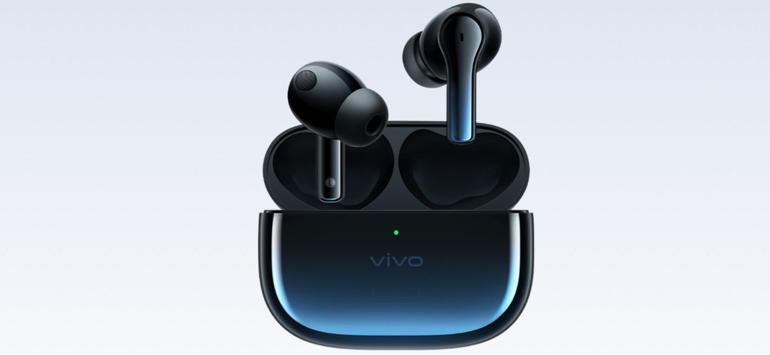 vivo v23 5G comes with a special offer. It can be purchased with special surprises on Hepsiburada between April 12 and 20, 2022. With the pre-sale campaign, the vivo TWS 2 ANC wireless headphones will be offered to those who purchase the vivo V23 5G from Hepsiburada. From April 20, V23 5G will go on sale in all authorized online sales channels, carriers and tech stores.
pin up