class="medianet-inline-adv">
It has been claimed that Erling Haaland, who plays for Borussia Dortmund, one of Germany's Bundesliga sides, has agreed a deal with Premier League giants Manchester City in exchange for a record-breaking salary.
According to the news published by the English and German press at midnight with the last minute code; Manchester City themselves shook hands with the Norwegian player. The British side will formalize the transfer by paying the German representative this summer the £63million release fee in their contract.
£500,000 PER WEEK
The Daily Mail newspaper took the Erling Haaland – Manchester City news a step further and claimed that the signings were made at manager level. According to this statement; The 21-year-old will earn £500,000 a week. If this figure becomes official, Erling Haaland will be one of the highest paid players in the Premier League, at £24million a year.
class="medianet-inline-adv">
TOP 5 PREMIER LEAGUE WINNING FOOTBALL PLAYERS (ANNUAL)
CRISTIANO RONALDO: £26.4M
KÉVIN DE BRUYNE: £20.8 MILLION
DAVID DEGEA: £19.5M
JADON SANCHO: £18.2M
RAPHAEL VARANE: £17.68 MILLION
HIS FATHER ALSO PLAYED IN MANCHESTER CITY
Erlin Haaland's father, Alf Inge Haaland, also a footballer, transferred from Leeds United to Manchester City in 2000. He took a break from his career due to the injury he suffered after Roy Kean's foul during the Manchester United match, but he was unable to return to his old age afterwards.
Roy Keane was fined £5,000 for foul play and banned for three games. However, after admitting in his autobiography that it was an act of revenge, he was fined an additional £150,000 by the Football Association (FA) and banned from the pitch for a further 5 games. But even then, he said he felt no remorse for what he had done.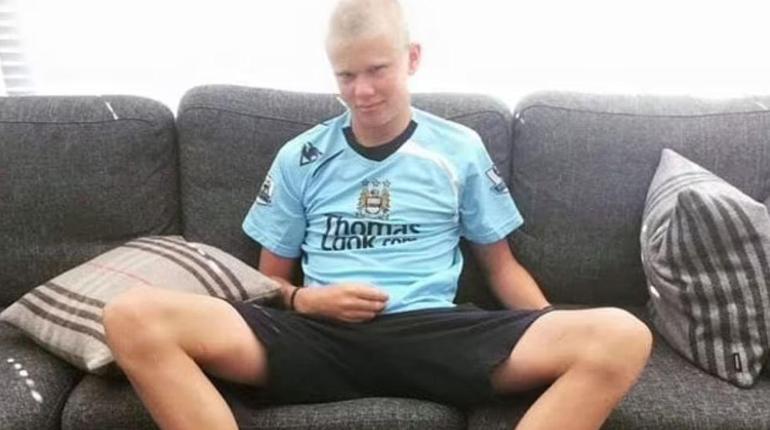 class="medianet-inline-adv">
DID ROY KEANE END HIS FATHER'S CAREER?
The career of Erling Haaland's father, who was injured after that move by Roy Keane, is said to have come to an end. However, Alf-Inge played for 90 minutes in said match. He had surgery that summer, but Keane's blow was not to his right knee, but to his left knee.
Alf-Inge told BBC Radio 5 Live in 2014: "I don't blame him for kicking me. What worried me was that he said in his first book that he did it for revenge. I don't think it's part of football. I never blamed him for ending my career. But this is my England. It was my last 90 minutes. in . Maybe that fault had something to do with it." he said.
class="medianet-inline-adv">
ALF IGNE FOOTBALL DAYS SECTION
WHAT DID THE BORUSSIA DORTMUND FRONT SAY A DAY AGO?
Borussia Dortmund team coordinator Sebastian Kehl in his statement on the future of Erling Haaland, who is set to leave the team, said negotiations are continuing and leave the door open for a possible transfer, drawing attention to the release clause.
The release clause has a publicly known indemnity and an expiration date. We look forward to a decision as soon as possible. Negotiations with Haaland continue. For the moment, there is nothing more to say on this subject. We have a very good relationship with Haaland based on trust. The sooner he decides, the better it will be for the club.
Sebastien Kehl
OLIVER KAHN: THE NUMBERS BEYOND OUR IMAGINATION
Bayern Munich president Oliver Kahn meanwhile said the figures mentioned were beyond their imagination in a statement regarding the rumors that they would transfer Erling Haaland if Robert Lewandowski leaves the team.
class="medianet-inline-adv">
Haaland's figures are often talked about. These are situations that are far from what we imagined for ourselves. Of course, Haaland is a great striker and a very interesting player for the future. But the numbers spoken are beyond our imagination.
Olivier Kahn
HE WAS WATCHING LA LIGA BUT…
Knowing that the release clause of his contract is 75 million euros, Haaland's name is mentioned with Manchester United, Barcelona and Real Madrid as well as Manchester City, where his father also played for a time. Haaland, who is set to mark years to come in European football, has scored 25 goals in 26 appearances for his side this season.
Haaland, who was unable to take advantage of the opportunity to participate in the 2022 World Cup due to the Norwegian national team finishing behind the Netherlands and Turkey in their group in European qualifying for the World Cup, said he loved the football played in Spain, and that his priority for his future is La Liga, he had signaled he could do it.
class="medianet-inline-adv">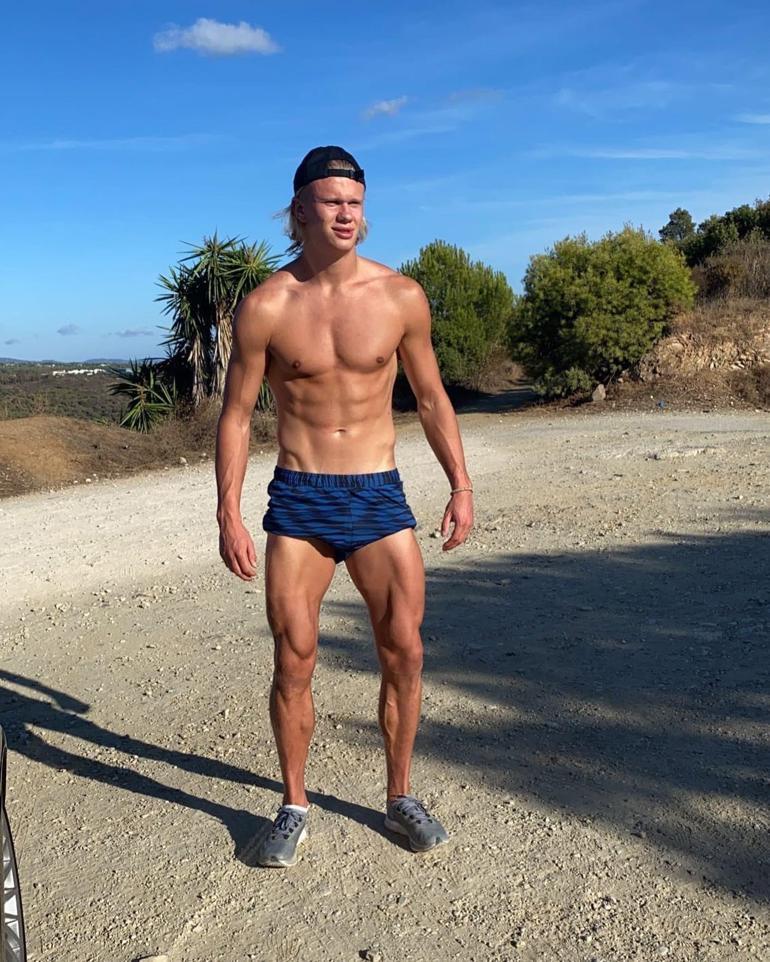 REAL MADRID TARGET KYLIAN MBAPPE
While the Erling Haaland – Kylian Mbappé duo, who should mark the world of football after the Cristiano Ronaldo – Lionel Messi duo, were perceived as the duo, it was noted that Real Madrid, who were considered certain to transfer the one of the two names, preferred the French footballer.
The Spanish giants are set to sign Kylian Mbappe to an official contract this summer in exchange for record financial terms.
A COMPLETE GOAL MACHINE
Erling Haaland has taken his goals by storm since joining Borussia Dortmund. The 21-year-old striker, who has scored 25 goals and 8 assists in 26 games this season, has registered 82 goals and 23 assists in 85 total games for Dortmund.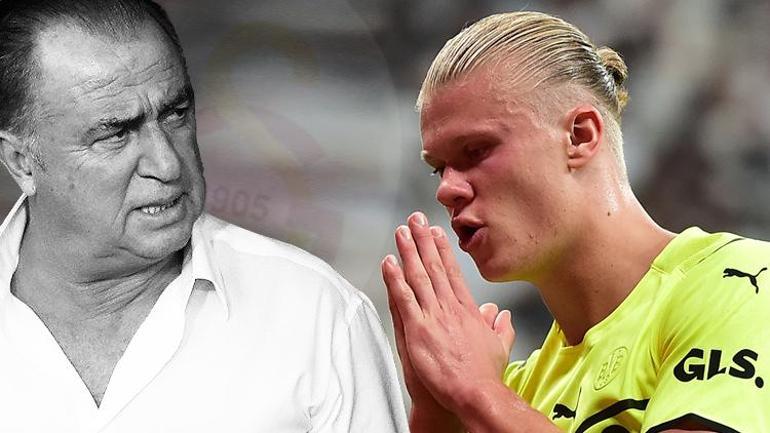 HOW DID HE RETURN FROM THE GATE OF GALATASARAY?
Erling Haaland could have been transferred to Galatasaray, but the economic conditions did not allow this transfer. Galatasaray, who made a transfer attempt during his time playing under young striker Molde, insisted on paying the €3m the club wanted in installments. However, this transfer didn't happen when Molde asked for the money in advance. The Norwegian club then sold the player to Salzburg for 5 million euros.
HAALAND WORDS OF FATİH TERİM
Galatasaray coach Fatih Terim while explaining that they were interested in Erling Haaland before, explained the process regarding the Norwegian striker with the following words.
As Haaland is from the same town as Linnes, we communicated, spoke with his father. We have reached the point of agreement. Guess what would have happened in Turkey if we had given 8-9 million to a 20-year-old player who unfortunately never left Norway. It is now worth 150 million euros.
Fatih Terim
NECATİ ATEŞ: THIS CHILD FLIES
Mustafa Demirtaş, who was part of the yellow and red scout team for some time, said that in 2018 Galatasaray watched the 20-year-old Norwegian footballer.
We followed Haaland in 2018 and reported him to Terim. Hodja liked it so much that he immediately sent Davala and Necati Ateş to watch live. Ateş called the teacher in the 10th minute and said that kid was stealing. An offer was made in installments and it didn't happen.
Mustafa Demirtas
ERLING HAALAND'S BEST MOMENTS IN BORUSSIA DORTMUND