Uygar TAYLAN / utaylan@hurriyet.com.tr
In these days when spring shows its sunny face, the programs of the concert halls and exhibition halls are also well filled. Classical music lovers can attend the piano recital by Gülsin Onay or the concert by flautist Bülent Pet which will take place at the CRR this week. For those who want to dance, Swedish DJ Seinfeld will play Zorlu PSM on April 2. The Gazhane Museum invites art lovers to a virtual reality exhibition experience.
class="medianet-inline-adv">
CONCERT
*Borusan Music House will host two names in experimental music, Jonah Parzen-Johnson and Berke Can Özcan, on Saturday April 2. The ticket price for the concert, which will take place at 9:00 p.m., is 50 to 70 lira.
*The flautist Bülent Pet will give a concert on Saturday April 2 with the CRR Orchestra conducted by Murat Cem Orhan, where he will perform works by Turkish composers. The ticket price for the concert, which will take place at 9:00 p.m., is 23 to 33 lire.

*DJ Seinfeld will occupy the Zorlu PSM %100 Studio booth on Saturday April 2 at 9:30 p.m. The ticket price is 242 lira, student tickets 55 lira.
class="medianet-inline-adv">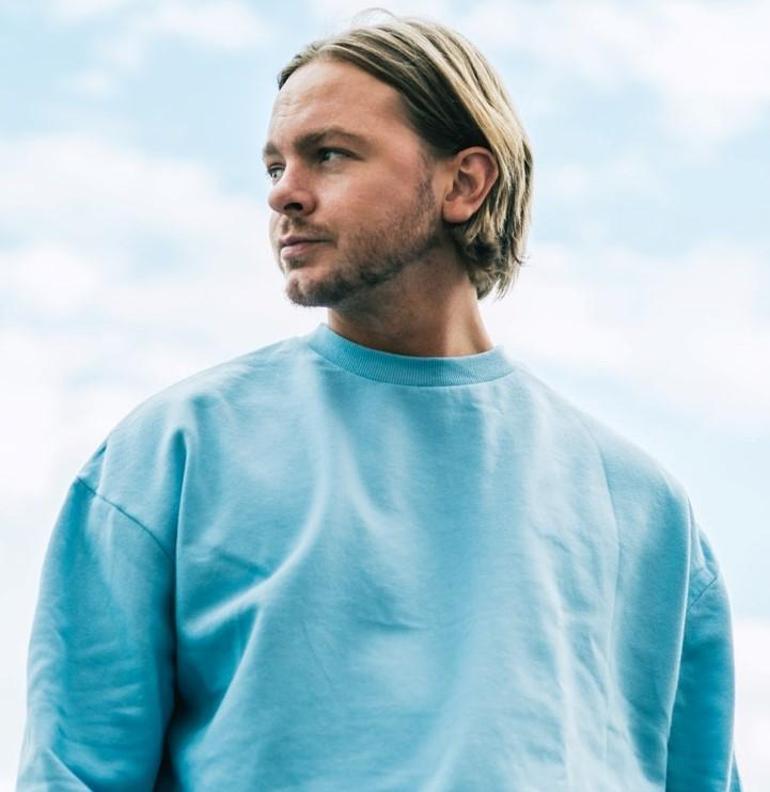 *Rapper Fuat Ergin will meet his audience at IF Performance Hall Beşiktaş on Thursday, April 7 at 7:30 p.m. The ticket price is 79.25 lira.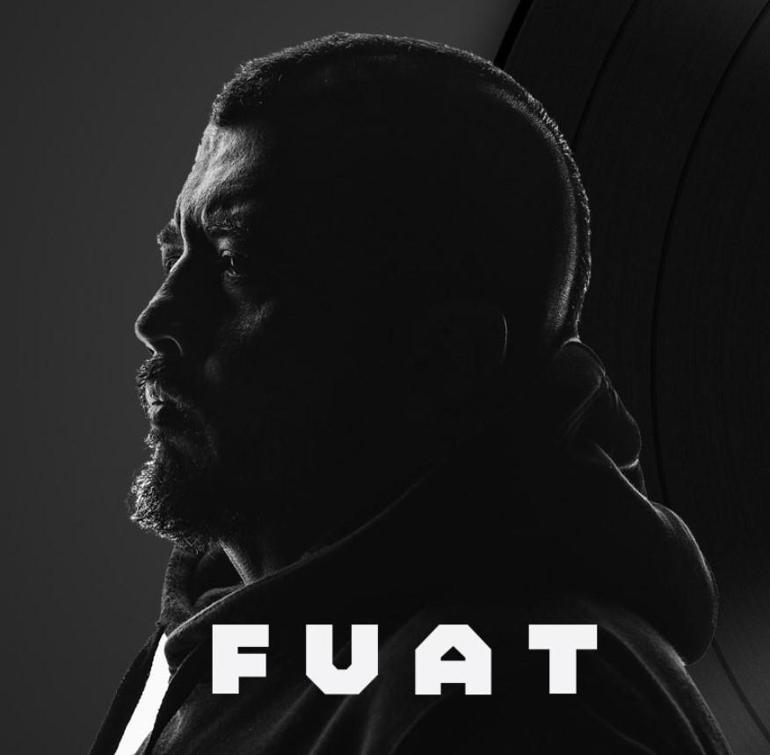 *The Istanbul Philharmonic Chamber Orchestra will give a concert on April 7 at the Grand Pera Emek stage for the opening of the season. The concert, which will begin at 8:00 p.m., will feature works by famous composers such as Benjamin Britten and Astor Piazzolla. The ticket price is 100 lira.
*Hedonutopia will give a concert on April 7 at 10:30 p.m. on the Blind Istanbul stage. The ticket price is 100 lira.

*State artist Gülsin Onay will give a piano recital on Friday, April 8 at 8:30 p.m. at the Mustafa Kemal Cultural Center in Akatlar. Tickets cost between 100 and 200 lira.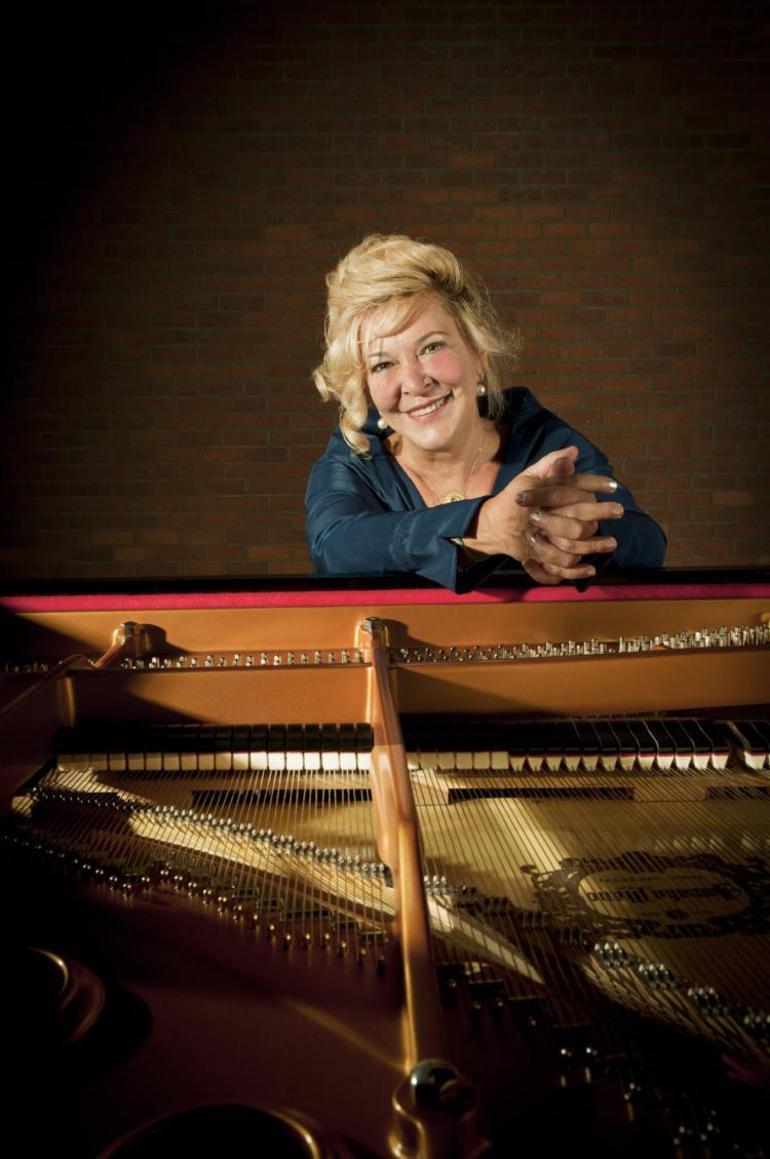 class="medianet-inline-adv">
*Seda Erciyes and Dilan Balkay, two young names on the jazz and hip-hop scene, will give a concert on April 8 at 9:00 p.m. at the Babylon. Tickets for the evening, where Petrichord will also perform as a DJ, cost 100 lira.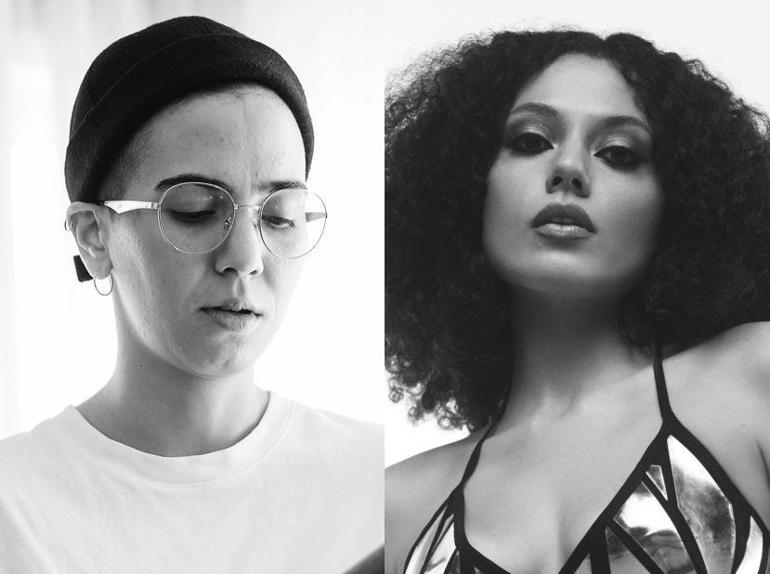 FESTIVAL
* The 26th METU Rock Festival has begun. Saturday April 2, Lara Di Lara, Panopsis, laki. Brek, Renk, First Nation will be on stage on Sunday April 3 at the festival where concerts will take place. On Monday, April 4, names such as The Away Days, PAZ and Par'ya will take the stage in the architectural amphitheater. Tickets cost 45 TL per day, 150 TL combined. (For information on Instagram: @odtumt)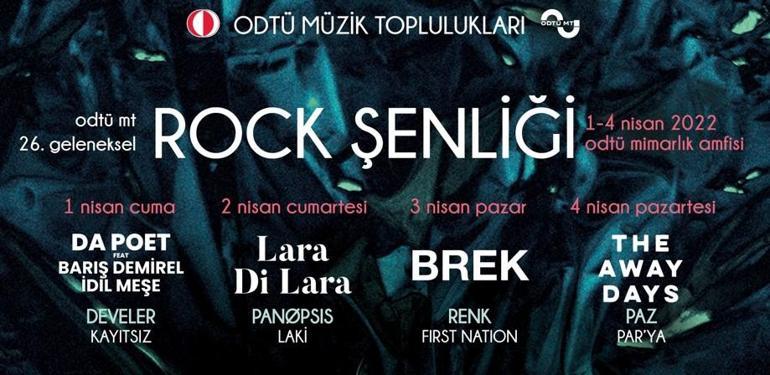 OPERA
class="medianet-inline-adv">
*The children's opera 'Peace Forest', prepared to raise children's awareness of nature protection, continues for those who missed it. It will be presented again at the CRR Concert Hall on Sunday April 3 at 11:30 a.m. for juniors and adults. Tickets cost 22.50 lira.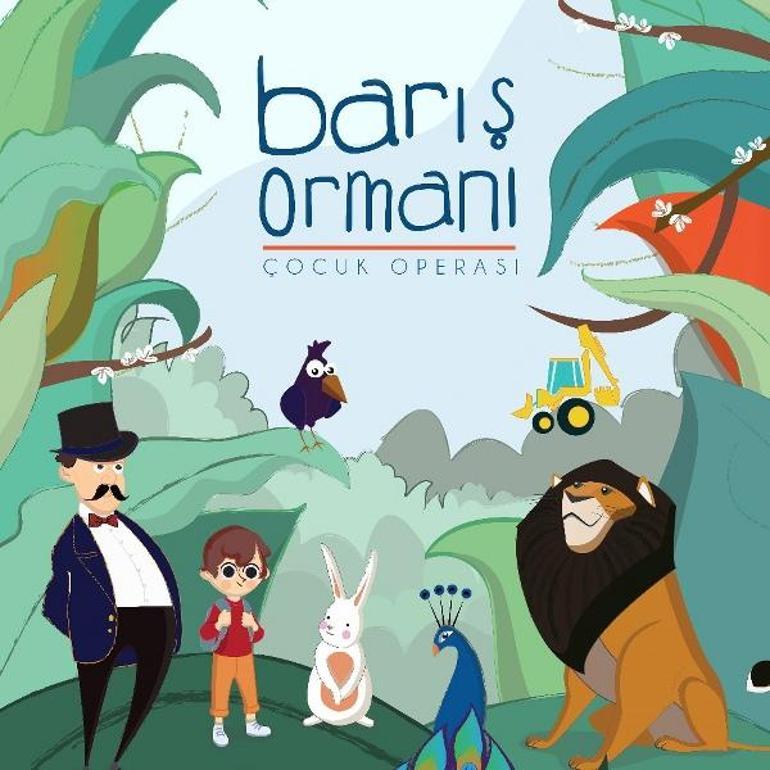 EXPOSURE
* Anatolia 4 Seasons Photography Contest VR Exhibition meets art lovers from April 2-22 at the Gazhane Climate Museum. Registration is mandatory, as the exhibition will take place on different days and time zones, where we will have the opportunity to experience stunning photo frames from all over Turkey as close to reality as possible. For free registration to the exhibition, accessible to one person only: muzegazhane.com
class="medianet-inline-adv">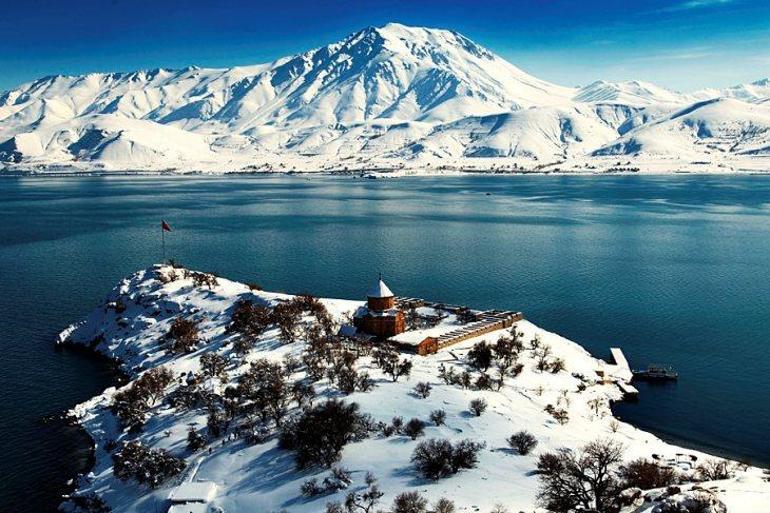 * Artist Murat Germen's photography exhibition "Global Warning," which is a call to raise awareness about the climate crisis and take action, can be seen at Kale Design and Art Center through April 30. Murat Germen, who prioritizes the effects of excessive urbanization, global warming and water rights, reveals the seriousness of the problem by making documentary photographic work in the northern ice-covered geographies.
– İş Sanat Kibele Art Gallery continues its 22nd season with Mahmut Celayir's painting exhibition 'Peykerun'. The exhibition presents an important sample of Celayir's production of works based on the natural landscape from the 1970s to the present day. The exhibition can be viewed at İş Sanat Kibele Art Gallery until April 16.
INTERVIEW
class="medianet-inline-adv">
-Ike Kodal and Erhan Güzel, principal dancers of Istanbul State Opera and Ballet, will talk about the history of ballet art in Turkey and their artistic journeys, and will take place on Monday, April 4 at 6:00 p.m. at the AKM Purpose Hall. The participation fee is 30 TL.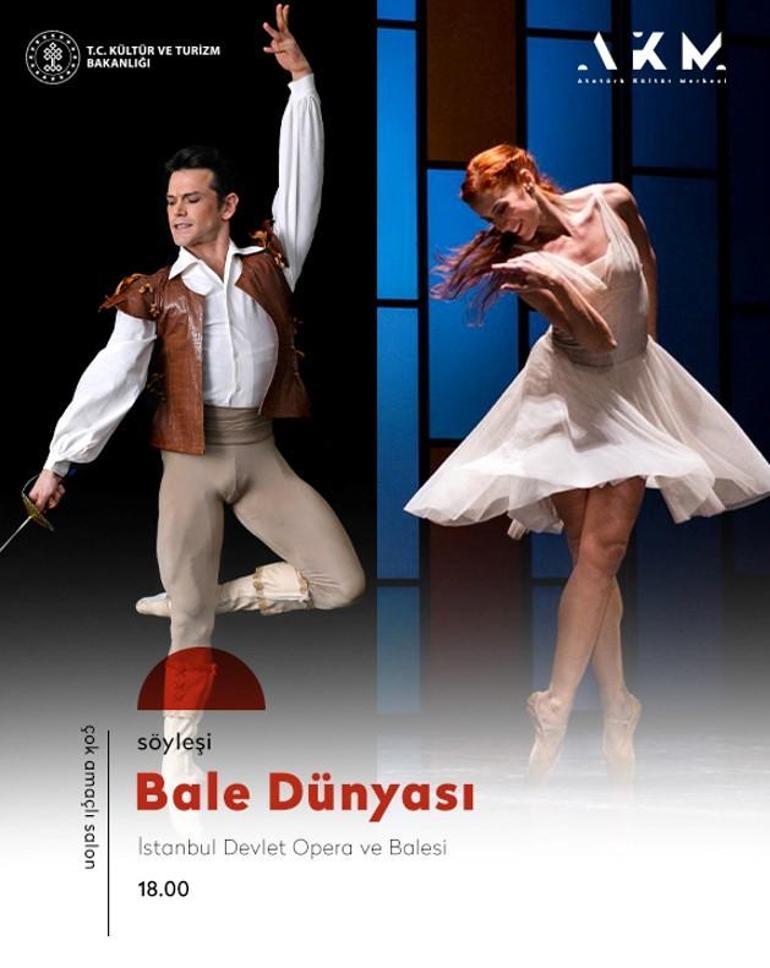 -The Gazhane Museum Listening Club will cover the theme of "The Last Room You Shazamed With Your Phone" on April 5 at 7:00 p.m. Those who want to listen to randomly selected songs together and discuss them are invited to the Gazhane Museum. For free registration; muzegazhane.istanbul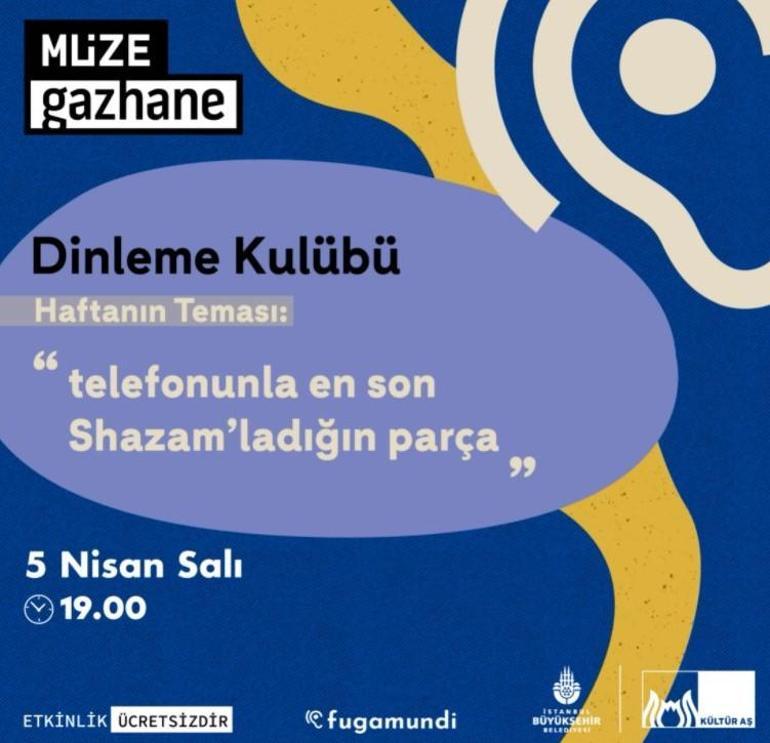 WORKSHOP
-The Academy of Culinary Arts is organizing a new workshop called 'Mademoiselle Macaron' for those who want to learn the techniques of macaroon making. The workshop where you will make black mulberry, coconut and lemon macaroons will take place at MSA Istanbul on Tuesday, April 5 at 11:00 am. The participation fee is 600 TL.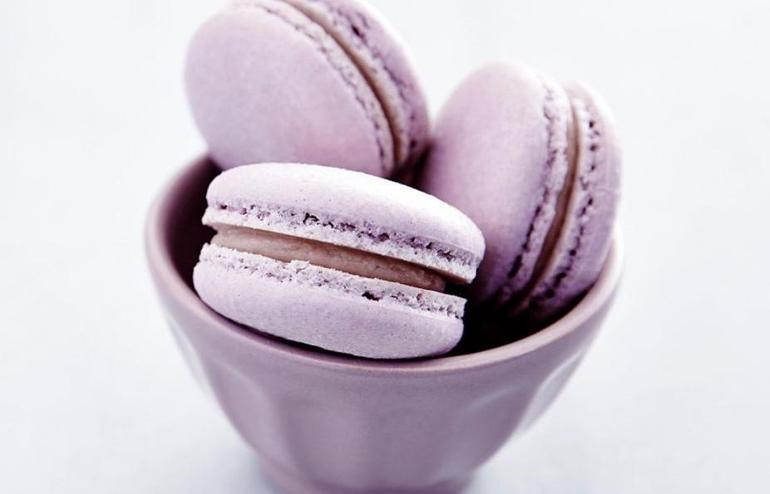 – The Karagöz performance creation workshop for children entitled "I make my own Karagöz" will be held at IMM Başakşehir Cultural Center on Wednesday, April 6 at 1:00 p.m. Participation is free.