National Defense Minister Hulusi Akar said: "We ask Greece to hold us the hand of friendship that we sincerely extended to her.
Minister of National Defense Hulusi Akar addressed the commanding officers of ships participating in the exercise via video conference after the Distinguished Observer Day activities of Exercise Blue Homeland.
Stating that a successful exercise was performed, Akar said: "Our exercises and other activities show that the Turkish Navy is determined, determined and strong in protecting and safeguarding our rights and interests." he said.
From Minister Akar to Greece: friendship holds our hand – VIDEO
"We are sensitive to the environment in all our activities"
According to İHA news; Emphasizing that significant steps were taken both in planning and execution so as not to harm the environment, including sea creatures, during the exercise, Akar said: "This is already the basic principle of all our activities. In all our activities, we do our best not to harm innocent people, the environment, the historical fabric, religious structures and cultural monuments. We are ambitious in this respect" used the expression.
"We have always privileged good neighborliness with Greece"
Discussing Turkey-Greece relations, Akar said: "We respect international law in our relations with Greece and we always favor good neighborly relations. We want our present problems to be solved by peaceful means and methods. mentioned.
Stressing the importance of dialogue, Akar said: "Our neighbor is taking a small, slow step in the dialogue. They are expected to be a bit more active. he said.
Recalling that consultation meetings, separation procedures and confidence-building measures meetings have taken place between the two countries, Akar said again that they are waiting for the Greek authorities to organize the fourth meeting on confidence-building measures between Defense Ministries in Turkey.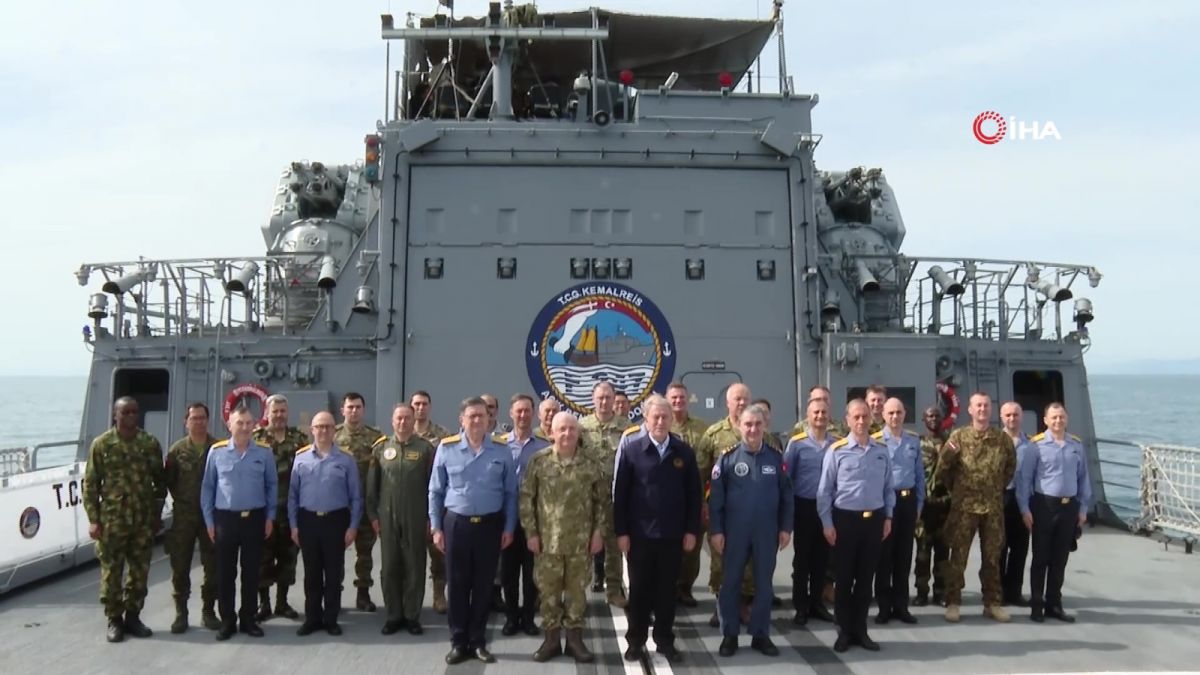 "Incriminating statements benefit no one"
Drawing attention to the provocative actions and speeches of some Greek administrators, Akar made the following statements:
"These provocative actions and statements negatively affect the relationship between us. We remind them again and again that illegal actions and rhetoric are not healthy, do not benefit anyone and everyone should be careful of this. There are conflicting statements from time to time. On the one hand, it is said that we are allies and neighbors within NATO, and on the other hand, a hostile attitude towards Turkey is displayed. I would like to point out that the use of some timely, untimely, necessary and unnecessary statements accusing and defaming Turkey does not benefit anyone.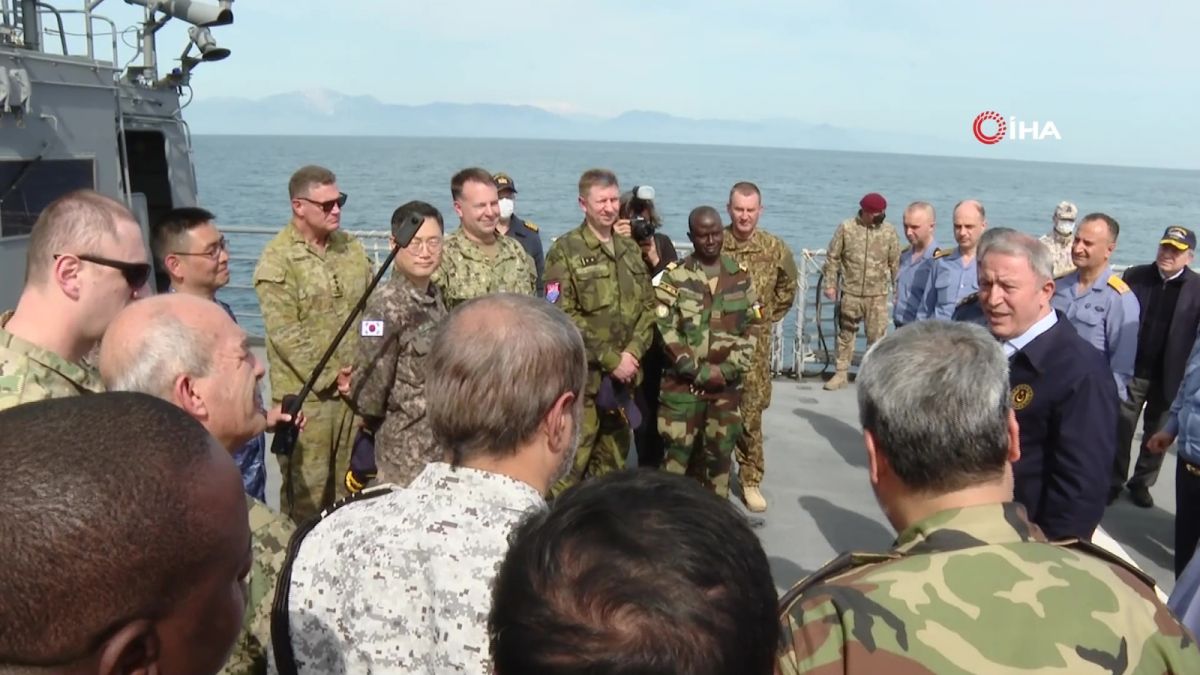 "Greece suffers a serious cost of armament"
Noting that Greece is pursuing various alliances and entering an arms race, Akar said:
"With this armament effort, Greece is taking a heavy toll. Their economic situation is already known. Under these conditions, it is necessary to see that the financial burden and the harm that such an exaggerated armament effort will cause will be borne. by the people of neighboring Greece. It must be seen that it is wrong to pursue certain objectives such as armament against the interests and well-being of the Greek people. There is history, geography, law and past experiences in relations between the two countries. It is extremely embarrassing to put all that aside and use hostile and divisive language.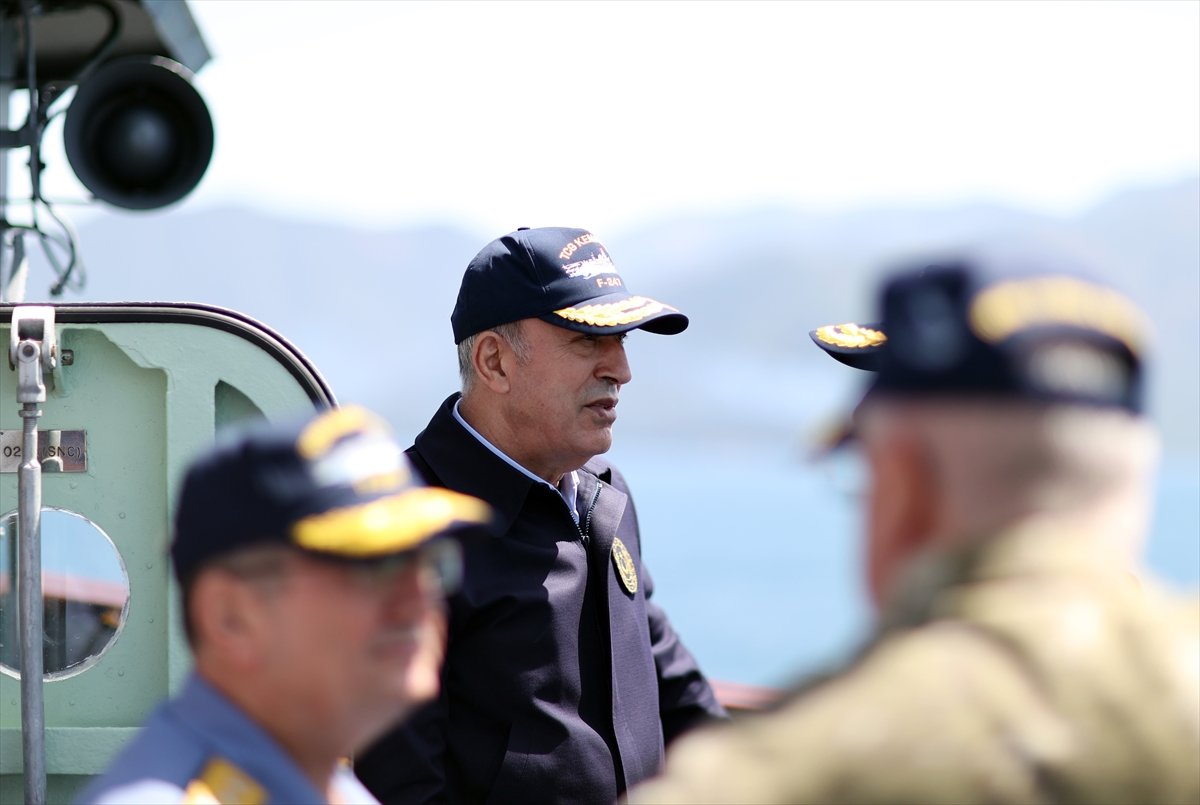 "Greece violated international law"
Stressing the importance of law in bilateral relations, Akar said: "Greece has armed 16 of the 23 islands in violation of international agreements. This is a flagrant violation, a fundamental violation of the law. They say: "Let's not talk about it". Why? If we want to comply with international law, we have to start here. No one has the right to have a say in Turkey's purely defensive efforts while arming these islands in violation of the agreements." he said.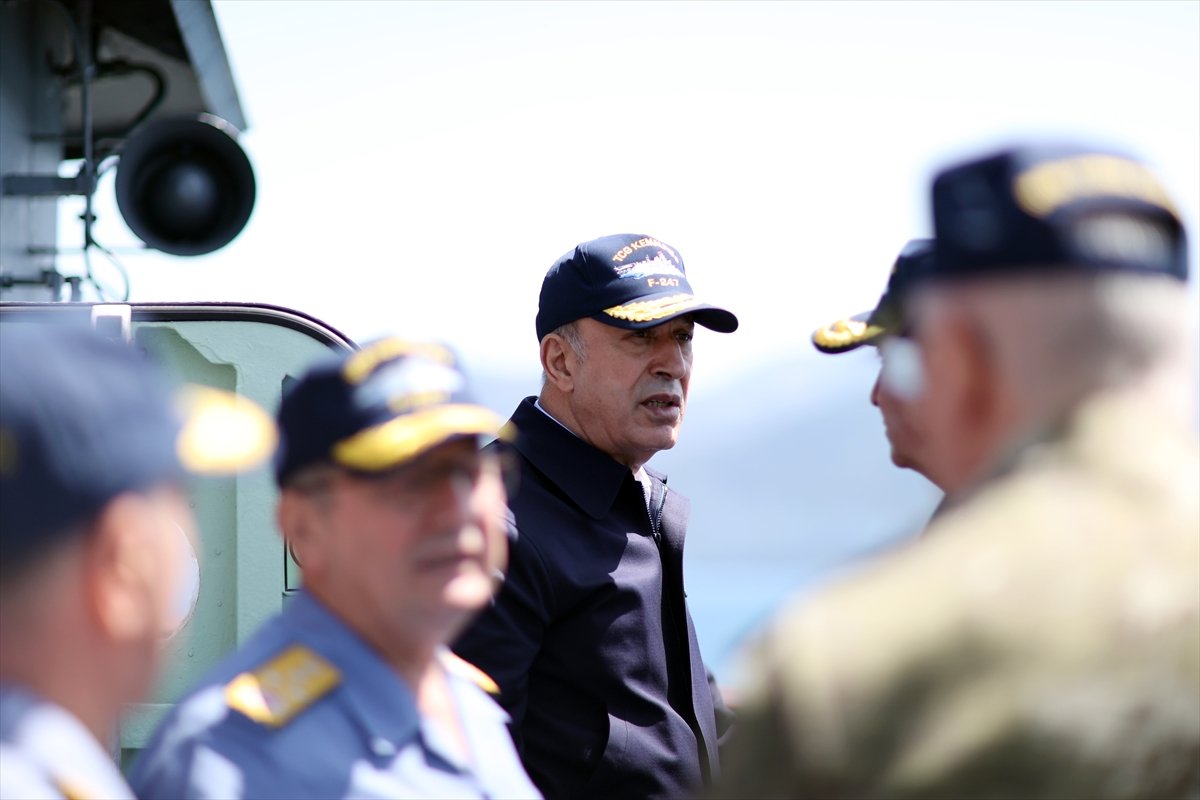 "Hold the friendly hand that we sincerely extend to you"
Expressing once again that it is important that dialogue channels are always open and that Turkey is in favor of solving problems through dialogue, Akar said: "As Turkey, we will always be one step ahead for peace. Let no one doubt it. Our goal is to equitably share all the riches of the Aegean Sea and to make the Aegean Sea a Sea of ​​Friendship. We strive to achieve this. We say to our neighbor Greece: "Hold this hand of friendship that we have sincerely extended" used the sentences.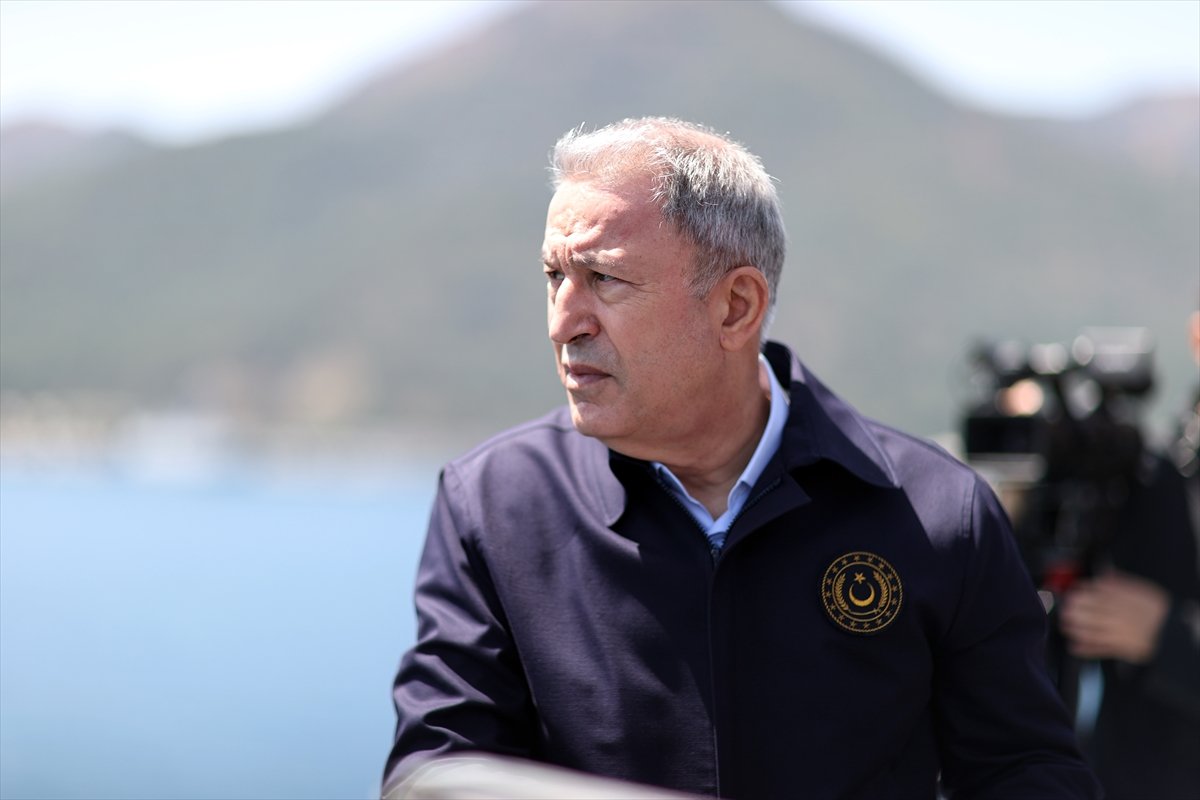 Akar said Turkey is the guarantee of peace, tranquility and security in his region. "Turkey is not a threat to anyone. Turkey is an effective, reliable and strong ally, which everyone should know. However, despite all our good intentions, everyone should know that we do not allow any fait accompli. We do not violate our rights and laws in any way. » mentioned.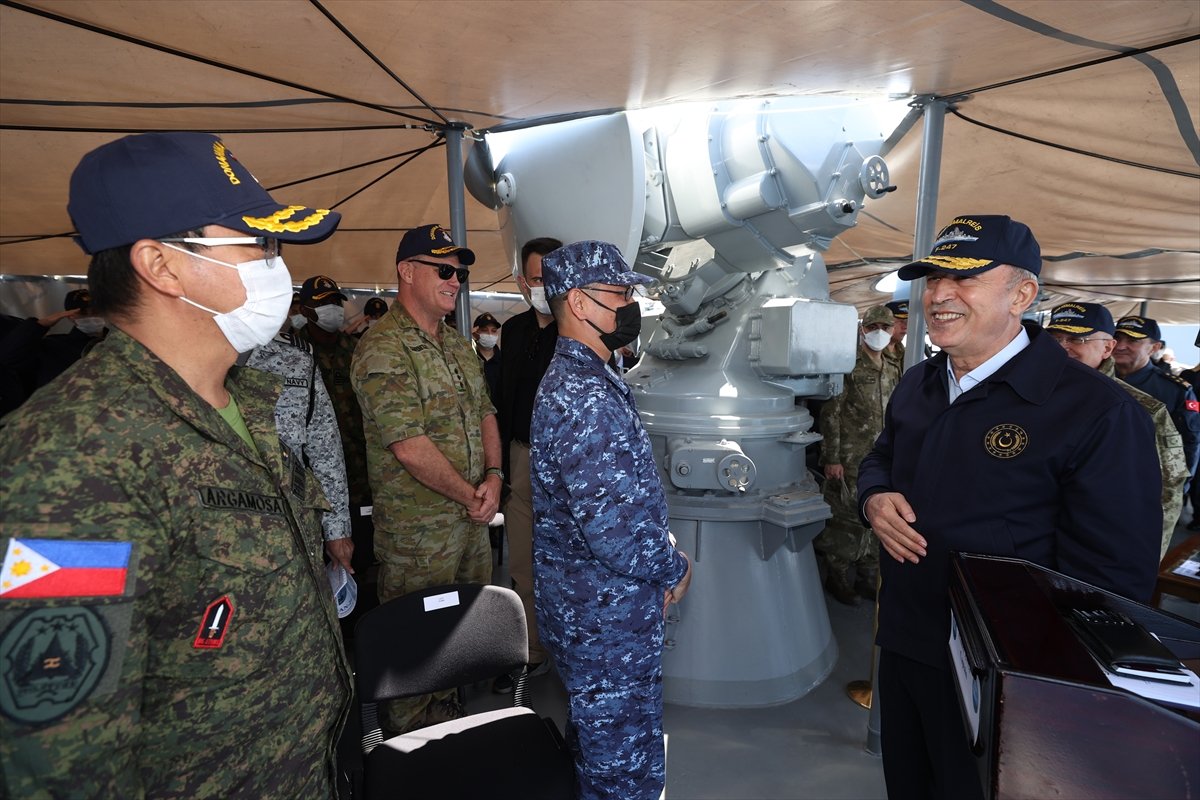 "The only solution in Cyprus is two sovereign, equal and independent states"
Addressing the developments in Cyprus, Akar stressed that "Cyprus is our national problem". Stressing that the years-long negotiations are still unresolved, Akar said: "The only solution is two sovereign, equal and independent states. We have seen in this 50-year period that there is no other solution than that, and that there is no solution. used the expression.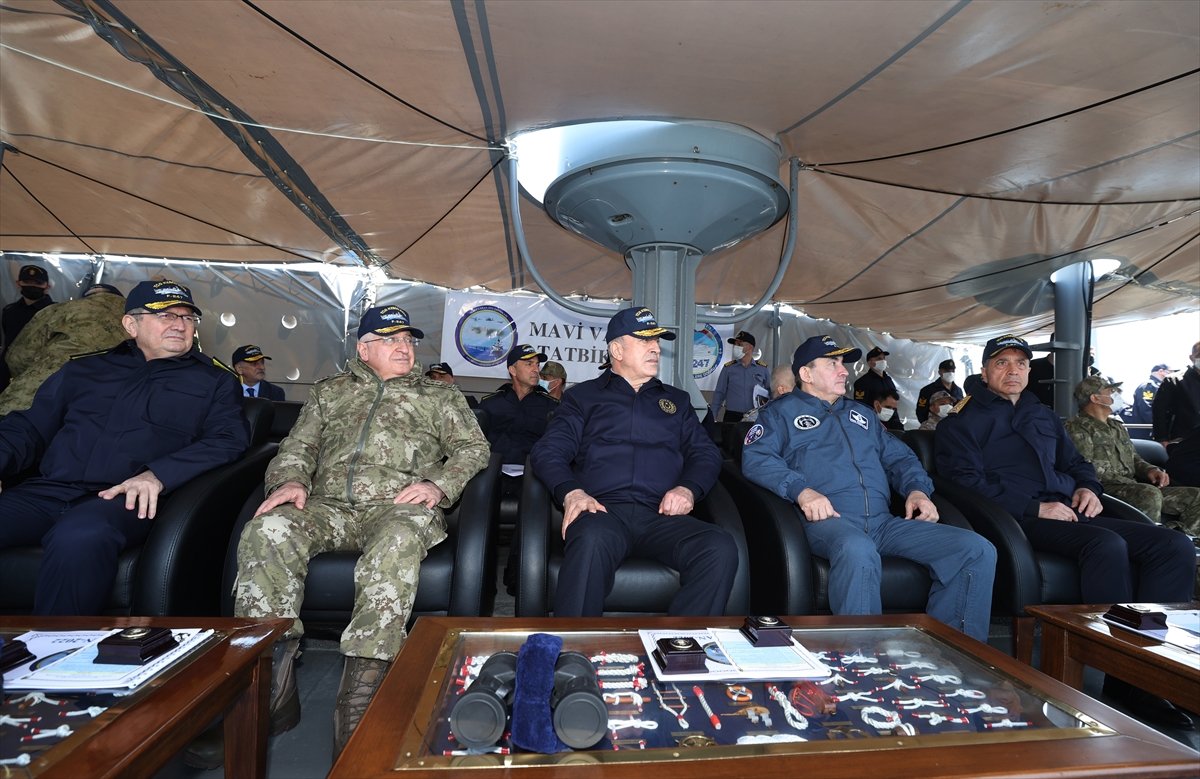 "Greek membership of the terrorist organization is a dead end"
Recalling that the PKK/YPG terrorist organization has opened a representative office within the Greek Cypriot administration, Akar said:
"These are typical examples of incitement and insincerity, supporting terrorism against Turkey. PKK/YPG terrorist organization. You give them a place and a home, and you support them. You support terrorism. These are the good things, not the solutions. These are dead ends. Turkey is a guarantor state in Cyprus under the agreements. No matter what each does, we have fulfilled our own guarantor rights and responsibilities, and we will continue to do so. Turkey has been and will continue to be the guarantor of peace, tranquility and security in Cyprus. We are always with our Cypriot brothers and we will continue to support them. Some see our calls for dialogue as a weakness. It's not a weakness. We try to solve problems through peaceful means and methods. But on the other hand, when we say we won't violate our rights and our laws, that's not a threat. In this sense, we are determined and determined to protect the rights, interests and interests of our country and the TRNC, thank God we are also capable of this. It must be known.