Murat TOSUN / Photographs: Mehmet Dedeoğlu
Those who know Selahattin Doğan closely in Berlin know what a "man of heart" he is. A musician devoted to Turkish classical music. He comes from a family of musicians. Although he was involved in Western music from an early age, he was introduced to Turkish music, especially classical Turkish music, when he was 14 years old. He was president of the Turkish Classical Music Association in Berlin for about 9 years and choirmaster for 7 years. The Turkish Classical Music Association of Berlin, of which he is the choir director, was selected by the Turkish Music Federation (TÜMFED), headquartered in Ankara, in 2018, as the ensemble that best practices the Turkish classical music in Europe. The choir will perform its first concert titled "Vuslat Vakti" after the corona outbreak on April 30.
class="medianet-inline-adv">
* Since when did you start Turkish classical music in Berlin?
I started the choir in 2000 after the separation from our music group 'Istanbul 81', which we founded in Germany. They wanted me to join the association constantly. My daughter Nihan joined the choir before me in 1996. I joined the choir in 2000. It has been 22 years.
* How did you experience the epidemic period as a choir?
Frankly, it was very difficult for us. It was as if the toy of people making music was taken away from the communities. By the way, we had to skip 3 concert dates. It really bothered us. But then we started working online, we did rehearsals via Zoom.
* Was everyone able to attend the rehearsals online?
Thirty people took part. In this way, we were able to study a repertoire. We are organizing the concert in April thanks to these rehearsals. We started by saying 'Let's not stay idle'. But then the friends of the choir said, 'These repertoires are so good, why not stage them?' It made sense. We prepared a concert repertoire by adding three or four classic songs. In fact, we had planned to perform Dede Efendi at the first concert. However, Dede Efendi was going to push us hard because he was an ocean unto himself. We couldn't see ahead. We were going to work for a few weeks and close. We couldn't study Dede Efendi that way.
class="medianet-inline-adv">
INSTRUMENTS SING BETTER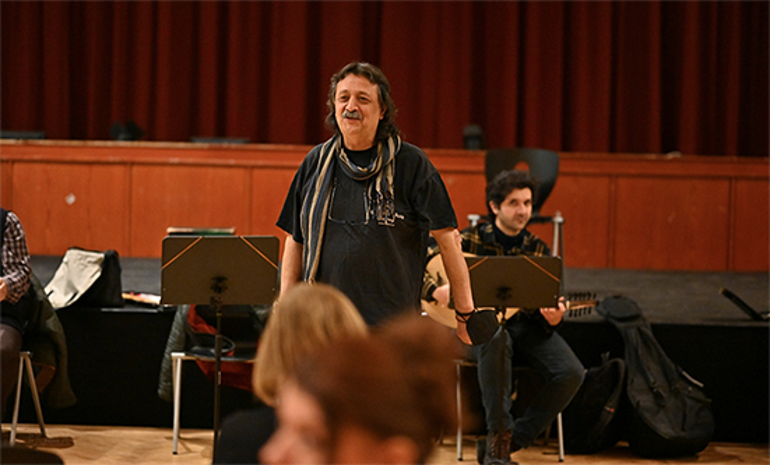 * As in your previous concerts, are there any vocal artists from Turkey?
Yes, we have future artists. The couple Yahya and Canan Geylan will come. Fabulous musicians. Yahya is also the choirmaster of the Üsküdar Musical Society. Canan is actually a violinist. People who play instruments sing much better. I believe they will be greatly appreciated. They come for the first time.
* Did you lose a limb during the corona period?
In fact, we thought we would lose members during the corona period. However, the opposite happened. We currently have around 80 singers. Of course, it is not possible for all of them to appear on stage. We have to limit it to 50 per concert.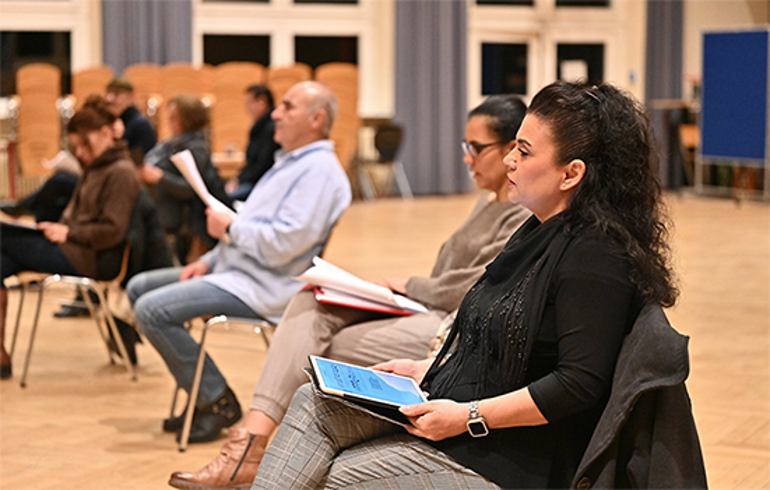 * What is the average age of the choir? When classical Turkish music is mentioned, people of certain age groups usually come to mind.
It is true, but on the contrary, young people are interested in it. There are members of all age groups. That is, from the 20s to the 70s. After all, these different voices, voices of different maturity make the choir a choir. Mature and young voices.
class="medianet-inline-adv">
* What exactly do we mean when we talk about Turkish classical music?
So by classical I mean the music of great masters such as Hacı Arif Bey, Itri, Dede Efendi, Meragi, which they call old palace music. For example, Meragi died in 1435. You can even make your music here.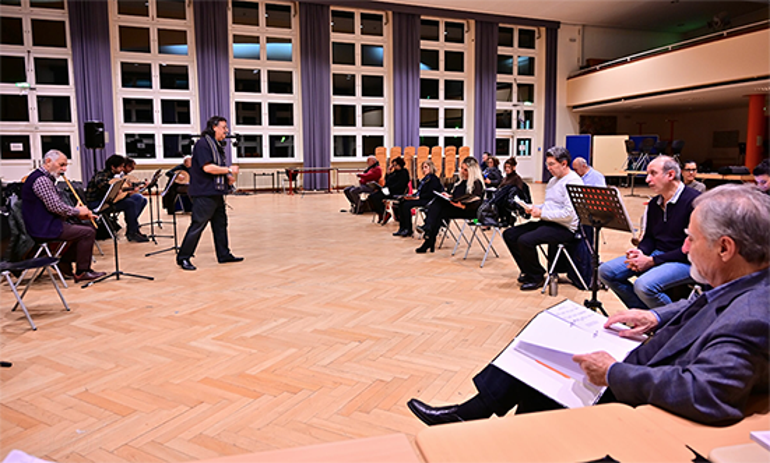 OUR HALL IS FULL AT EVERY CONCERT
* When exactly was the choir founded?
It was founded in 1988 by Remzi Altıok, the late Necati Gürbaca and Özcan Erkan. It was founded as Turkish Art Music, but they started classical music. His absence was felt. Currently, there are many choirs, but no one performs Turkish classical music. We have a fixed audience of 1200 people. They fill the hall at every concert. The official association was established in 1996. Berlin Turkish Classical Music Association.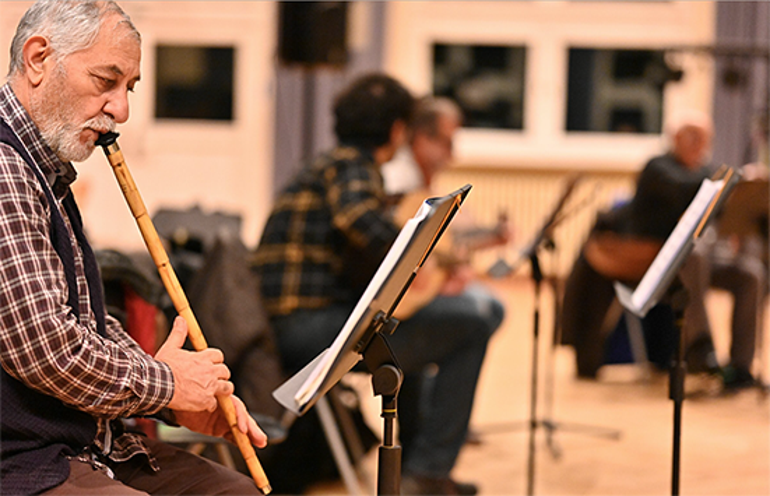 * In the past, it seems the term art music has been used more heavily…
In my opinion, the term Turkish classical music is not correct. Isn't Turkish classical music art and isn't Turkish folk music art? Should we call it Turkish folk music? Our association has been attentive to this problem since its creation. Our first choir teacher was Bahattin Tarı, then the late Nuri Karademirli. Mustafa Sayan was one of our teachers for a while. Let's not forget that we had a teacher Tahsin İncirci. Then Abdullah Tekyay and I took him on as choir director for about 7 years.
class="medianet-inline-adv">
* Recently, many choirs have been formed in Berlin. How do you rate this?
I am not complaining. 'Cause there's no other choir in my alley. I wish, however, that we can compete well with them. In 2018, we received the award for the best Turkish classical music ensemble in Europe. It has been performed throughout Europe by the Turkish Music Federation (TÜMFED). Classical music choirs from Paris and Rotterdam also participated in this evaluation. But among so many choirs, they judged us worthy. The more choirs there are, the more profitable Turkish music will be. The platform is growing, each choir has its own audience. It's good too.