Gülşah Güney, who is in charge of the Alpullu Beet Growers cooperative sales shop and CHP deputy, was arrested for defrauding nearly 70 farmers of around 10 million lira.
HA, AE, AG, Ş.Ç., AE, EB, NV and Ö.Y. People named Alpullu Beet Growers Cooperative in the district and Gülşah Güney, a member of the Kofçaz Municipality Cogeneration Council, alleged that she had committed irregularities in exchange for agricultural products such as animal feed, fertilizers and seeds sold to farmers, that it had defrauded them and made improper profits.
Gendarmerie teams acted on the incoming notice. According to DHA News; In the study carried out by the Gendarmerie under the coordination of the General Prosecutor's Office, it was determined that about 70 farmers were defrauded of about 10 million lira and that Gülşah Güney made an unfair profit.
He denied the charges against him.
Güney, who was taken into custody, was arrested by the judge on duty, where he was taken to the courthouse where he was transferred at the end of the proceedings.
It was learned that Güney did not accept the charges against him in his statement.
Allegations of fraud by farmers in cooperatives in Kırklareli VIDEO
"It turned out that I had been charged 143,000 TL"
Gürsel Şentürk, who is a farmer in the village of Devletliağaç in Kofçaz, said that he entered into a fertilizer contract with the cooperative and was one of the victims, and used the following statements:
"I received 5 tons of fertilizer. When I bought the fertilizers, I was told that I owed 45,000 liras. Later it appeared that 12 tons of fertilizer had been written in and I was charged 143,000 TL. Right now we are trying to claim our rights but every door we walk through finds us guilty as there is a signed deed due to trust.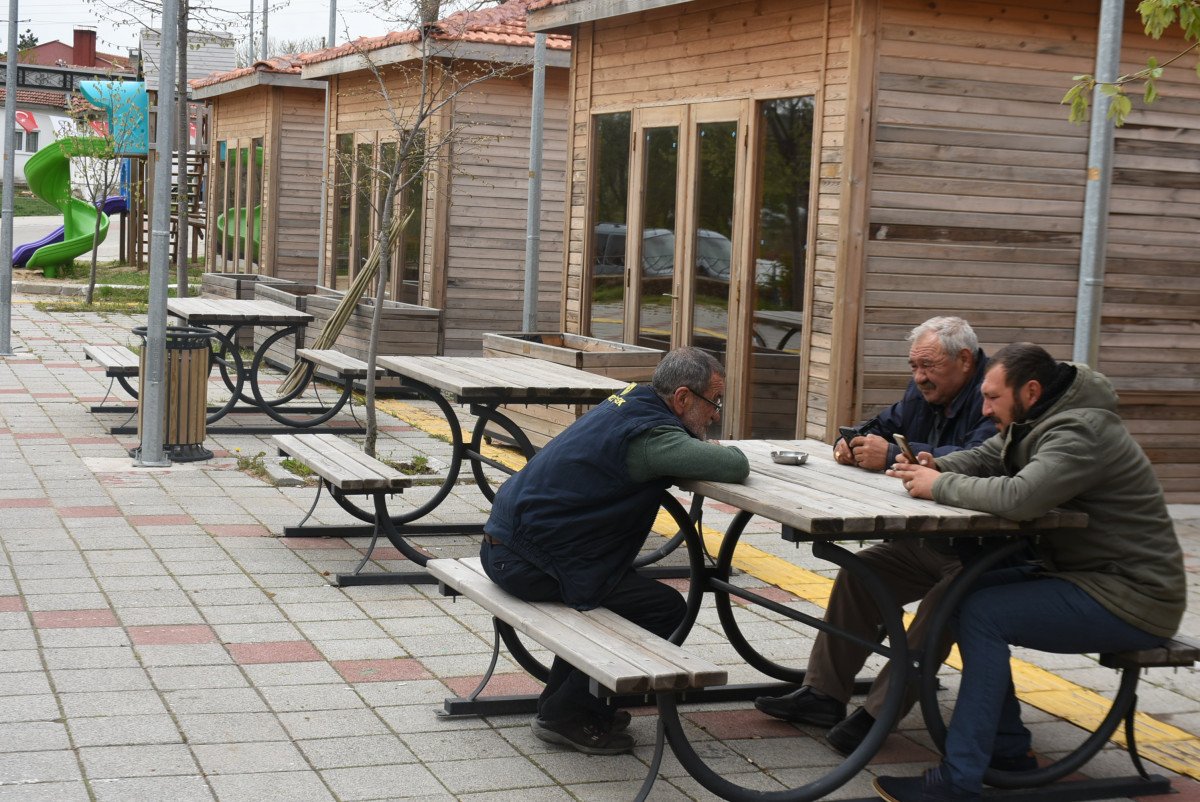 "There was no number on the promissory note, it was filled in later"
We signed an invoice. There was no number on the promissory note, it was filled in later. We can call it an open bill. There is breach of trust. I have a loss of 98,000 lire. There are 50-60 people like me. At the beginning of the previous week, I filed a criminal complaint through my lawyer. We are trying to assert my right to justice. This is the only situation we can do at the moment.
"What debt will I pay for the goods I have not received"
The cooperative said it requested an inspector from Ankara. I ran into the investigators by chance the other day. We had the opportunity to meet them. We talked a bit, but they also pointed out that we were guilty. "You wouldn't trust him and throw him away. The year you signed, "I bought the merchandise," he says. These were put among the documents, we signed the documents without knowing it. We have been buying beets for years, we have never experienced such a grievance. I tried to explain this to the inspectors, the contradiction here is actually this; they say, why do you issue a promissory note without buying the property? When you go to the bank and try to get a loan, do they put your money in your pocket first? You sign, you get your money. Here it also says; 'Get your autograph, home from the property for the evening'. We signed, the goods did not arrive. Send the goods, we say. They say, "You seem to have bought the goods, we can't give them away." So clear my debt. What debt will I have to pay for the goods I did not receive? It was a shame that this happened in these difficult conditions.
"He arranged the bill, which he said he issued for 5,000 lira, for 11,000 lira"
Necati Vardar, one of the aggrieved farmers, noted that the products they purchased were not delivered and the invoices were issued differently, and said:
"It seemed to us that the invoices were arranged differently. Because the organizations do not give them goods without a guarantor. For example, he issued the invoice for 11,000 lira, which he told me he issued for 5,000 liras. We were worried and victims of such things. We don't know if it's true or not." At that time. But we want our grievances corrected. We have received some of the invoices we have made, others have not. When we spoke that day, he told us 5 thousand liras. We also know of 5 thousand lire. We see different prices in the promissory notes issued later. My friend's bill, which I vouch for, is 11 thousand. -law, which I vouch for, was 9.6 lira, I received 5,000 lira.
"There is an increase in fertilizers, we make the difference, so let's accept that too"
Tell us, "There's a fertilizer hike, we get the difference," and accept that too. But also give us our goods. We don't know what will happen if we pay them. The figure that appears to me is 53,000 lire in total. 29,000 lire that we received. We also know that there is an increase in fertilizers. If he gets the difference, he can get it. We don't tell him anything either. But when the day comes, I should have the property. If I don't have this item, I will go to the merchant. I will pay 25,000 lira to the merchant and another 25,000 lira to him. What's going to happen ? Is it true?"
"It was the cooperative we trusted the most"
It was the cooperative in which we had the most confidence. Because we could find everything we were looking for. If it was 10 lira in the market, you could find it here for 9 lira. We were getting promissory notes, time knew that. It was also advantageous for us in terms of time. Now we are victims. We do not know where the result will go, if it will go to justice. Or we don't know if he will accept his debts. They still issued a deed in our name. We have received a message from Alpullu on the new terms of cooperation to come. But what it is, we don't know. You can't say anything until you understand it. Just a short message.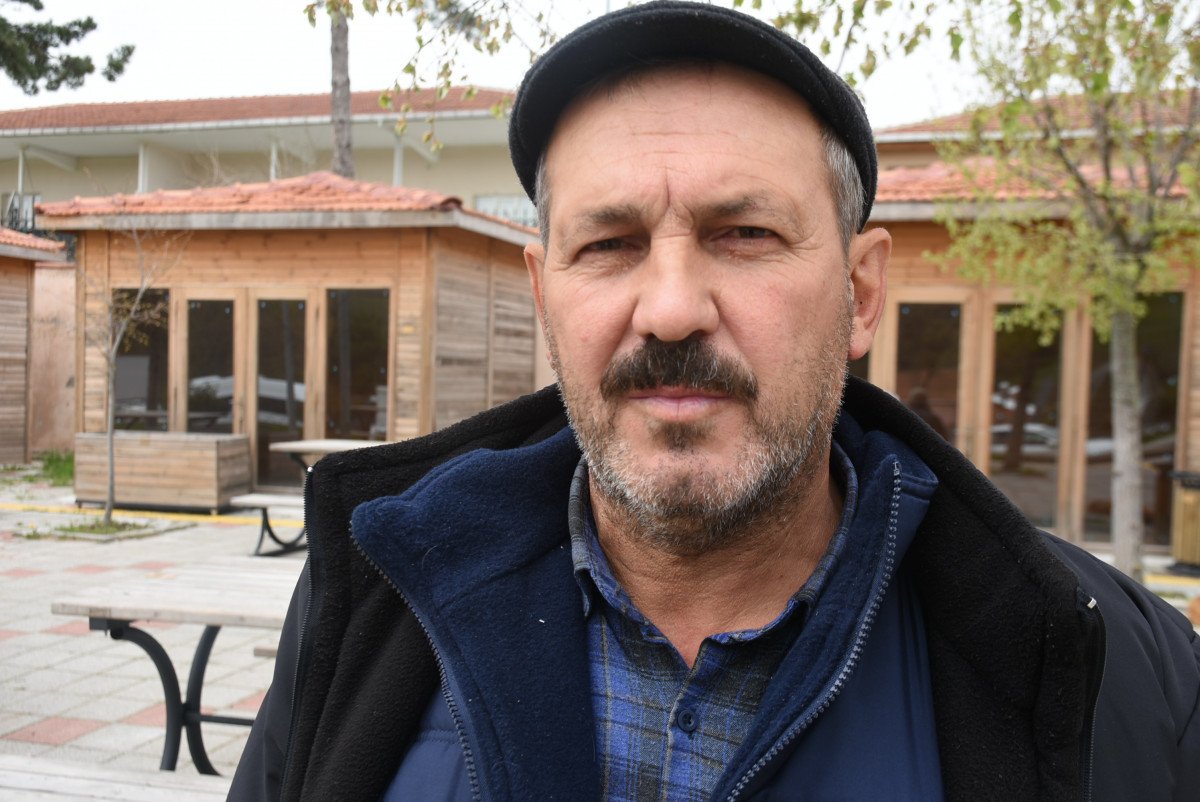 "We cannot sow, we cannot produce"
Currently, the Kofçaz district has a grievance stemming from the beet cooperative. I don't know in terms of numbers, but it has many members in person. I think they are all victims. Some gave money by hand, some are promissory notes like me. The population of Kofçaz with its villages is 2 thousand. If 10% of them buy from these stores, that would be 200 people. It could be 50% of that. After all, when it comes down to the banks, it becomes a problem for us. We cannot sow, we cannot produce. This needs to be finalized or Panko Birlik will agree that he has accepted the invoices and deliver the fertilizer to us.
"This company is outside our cooperative"
Ramis Özgen, chairman of the board of directors of the Alpullu Beet Growers cooperative, also said that they had launched an investigation by sending an inspector as soon as they learned of the incident, and said that he would not there was no irregularity in the cooperative system. "It does not appear that he misappropriated any money from our accounts. We also do not issue a promissory note without selling the product, the year cannot be signed. The system does not allow this. This is a job outside of our cooperative. Our inspectors are carrying out the necessary investigation. The necessary negotiations are continuing with the farmers who claim to be victims. The prosecution has already done what is necessary. of our inspectors. mentioned.