Believing that her friend's investment advice share on her social media account, which was stolen, contacted the given number, secondary school teacher Gülay Korkusuz was defrauded of 27,000 lira.
Gülay Korkusuz, a 29-year-old professional teacher working at Çınarcık Anatolian Vocational and Technical High School in Yalova, was deceived by a scam message from a friend's Instagram account.
'I won 72,000 TL for 3,000 TL. Korkusuz contacted the number on the message that says "You can also apply and win" and sent 3,000, 13,000 and 11,000 TL to the specified accounts at different times.
Fearless couldn't get his money back when he learned his friend's account was stolen and the sharing was done by scammers.
According to DHA News; Korkusuz, who went to the courthouse and filed a criminal complaint, presented the messages he had with those who defrauded him as evidence at the prosecutor's office.
"I applied with the intention of repaying my debts"
Saying that she used this method to pay off her loan debts, Gülay Korkusuz explained her experiences with the following words:
"I saw a story on my brother's Instagram account, a businessman. There was a number given at work. It was a message to Mr. Aykut that we can apply for an investment and earn money. money. This message caught my attention. Because I am a civil servant, my salary is deducted from 3 places. As I was in a difficult situation, I applied with the intention of paying off my debts. My purpose was not not to make money, but to pay off my debts Turns out our brother's Instagram account was stolen by scammers.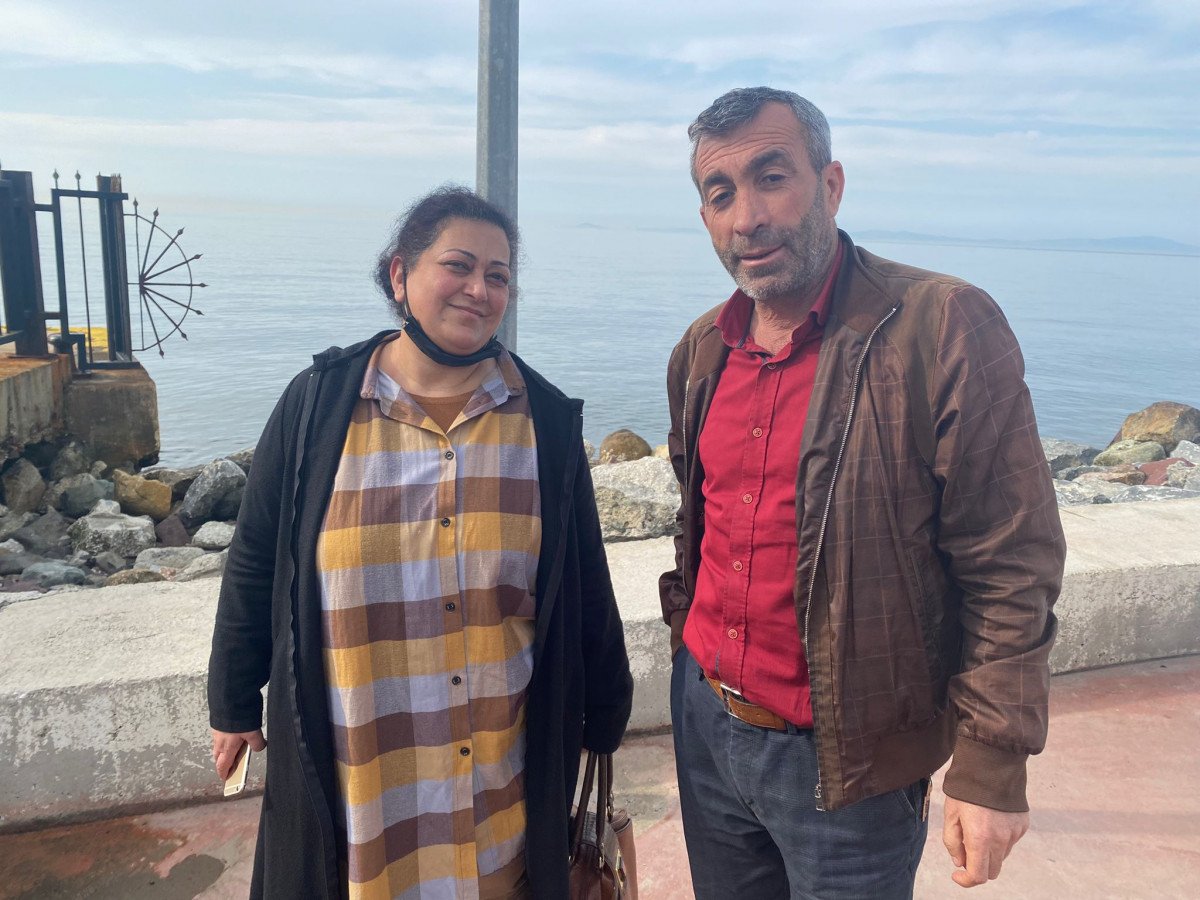 "He told us that if we deposit 3,000 TL, we can earn 72,000 lira"
I couldn't perceive it at the time, I thought it was him. He directed me the next morning. That night he corresponded with someone who introduced himself to me as "Aykut". At the end of the match, the man called Aykut said that if we deposit 3000 TL we can earn 72000 lira. I spoke to my wife because I was in a difficult situation and had debts. I believed and realized that I had to resort to something like this. We invested 3 thousand lire. Then my wife had to deal with the scammer. He said following my wife's additional 12,960 TL deposit, the lump sum would be deposited.
"I thought I could still save him for the last time"
We found this money with difficulty, put it together and somehow got it by taking a loan from my own salary account. It was very difficult. And the guys rushed me. Something like "Do it now, transfer it immediately to the account". We also transferred this money. He then claimed that no money had been deposited from abroad to the IBAN sent by my wife. Then I talked to one of my teacher friends. My teacher friend warned me that there was no such thing. Then my wife was told that I had to deposit another 11,000 lira. I listened to my teacher friend that night, didn't put him to bed. On Thursday, these guys found me. Someone other than the new line said he was the accountant for this company and would respond to my grievance. I said, write your private number to believe me and send me your photo ID. He threw too. It was another trick he started, another company. Again, I thought I could save him for the last time and sent 11,000 lira. I deposited 27,000 lira in total. I can't join right now. I have taken the necessary legal action.
In Yalova, the teacher who said "no one can deceive me" was swindled out of 27,000 lira VIDEO
Persuasion method of scammers
Talking about the method of persuading fraudsters, Korkusuz said:
"The last person who called is taking an oath. He says he has 2 children, my teacher. He says let me kiss the dead of my children. He says he is fasting in the month of Ramadan. He swears by the Koran. The last person swore a lot: "I don't want you to be a victim, you seem like a good person. You are my sister, I am your brother, I will contact you later, I will always help you, you will earn a lot of money later." He always convinced me in this way in his WhatsApp conversations. I was also very confused. I said they should at least give me that money back. You know I stopped making money now and tried to do that they could give my own money back to make what I sent, to get it back. I sent the last 11,000 liras that I sent for this purpose. They didn't even do it.
"I said no one can deceive me"
He shamelessly told me, "If you send another 15,000 TL, you will win and you will get your money back". I said I had no money. He says, "If you send 5,000 in 10 minutes, all the money will come to your account." It went from 15,000 to 5k. There I realized that I had been deceived. They blocked me when I said I was going to file a complaint. I was very confident in myself, I said to myself 'No one can deceive me'. It happened to me, it shouldn't happen to anyone else, everyone should be very careful not to believe such a thing."