While Interior Minister Süleyman Soylu announced that the 295 kilometer wall on the Van-Iran border will be completed in 2023, he also responded to criticism from CHP leader Kılıçdaroğlu.
Interior Minister Süleyman Soylu came to Van with his deputy Mehmet Ersoy and the general commander of the gendarmerie, General Arif Çetin.
Minister Soylu was welcomed at Ferit Melen Airport by Van Governor and Deputy Mayor of the Metropolitan Municipality Mehmet Emin Bilmez, AK Party Deputy Abdulahad Arvas, Commander of the Public Security Corps of the Gendarmerie, Major General Hüseyin Kurtoğlu, the Commander of the Provincial Gendarmerie, Brigadier General Hüseyin Bekmez and the Provincial Police. Chief Atanur Aydın flew by helicopter to Çaldıran district in Van, on the Iranian border.
The helicopter with Minister Soylu, who surveyed the 3 border police stations at the border from the air, landed at Uzunyol Hadut police station.
"To say that the 14th floor border is not well maintained is to ignore it"
According to DHA News; Minister Soylu, who made examinations on the border line where the border wall was built by land, made statements here. Minister Soylu said firewall works have been carried out on the eastern and southern borders for more than 3.5 years, and said:
"So far, wall, lighting and fencing works have been carried out at the borders of Ağrı, Iğdır and just above, on the borders that we will call the border with Armenia. From the 14th floor of 'a political party, ignoring what is done here saying that the borders are not well guarded in Turkey, the border is honorable, is beneficial to both conscience and humanity. This is a lie and a slander to our heroic security forces who are fighting here sacrificing their lives as It is extremely inhumane behavior to try to reduce the incapacity of the state in the eyes of its people by saying this and then making banners on city billboards and overpasses.
"26 minefields cleared"
A firewall was built on the Van-Iran border about a month ago, in an area under 5-6 meters of snow and where any type of work had become almost impossible. So far, 26 minefields have been cleared. To date, 191 kilometers of walls have been built, including the border Ağrı, Iğdır and the area of ​​Çaldıran in which we are. An 837 kilometer wall was also built on the Syrian border. A total of 1028 kilometers of walls have been built so far. What does it take to build a wall? I would like to say it again to those who want to be able to understand it from the 14th floor of the CHP.
Currently, 26 minefields are cleared in this area. Those who clear are the mine company of the gendarmerie, and those who accredit it are the MAFAM cell of the Ministry of National Defense on this subject. After that, the safety path is open here. In doing so, security measures are taken here. Because, faced with the ability of the other party and the terrorist organization to harass from all points, our border units here, as well as the police special operations (PÖH) and our gendarmerie, take precautions so that border security roads can be easily constructed."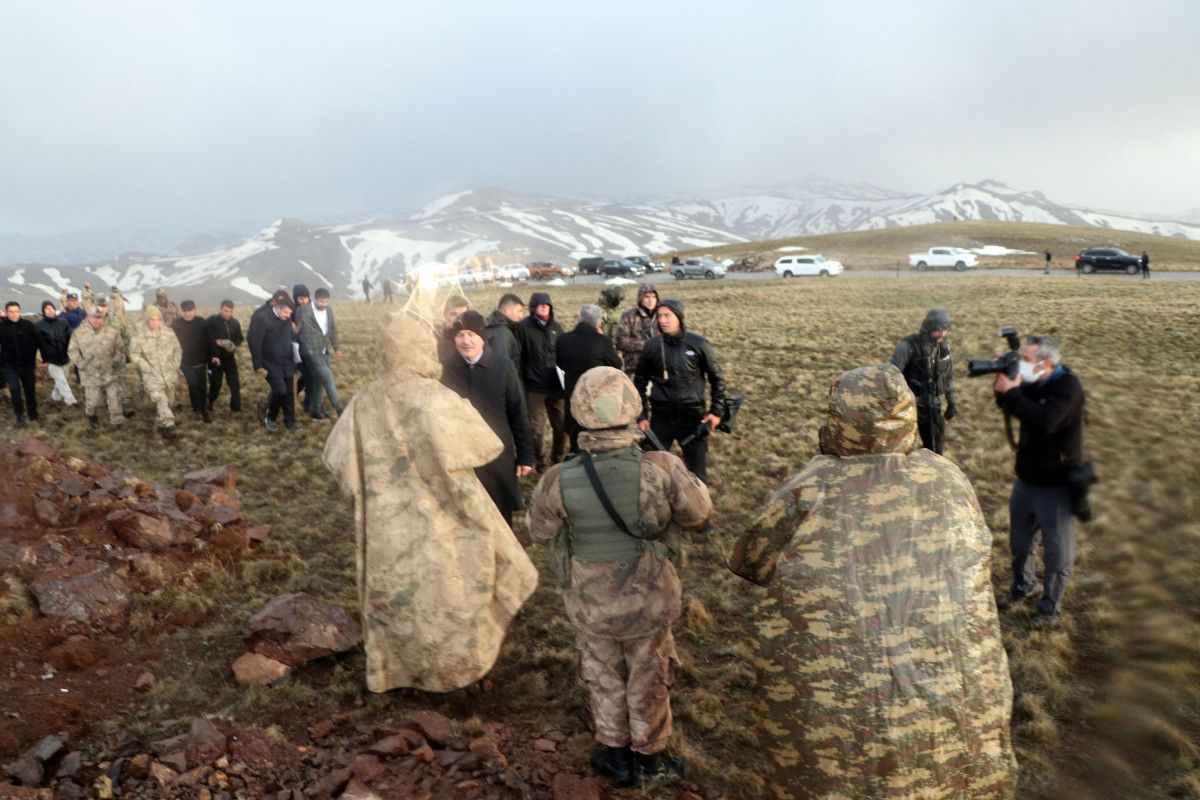 "You can't understand this with 14th floor comfort"
Emphasizing that the Ministry of Environment, Town Planning and Climate Change and the Housing Development Administration (TOKİ) have been striving to achieve them at the border for years, Soylu said, "Well, how can they achieve that, they are coordinating with Iran. They provide where and how they can pass, where is the dominant place here. Of course, the comfort of the 14th floor will not be able to understand this. " mentioned.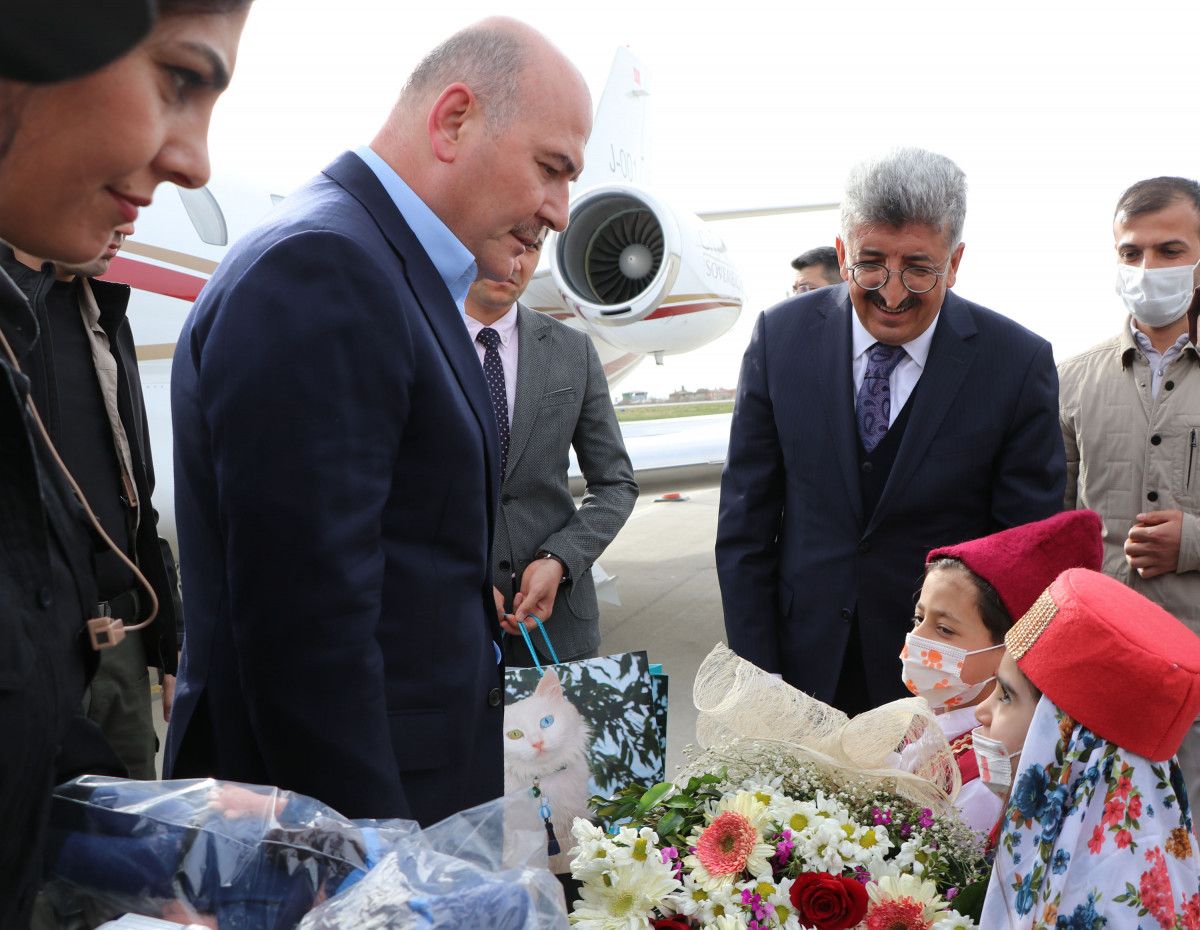 250 optical towers on the border
Explaining that in addition to these works, the walls produced have been installed and security forces have taken necessary precautions in the area, Soylu said, "I must say this place drops to minus 40 degrees from time to time. If that means anything to anyone. While all of this is being done, this place should be lit up at the same time. That's the distance of Ağrı to Hakkari border, and from Hakkari border to Hezil stream at Iraqi border In all areas from Hezil stream to the area where the walls will start in Syria, our electricity administration is integrated with TEDAŞ and the electricity is brought here under very difficult conditions. We also take other measures to prevent terrorists, smugglers and illegal immigrants from passing through here. In particular, one of the most important problems concerns the base areas. At the same time, the outposts where our border troops are stationed. On the one hand, the base areas are on the dominant hills, on the one hand, we have the border troops, on the other hand, we have 250 single optical turns lies on the eastern border. 95 percent of them are completed. What are these towers Some up to 16 kilometers, others up to 10 kilometers Electro-optical towers, which have the ability to see objects and people and can detect people at 4 kilometers away, are deployed here. Each of them has a cat fabrication. These are also made by ASELSAN. Besides the optical towers, there are 284 thermal cameras. We have vehicles that can have their own patrol towers, which have been established in this region and in the southern region, about a hundred. All of these are positioned so that our Turkish Armed Forces border troops can easily see both sides on these security routes." he said.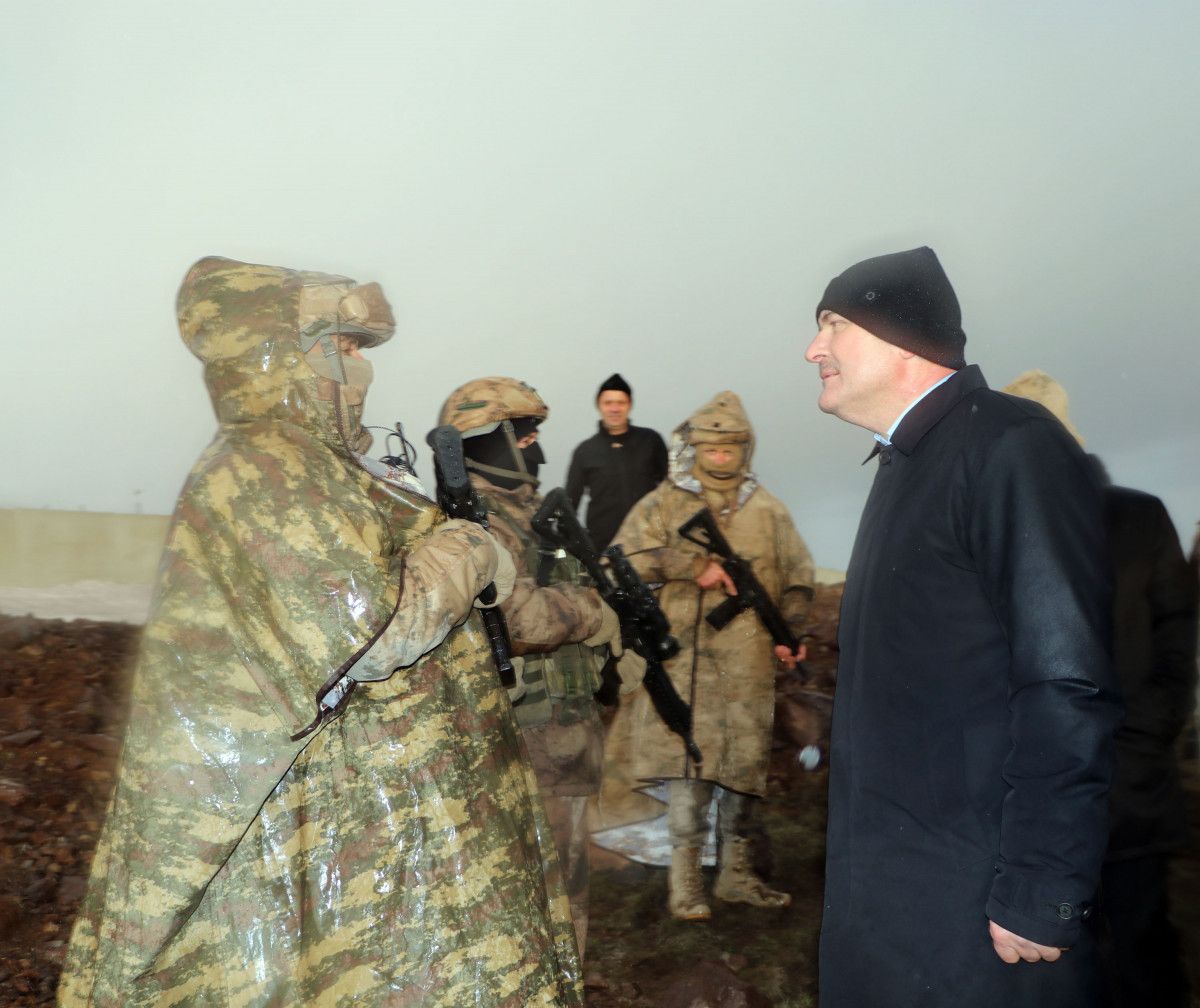 "In 2023, the entire eastern border will be fully controlled"
Minister Soylu said that mining works had been carried out in 26 fields of the first, second and third stages of the Van-Iran border line, which stretches 295 kilometers, and that the works in Gelenler and Albayrak districts of the Başkale district on the Iranian border to be completed by the end of next year.
Noble, "Our entire eastern border will be kept under control with walls, optical towers, thermal cameras and chain-link fences for our Republic in 2023, in its 100th year." mentioned.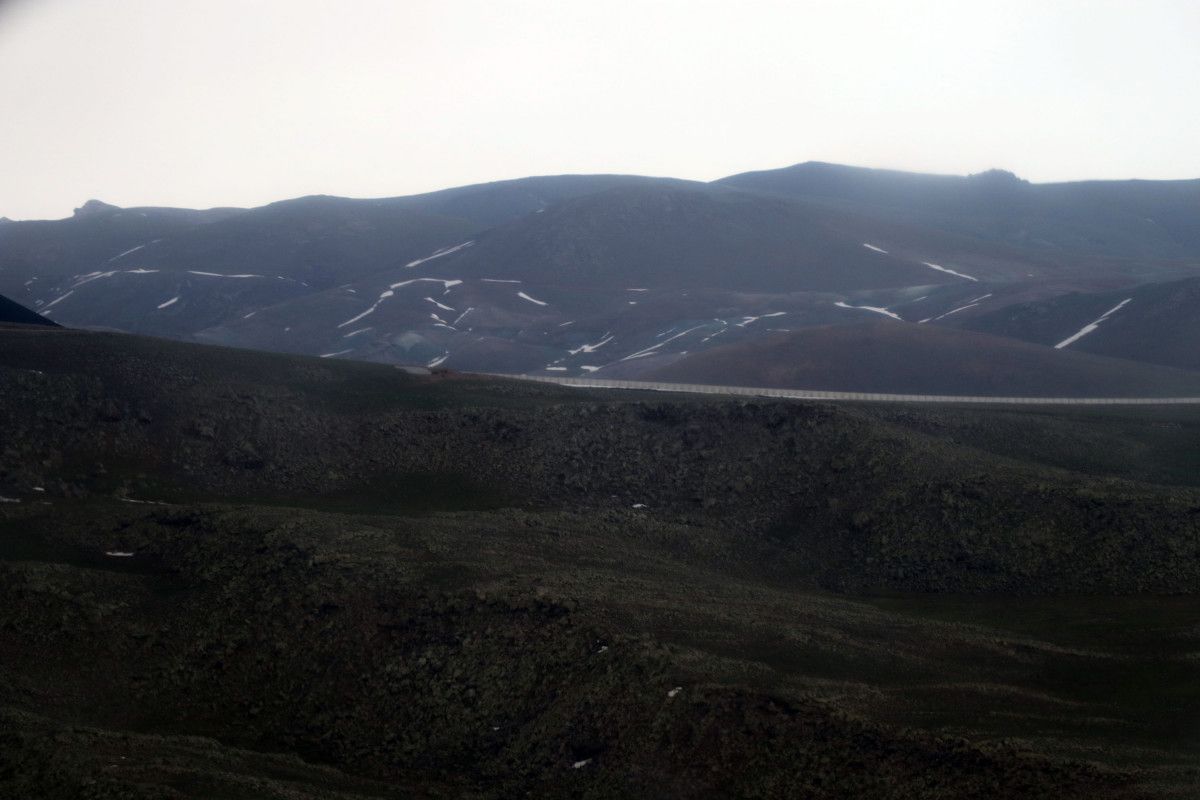 Measures against illegal immigrants in Van Lake
Minister Soylu said the security of Lake Van has been transferred to the Coast Guard Command regarding illegal immigrants, "We have also taken another step. We have entrusted the security of Van Lake to our Coast Guard since the summer of last year. This is the first time that the Coast Guard has been on duty in a lake or an area. from the East and South East, because he is responsible for the smuggling of migrants in the Mediterranean and the Aegean Sea and other smuggling.Let us take advantage of the experience he has acquired in smuggling. , in view of the terrorist attack, a firewall and a security road are being constructed here. Lighting is done and a chain-link fence is placed over the firewall. Thermal cameras are placed and optical towers are built. Efforts are made to patrol the roads with vehicles. How are we constantly safe with our drones? If they are patrolled on the roads and in other areas, they are also constantly patrolled Reconnaissance and surveillance activities are also provided by drones and sub-cloud drones." he said.
"Our nation must be sure of its state"
Minister Soylu continued his speech as follows:
"What we want is for our nation to be sure of its condition. There may be those who are not sure of their condition. Our henna lambs, heroic soldiers, police, gendarmerie and security guards have waged a great struggle, while those who had known the boundaries of politics for years and had only sacrificed political enthusiasm to it." They may be slandered in order to train themselves, but this country does not abolish the efforts of our friends who heroically struggle here with the words of those who slander. Slanders are those who have slander. The work here will continue. We will complete the Özalp sector this year until the end of this year. In 2023, all tenders are almost complete, so from October 29, our entire eastern border will be secured with firewalls."
Interior Minister Süleyman Soylu and his entourage left Van after their examination.