The number of terrorists neutralized in Operation Claw Lock, which continues in northern Iraq, has risen to 56.
Operation Claw Lock, launched by the Turkish Armed Forces (TSK) in northern Iraq, continues successfully.
The terrorist traitors who have taken refuge in the regions of Metina, Zap and Avaşin-Basyan are detected one by one and destroyed in their lairs.
National Defense Minister Hulusi Akar who visited the 3rd Infantry Division Tactical Command Post located at the ground zero of the border was briefed on the latest situation on the ground and announced the current transaction details.
Terror toll raised to 56
Stating that 56 terrorists have been neutralized so far, Minister Akar said the operation is proceeding as planned.
"We will completely lock the border"
Wishing God's mercy to the martyrs, Minister Akar continued:
"We owe them gratitude. We will always remember their memories with gratitude. We did not leave their blood on the ground, we will not let it go, and we will continue our activities until the end. With the success of our operation, we will lock the border completely. Terrorists will not be able to enter our borders. Our activities will continue with respect for the territorial integrity of our neighbor Iraq. "Our only target is the terrorists. We strive to protect our country, borders and security forces against terrorist attacks. »
Review of Operation Claw Lock: 56 terrorists killed VIDEO
"Nowhere is safe for them"
Highlighting that the first phase of the operation was successfully completed, Akar said: "No place is safe for terrorists at the moment. They feel Mehmetçik's breath on their neck every moment. There is a collapse of the terrorist organization. There are terrorist statements and intelligence reports to We will continue our fight with increasing violence and tempo until the last terrorist is neutralized." he said.
"They have no choice but to surrender to the just hands of justice"
Akar said there is no difference between PKK and YPG terrorist organizations, "It doesn't matter who supports them from inside or outside, it's a futile effort. Terrorists have to understand that they have no place to escape and they are nearing the end. Terrorists must understand that they have no choice but to surrender to compassionate and just people in the hands of the judiciary.We will also put an end to terrorist targets. mentioned.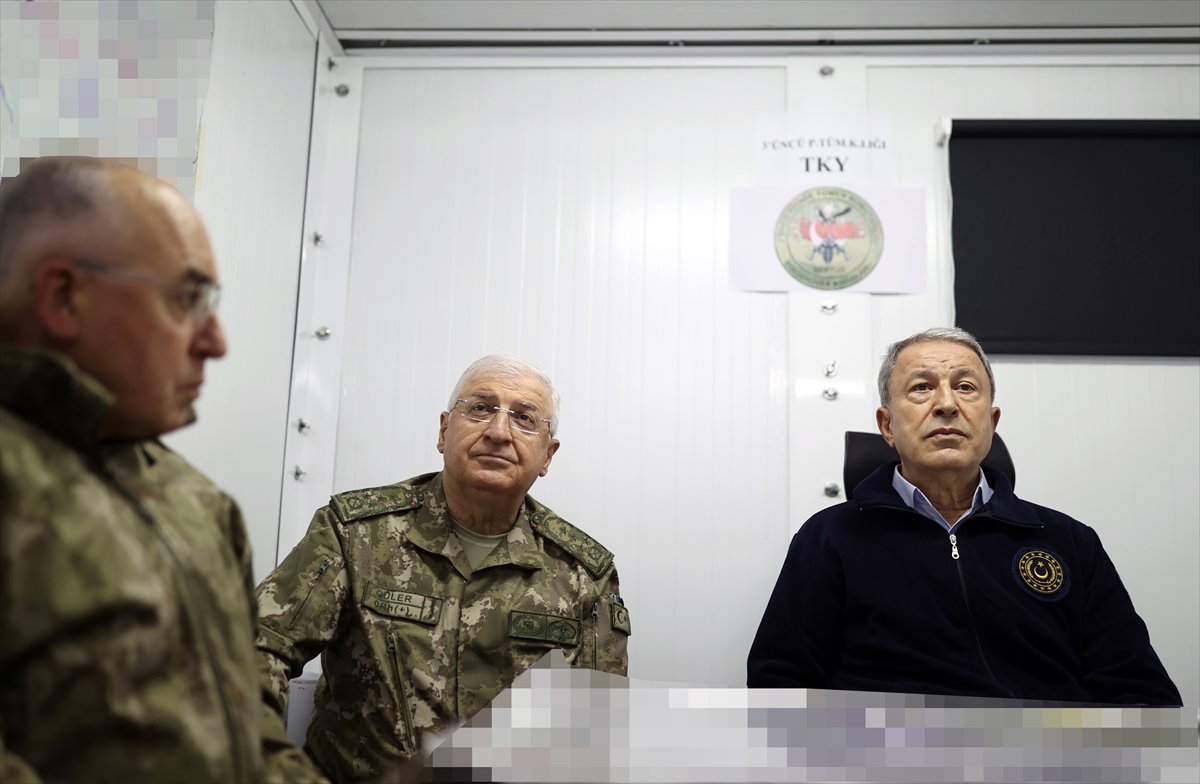 "We have neutralized 34,259 terrorists since 2015"
Stating that Mehmetçik has done important work so far, Akar said: "Let's hope that we will conclude our operation successfully by continuing our work in the same order and in the same order." he said.
Recalling that a new phase has been started in the fight against terrorism since July 24, 2015, Akar said, "To date, a total of 34,259 terrorists have been neutralized in the country, in northern Iraq and Syria. At the beginning of this year, the number of neutralized terrorists reached 991. We will continue this fight with determination and save our noble nation from this terrorist scourge." used expressions.
"We will eradicate terrorism at its source"
Stating that they are working to eliminate terrorism at its source, as instructed by President Recep Tayyip Erdoğan, Akar said:
"Currently, we are continuing our activities with the Claw series of operations in northern Iraq. Our objective is to secure our borders in the future and to destroy shelters, bunkers and so-called headquarters of the terrorists Operation Claw 1 started on May 27, 2019. These activities have continued since then. With these operations, we have carried out ground and air operations in Sinat Haftanin, Avaşin Basyan, Hakurk, Karaçak, Kandil, Zap everywhere .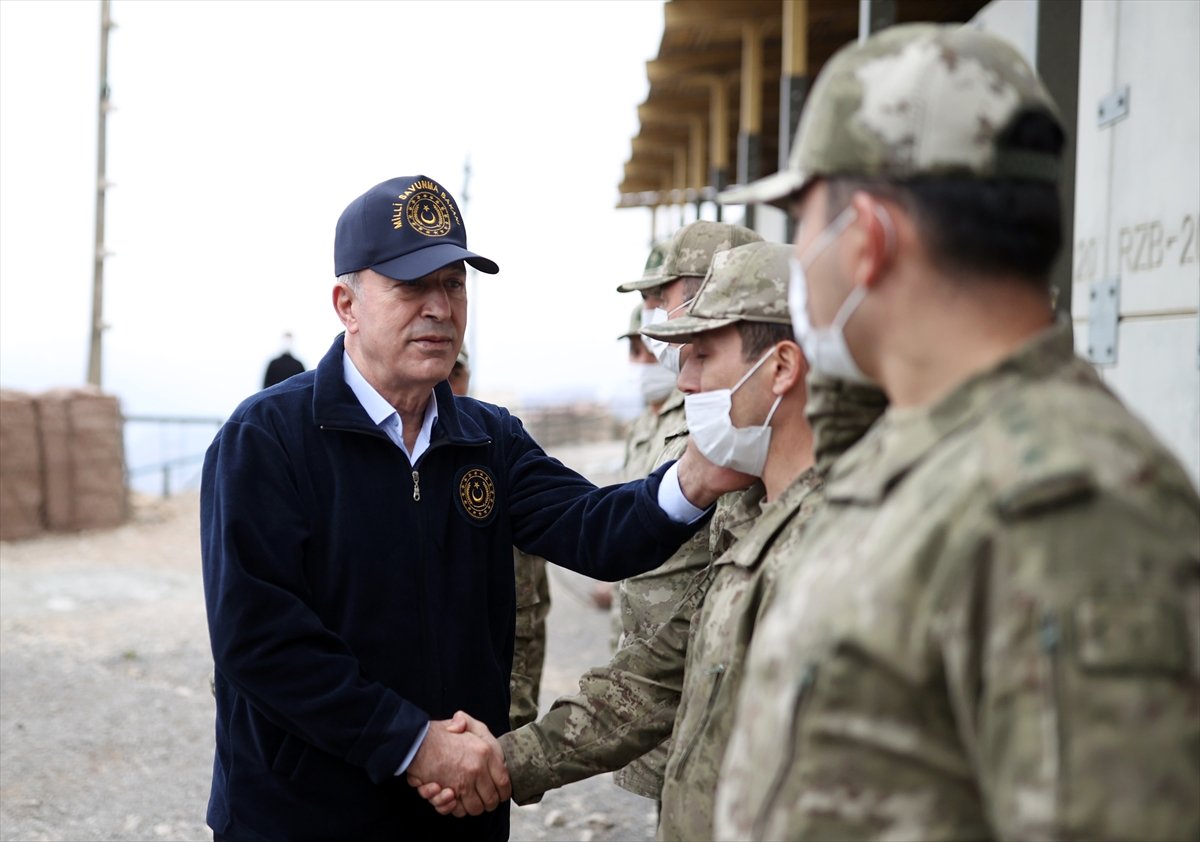 "The borders are protected with the most intense measures"
Akar said that the borders have become much more secure thanks to the measures taken and the successful operations carried out in the fight against terrorism. "Our borders are protected by the most intense measures in the history of our Republic." he said.
Explaining that border security is ensured through both physical measures and state-of-the-art systems, Akar said: "With the sacrifice and heroism of our personnel working at the border, our borders are more tightly controlled than ever." used the expression.
"125 thousand 574 thousand people have been blocked this year"
Akar said that 1819 people have been stopped at the borders since the beginning of this year, and 125 thousand 574 people have been blocked. "Mehmetçik, who is on duty at the border, carries out his duties day and night with the understanding of 'the border is honor'." he said.
"We have nothing to be ashamed of our history"
Referring to the events of 1915, National Defense Minister Hulusi Akar said: "There is no basis to these allegations. We expect everyone to see the facts revealed by our historians regarding these baseless claims. They draw hostility from history. no case of a study that will serve the peace of the region and the world." made his assessment.
Emphasizing that the so-called "genocide" allegations do not reflect the truth, Akar said: "There are studies compiled from US sources on this. Even these in no way include the expression of genocide. But now things are distorted by political efforts. Our history is clean, we have nothing to be ashamed of." mentioned.
According to AA news, Akar and the commanders with him surveyed the lands of the region for some time, and after celebrating the Ramadan holiday of Mehmetçik, they left the zero point of the border.