Bagless vacuums collect all the dirt in the dust bin without having to change the bag. The hoppers, which can be easily removed and installed, greatly facilitate your work because they are very practical. One of the top products in this category, the Arnica Pika Et14410 vacuum cleaner completely cleans your home and absorbs all the dust. How about looking at the features, pros and cons, reviews of Arnica Pika and alternative products of the machine, which is among the bestsellers?
---
---
The Arnica Pika Et14410 vacuum cleaner is a machine without a dust bag and a washable transparent dust container. Thanks to its transparent chamber, you can easily check the filling rate of the chamber by looking from the outside without opening the interior of the vacuum cleaner. You can wash and clean the 2.5 liter dust bin whenever you need. With Class A energy-saving product, you can perform your sweeping operations with high level electricity saving. The machine with a cable length of 5 meters has a range of 8 meters. In this way it reaches every corner of the house and performs a perfect sweep. Its ergonomic design allows you to move the machine easily without getting stuck. The machine has a suction power of 750 watts. The Arnica Pika Et14410 bagless vacuum cleaner, with its pull-and-drop cable reel and washable ASF filter, offers ideal cleaning for your home. Inside the box of the machine there is a narrow end hose, a seat cleaner, a curtain brush, an accessory holder, a warranty certificate and an Arnica Pika user manual . The purple color product offers an elegant design that pleases your eyes. Arnica Pika is a product from which you can obtain great efficiency thanks to its characteristics, its hose, its patented telescopic suction pipe and its grip length.
---
Advantages :
Thanks to the transparent dust container, the occupancy rate is visible from the outside without opening the lid.

Since the chamber is washed and cleaned, it offers convenient use.

Thanks to its low noise level of 71-80 Dba, it operates silently and does not disturb.

Thanks to its energy saving class A, it performs all scanning operations with a high level of electricity saving.

With 5 meters of cable length and 8 meters of reach, it offers an ergonomic design and cleans every point.

Different areas are cleaned conveniently with the narrow end hose, sofa cleaner, curtain brush, accessory holder.

Compared to other machines with the same features, its price seems to be more affordable.
Disadvantages:
---
When Arnica Pika vacuum cleaner reviews are rated in general, it is remarkable that it has been tried by many people and has a very high user rating. The most striking point in the interpretations of Arnica Pika is the very high pulling power. Most users rate this as a positive quality and state that they are satisfied with the fact that it easily removes all dust and dirt. In the reviews of Arnica Pika Et14410, some users say that they are not satisfied with it sticking to carpets and lifting it, because it has very high pulling power and has no adjustment function. They also point out that this feature complicates their work and is inconvenient. Arnica Pika Et14410 user feedback on the sound of the machine is divided into two. Some users say it works very quietly, while others need it to be a bit quieter. In some reviews of Arnica Pika vacuum cleaners, it is stated that the pulling power of the product decreases over time. Majority of Arnica Pika users report that the price is affordable and they have successfully completed the cleansing process. When product reviews are compared with Arnica Pika Et14401 user reviews, it is understood that the only difference between them is the color. When we look at the overall result of Arnica Pika user reviews, we find that the product meets most people's needs to a sufficient level. Some users, on the other hand, are dissatisfied with the product, saying that it requires high traction, sound, decrease in power over time and high power.
Rate the product
---
1. Philips FC9331/07 Powerpro City Powercyclone 5 Bagless Vacuum Cleaner
---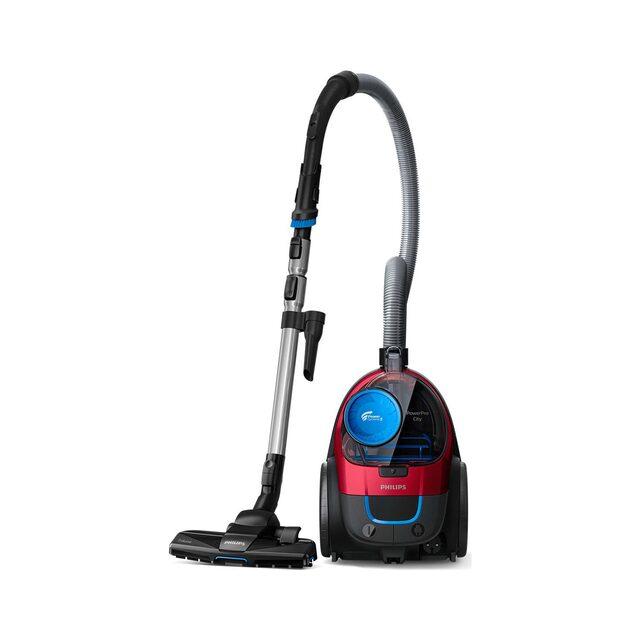 Click to get up to 10% off cart!
Philips PowerPro City delivers a high performance cleaning experience with PowerCyclone and TriActive nozzle technology. The TriActive nozzle performs 3 cleaning movements at a time. You can easily empty the dust bin, which is carefully designed not to scatter dust, with just one hand. You can easily clean furniture and upholstery with the dust brush placed on the handle. ActiveLock attachments make it easy to attach and detach different heads and accessories.
Rate the product
2. Grundig VCC 7870 Bagless Vacuum Cleaner with HEPA Filter
---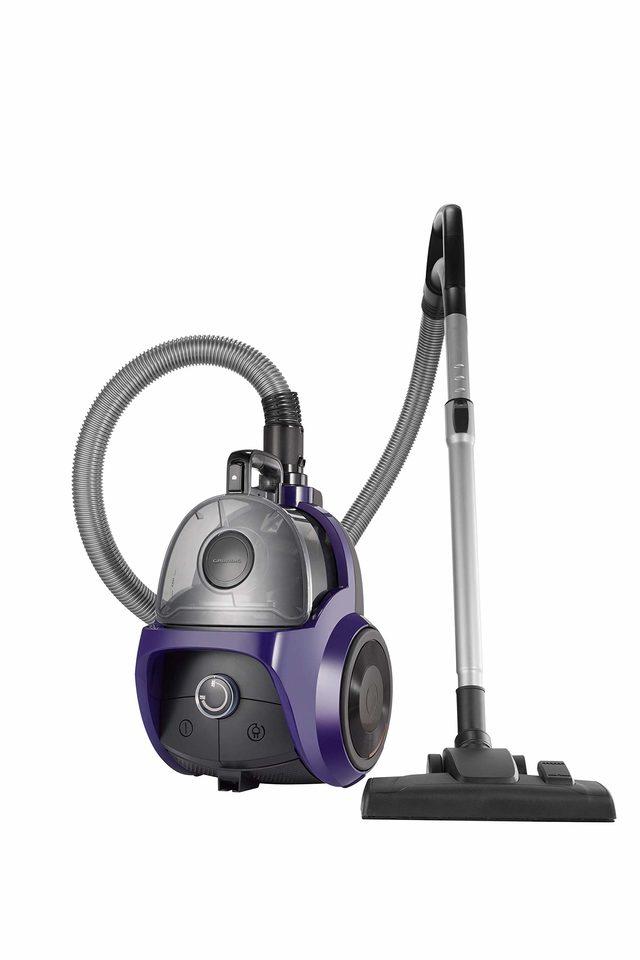 Attracting attention with its 750 watts of power and powerful performance equivalent to 2300 watts, Grundig VCC 7870 delivers high dusting performance on hard floors and difficult surfaces, and easily collects dust from deep within carpets. It offers high quality cleaning by trapping 99.98% of the dust collected with the HEPA 13 filter. It has a 2.7 liter dust container and thanks to the dust container indicator, the cleaning time change of the bag is easily predictable.
Rate the product
3. Samsung VC07R302MVP Dust Bagless Vacuum Cleaner
---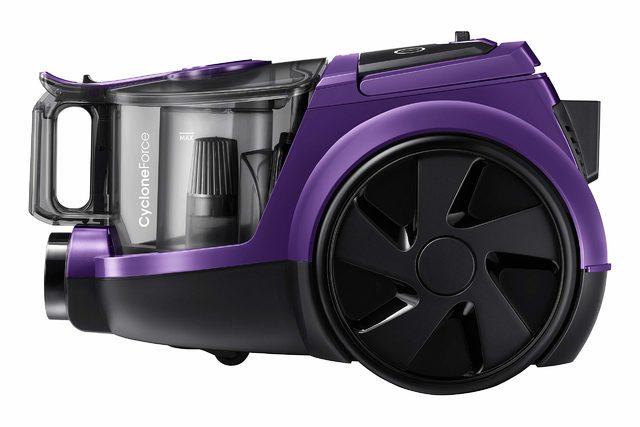 The Samsung Bagless Vacuum's CycloneForce system sucks dust and dirt from the air and traps it in its outer chamber. It provides strong suction power by creating high-powered centrifugal force. The 2.5 liter dust container can be easily removed and opened with a simple push. Thanks to its 5-level filtration system, it captures and cleans even the finest dust. The 2 dust bin filters can be easily washed with water.
Rate the product
4. Phantom Tr 8600 Dust Trap Bagless Multi-Cyclone Vacuum
---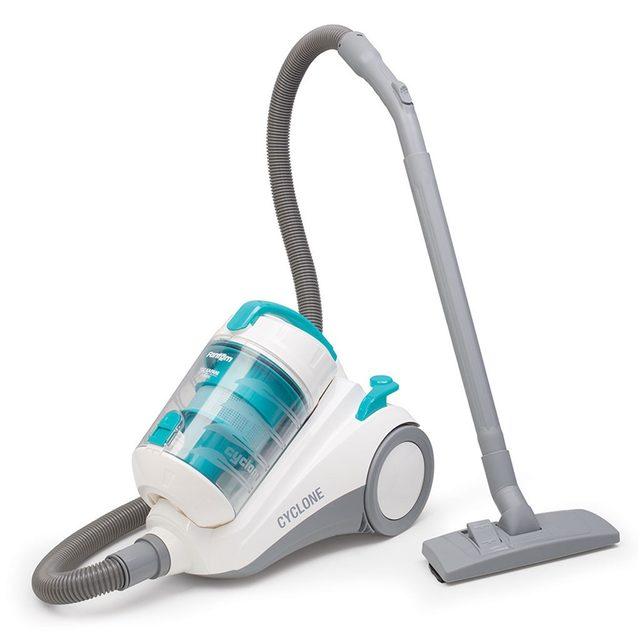 Another bagless vacuum is the Phantom TR8600. The machine allows easy cleaning of the ambient air thanks to its Multi-Cyclone technology. You can experience long-term cleaning with its 4.5 liter tank. The various devices it has, on the other hand, ensure superior cleaning of all corners of homes and workplaces. 360 degree rotating front wheels and pipe provide convenient experience.
Rate the product
5. Electrolux Pure C9 PC91-4RRT Bagless Vacuum Cleaner
---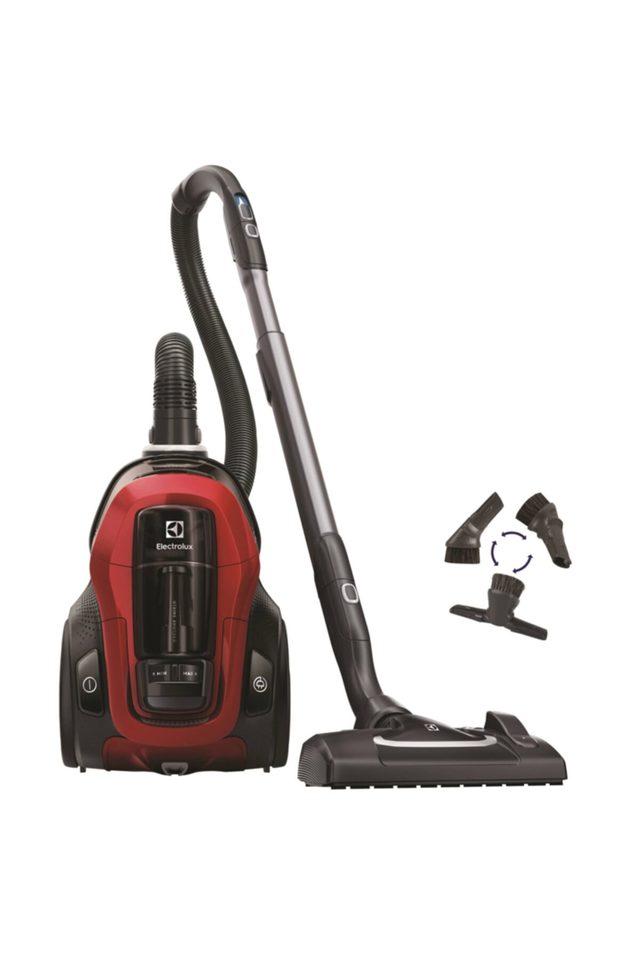 Click here to become a Prime member and enjoy free shipping and more!
Electrolux Pure C9 7-stage filtration system; It provides advanced micro dust filtration and clean air release. With the PureFlowSilent system, the vacuum cleaner operates very quietly with a noise level of 72 Dba at the highest power level. The 3D filter, on the other hand, offers superior performance with minimal loss of suction. The filter does not need to be changed and you can wash it and use it for a lifetime. The waste disposal system is very easy and simple to use.
Rate the product
6. Arnica Tesla Premium Pink 750w Dust Bagless Vacuum Cleaner
---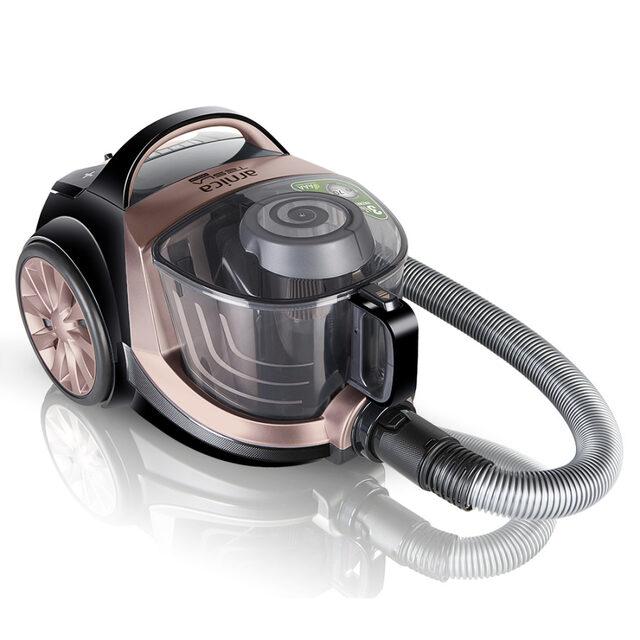 Tesla Premium Rose, another bagless vacuum cleaner from the Arnica brand, is a model that allows effortless and efficient cleaning. The transparent 3 liter dust container closes automatically when the machine is running. At the same time, it ensures completely sterile cleaning thanks to the Hepa 13 filter. The model with higher suction power uses Cylone Max technology and works very quietly with a noise level of 70 dba.
Rate the product
We hope you will like the products we recommend. If you choose to shop from this content, Mynet may earn revenue/commissions from the links. Mynet is not responsible for any problems caused by sellers after purchase.
CLICK TO RETURN TO THE HOME PAGE
Vacuum cleaners for perfect and comfortable cleaning

They had regrouped because the lesson was empty! Screams were heard from the house… The sequel is terrible

"Our offer is ahead in all the polls…"