class="medianet-inline-adv">
Beşiktaş and Kasımpaşa faced each other in Week 34 of Super League Spor Toto. In the match played at Vodafone Park, the team that left the field with a win became Kasımpaşa with a clear score of 3-0.
Jackson Muleka and Ben Ouanes at 45+1 scored the goals that brought victory to the visiting team in the 28th and 82nd minutes. The home side, on the other hand, failed to score despite numerous goal positions throughout the match.
After this result, Kasımpaşa had 6 wins in the last 7 games and took their score to 47. Host Beşiktaş, on the other hand, were beaten for the first time under their new coach Valerien Ismael and had 51 points .
class="medianet-inline-adv">
HOW WAS THE GOALS?
at the 28th minute Kasımpaşa used the left wing corner passing. In the middle of Doğucan's left wing in the penalty area, Spajic fired the ball from close range with his head. muleka sent the ball into the net. 0-1
45+1. per minute Ben Ouanes, who met the ball sent by Hadergjonaj from his half of the field towards the back of the defense, on the arc of the penalty area, and the ball met the net above Ersin. 0-2
82nd minute Starting with the ball lost by Umut Meraş on the left, Hajradinovic quickly sent the ball into the penalty area. Meet the round leather behind the defense muleka brought the ball into the net with a smooth kick: 0-3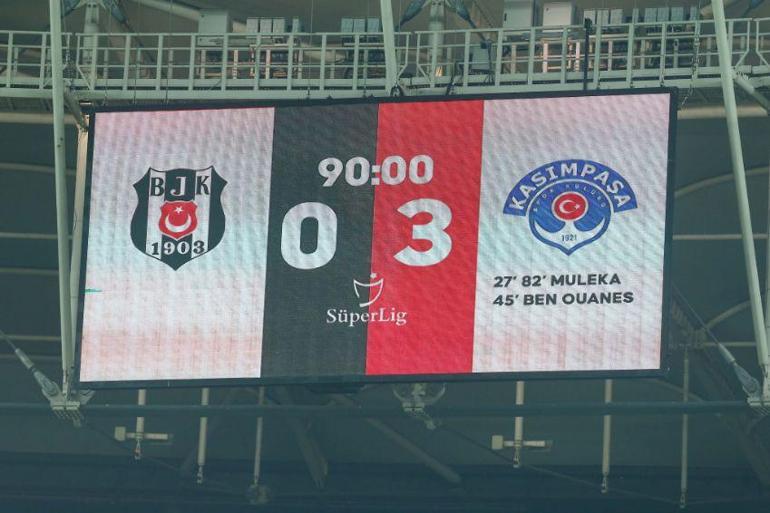 JACKSON MULEKA SERIES LINKS
Jackson Muleka, who came to Kasımpaşa on loan at halftime, has already managed to become one of the most effective attacking players in the Super League thanks to his performances.
According to data from Opta; The 22-year-old striker has scored the most goals in the first 10 Super League games since the 2014/15 season (10 goals and 3 assists). Muleka also became the second player to score two away goals against Beşiktaş this season, after Mame Thiam (Kayserispor).
class="medianet-inline-adv">
14 GOLDE LIVE EFFECT
Jackson Muleka, who scored 11 goals in 10 Super League games at Kasımpaşa, where he came at half time, also scored 3 goals for his teammates. So, in his 10 game career at Kasimpasa, he had a direct impact on 14 goals.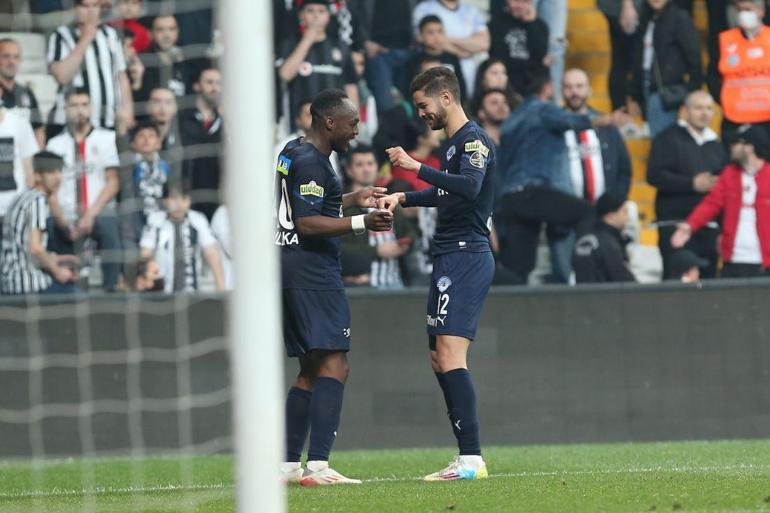 GOALS PER HOUR
Successfully scoring a goal every 64 minutes at Kasımpaşa, Muleka gained new momentum in this area and became one of the important candidates for the top scorer. The Congolese Democratic striker is 4 goals behind top Ayoub Al Kaabi with 11 goals.
Jackson Muleka's performance against Beşiktaş

Goal: 2
Shot: 3/3
RCS Ball Encounter: 5
Duel won: 12
Good pass: 7
Foul imposed: 7
class="medianet-inline-adv">
Jackson Muleka's Super League Scoreboard
Aytemiz Alanyaspor (1 goal, 1 assist)
Fenerbahce (1 goal)
Göztepe (2 goals, 1 assist)
Oznur Kablo Malatyaspor (1 goal)
Gaziantep FK (1 goal)
VavaCars Fatih Karagumruk (1 goal)
Adana Demirspor (2 goals/1 assist)
Besiktas (2 goals)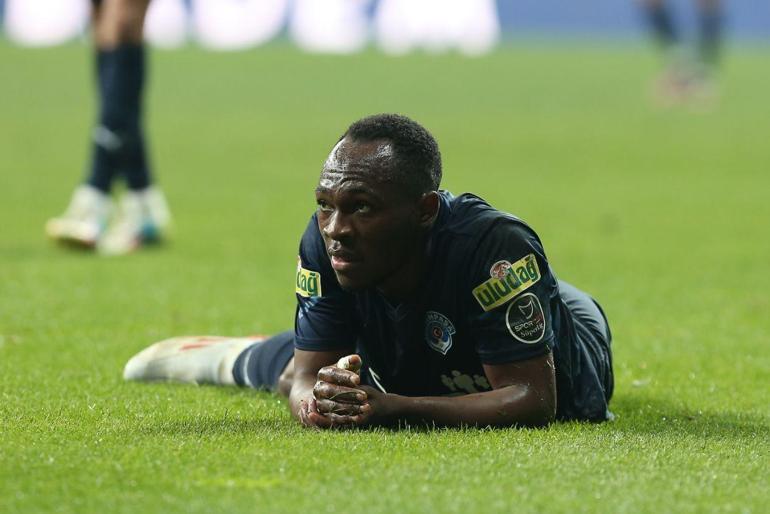 IS THERE AN OPTION TO PURCHASE?
Coming back with a 3-0 win over Beşiktaş in the 34th week of the Spor Toto Super League, coach Sami Uğurlu made statements regarding Muleka's contract details during the press conference held after the game.
Sami Uğurlu, in a statement on the future of Jackson Muleka, who they added to the squad on loan during half-time, said the striker had an option to buy and they absolutely wanted him. keep on the team.
class="medianet-inline-adv">
I know Muleka has a call option. We really want you to stay. An important name for us. It will be a very serious plus if he continues with us. However, we should not consider our team only as Muleka. If you had seen Muleka in another team at the start of the season, his value might not have been revealed so much. Before the arrival of Muleka, this team had 1 draw and 5 wins in 6 games. In fact, when you look at it that way, you see how important it is to be a team. But with the players we made 5 out of 5, the team had 2 wins in 17 games before. It's too early to speak for me next season. We have 4 games ahead of us. Today there is a Kasımpaşa that guarantees staying in the league, but we didn't focus on that. We prepare every week for a very serious match and we get rewards, and we want to go like this until the end. The transfer issue will be discussed later, I think you are too early right now.
Sami Ugurlu
3 MILLION EURO CLAIM OPTION

It is specified that Jackson Muleka has a purchase option of 3 million euros in his contract.
SERKAN RECÇBER ANNOUNCED ON TV IN 2019
Kasımpaşa Club CEO Serkan Reçber praised Jackson Muleka when he was a commentator on TRT screens in 2019. Recber, in his analysis of the talented actor 3 years ago, said: "Let's give 300 to 500,000 euros more, let's go. I bet they won't regret it." he said.
Belgian teams want Jackson Muleka, who played in Mazembe, Congo. Let's give another 300-500 thousand euros, let's buy it. I bet they won't regret it.
Serkan Recber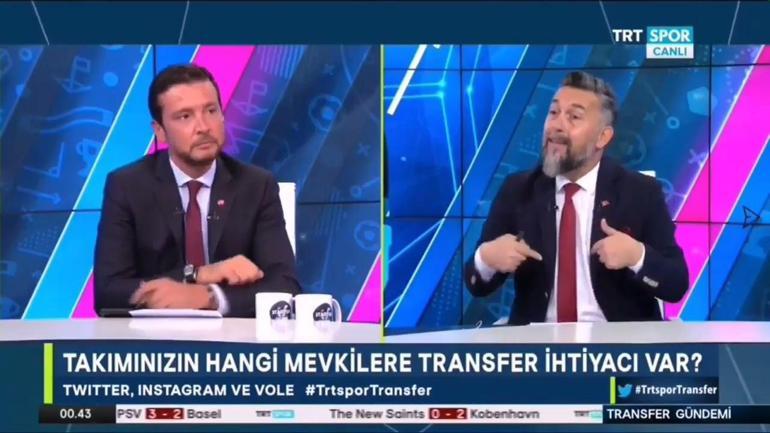 RENTED upon taking office
Club CEO Serkan Reçber played a major role in signing Jackson Muleka to Kasımpaşa. Serkan Reçber had spoken aloud for the first time about Muleka in the program he participated in at TRT Spor before taking up this position. Muleka, on the other hand, was still playing in the Democratic Congo league at that time. After Reçber's explanation, he was transferred to Standard de Liège. Recber, on the other hand, agreed with Jackson Muleka as soon as he took office at Kasımpaşa.
class="medianet-inline-adv">
THINGS DID NOT GO WELL IN BELGIUM
Serkan Reçber, who said the Democratic Congo league is still subject to Belgium because of its "colonial" understanding and that the footballers here want Belgium, explained that a similar scenario will happen in Muleka.
Muleka, who started football at TP Mazembe in 2017, took his breath away at Standard de Liège in just 3 years. Liege paid the African team 2 million euros in the money of this period. This money was also quite an ambitious sum for TP Mazembe. But things did not go well in Belgium. the Congolese striker, who played 33 games for the Belgian team in his first year, 12 goals; After providing 2 assists, the technical team gave another half term. When he looked for his first performance in 6 months he was called up with the option to buy the club.
WHO IS JACKON MULEKA?
Jackson Muleka was born on October 4, 1999 in Lubumbashi, Democratic Congo. The 22-year-old striker's full name is Jackson Muleka Kyanvubu. Muleka, who can play as a striker, right winger and left winger, was loaned out to Kasımpaşa Sports Club in February 2022.