class="medianet-inline-adv">
President Recep Tayyip Erdoğan, accompanied by his wife Emine Erdoğan, came to Jeddah, Saudi Arabia, as part of a two-day visit, at the invitation of King Salman bin Abdulaziz Al Saud of Saudi Arabia. President Erdoğan was welcomed by King Abdulaziz of Saudi Arabia during an official ceremony at Al-Salam Palace.
After the national anthem and the national anthem of Saudi Arabia were played during the ceremony, President Erdoğan and King Abdulaziz visited the hall and chatted with the delegations. President Erdogan and King Abdulaziz went to dinner after their meeting.
President Erdoğan then met with Crown Prince Mohammed bin Salman of Saudi Arabia.
class="medianet-inline-adv">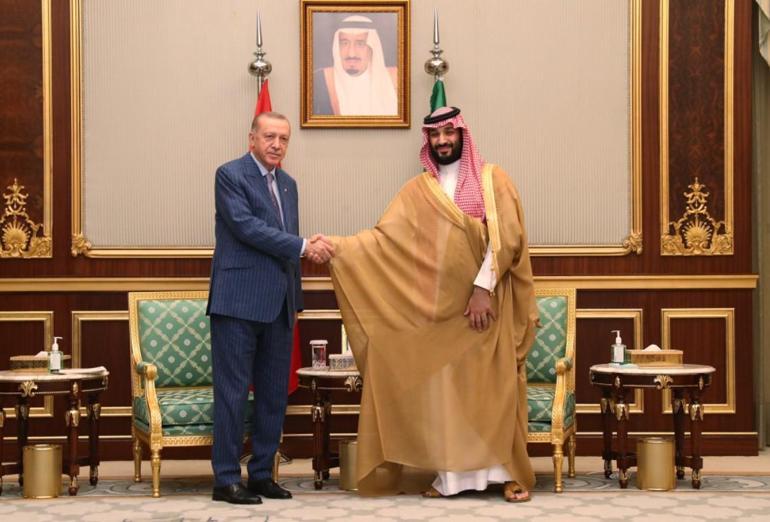 MESSAGES FROM ERDOĞAN ATTRACTIVE
After the meetings, President Erdoğan shared the following on his social media account:
* We made a visit to Saudi Arabia at the invitation of Hadimu'l Haremeyn. As two brother countries with historical, cultural and human ties, we strive to increase all kinds of political, military and economic relations between us and start a new era.
* We believe it is in our common interest to increase our cooperation with Saudi Arabia in areas such as health, energy, food security, agricultural technologies, defense industry and finance .
* We see that we have serious potential in renewable and clean energy technologies.
* We express at every opportunity that we attach as much importance to the stability and security of our brothers in the Gulf region as to our own stability and security.
* We emphasize that we are against all forms of terrorism and that we attach importance to cooperation with the countries of our region against terrorism.
* I believe that we will carry our relationship beyond the past in all areas.
class="medianet-inline-adv">
* Our journey in the blessed month of Ramadan, when the mercy, forgiveness and compassion of our Lord envelop our hearts, will open the doors to a new era with our friend and brother Saudi Arabia.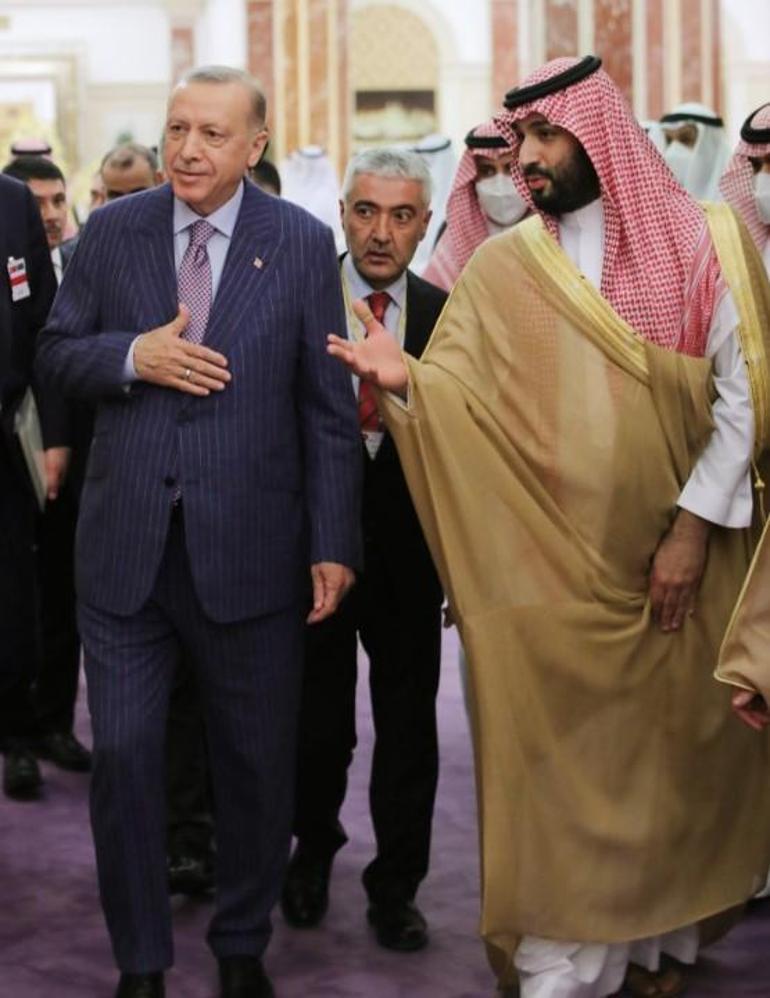 "WE WILL EXPECT TO START A NEW ERA"
President Recep Tayyip Erdoğan made statements regarding the agenda ahead of his visit to Saudi Arabia.
Wishing for the start of a new era in bilateral relations, Erdogan's statements were as follows:
Ramadan is also the month for strengthening the bonds of solidarity, friendship and brotherhood. With this understanding, as Turkey, we are making sincere efforts to ensure peace in our region, to solve problems through dialogue and diplomacy, and to end conflicts. My visit is a manifestation of our common will to start a new era as two brotherly countries with historical, cultural and human ties. About 40,000 of our citizens live in Saudi Arabia. He contributes to the Saudi economy with the companies he has created.
class="medianet-inline-adv">
We make such a visit by invitation. And we will strive to open a new era to the point of increasing all these political, military, economic and cultural relations between us.
Of course, Saudi Arabia also occupies a special position for Turkey in terms of trade, investments and large-scale projects that our contractors have been carrying out for many years. The total of projects undertaken by our contractors in Saudi Arabia over the past two decades has reached $24 billion. The complementary nature of our economies is one of the factors attracting Saudi investors to Turkey's dynamic investment environment.
class="medianet-inline-adv">
THERE IS A QUOTA FOR 37 THOUSAND 770 PEOPLE FOR HAC
I am happy that Hajj and Umrah are starting again this year. Turkey will have a quota of 37,770 people for the pilgrimage this year. There are no numbers for Umrah. Our Presidency of Religious Affairs carries out the necessary studies in close collaboration with the Saudi authorities.
During my visit, we will review all aspects of relations between Turkey and Saudi Arabia. I believe and see that it is in our common interest to increase our cooperation with Saudi Arabia in areas such as health, energy, food security, agricultural technologies, defense industry and finance. We see that we have serious potential, especially in renewable and clean energy technologies. Hopefully we will discuss these issues and evaluate them in detail. Regional and international developments will also be on our agenda. We express at every opportunity that we attach as much importance to the stability and security of our brothers in the Gulf region as to our own stability and security. Dialogue and cooperation are essential for the security and stability of our entire region at a time when threats are becoming more and more complex. In this context, I once again condemn the drone and missile attacks targeting Saudi Arabia."
class="medianet-inline-adv">
THIS VIDEO MAY BE INTERESTED