The population of Trabzon, which is preparing for the championship game, has tripled. As the city's hotels filled up, the extra flights were winding down as well.
Super League leaders Trabzonspor are set to declare their championship in public on Saturday if they earn 1 point from Antalyaspor.
Fans in burgundy blue, who wanted to witness this historic moment, started coming to the city from all over the world and from many provinces of Turkey.
For fans who flocked to the city decorated with burgundy blue flags, airlines have increased the average daily number of 15 flights to more than 40 as aircraft capacity increases.
More than 40 additional routes
Blue Bordeaux fans from all over the world and many cities in Turkey started coming to the city for the league match and celebrations of their team. For fans who flocked to the city decorated with burgundy blue flags, airlines have increased the average daily number of 15 flights to more than 40 with planes with increased capacities.
Fans, who have not found plane tickets despite additional flights, are buying tickets for Ordu-Giresun, Samsun and Erzurum airports, and coming to town by land. In Trabzon, where hotels reach 100% occupancy, restaurants overflow with iftars, and streets and streets are full, the first championships are celebrated on every corner. At the stadium with a capacity of 41 thousand 461, 12 thousand 824 tickets for sale between 500 and 5 thousand TL were sold.
Population tripled in Trabzon
Hotels are full, additional flights are launched
Stressing that there is activity beyond expectation in the city, Nihat Yılmaz, Board Member of Turkish Travel Agencies Association (TÜRSAB), said: "At the moment, Trabzon is preparing for the carnival. There is a huge crowd in Trabzon. Many people from Turkey and abroad are coming to Trabzon. Even now, the reservations are full. We expect the hotels are at full capacity on Saturday when the game is played. We have a vacation ahead of us. "We are in the time of tourism, there was already activity in the hotels. However, fans who had been waiting for the game for years, where it is believed the championship will be announced, have arrived in the city. Planes have started additional flights. Some citizens started looking for tickets to airports in surrounding provinces when they couldn't find tickets. There is also activity at airports in surrounding provinces. Only by air. A large crowd is coming, not only by land but also by land. he said.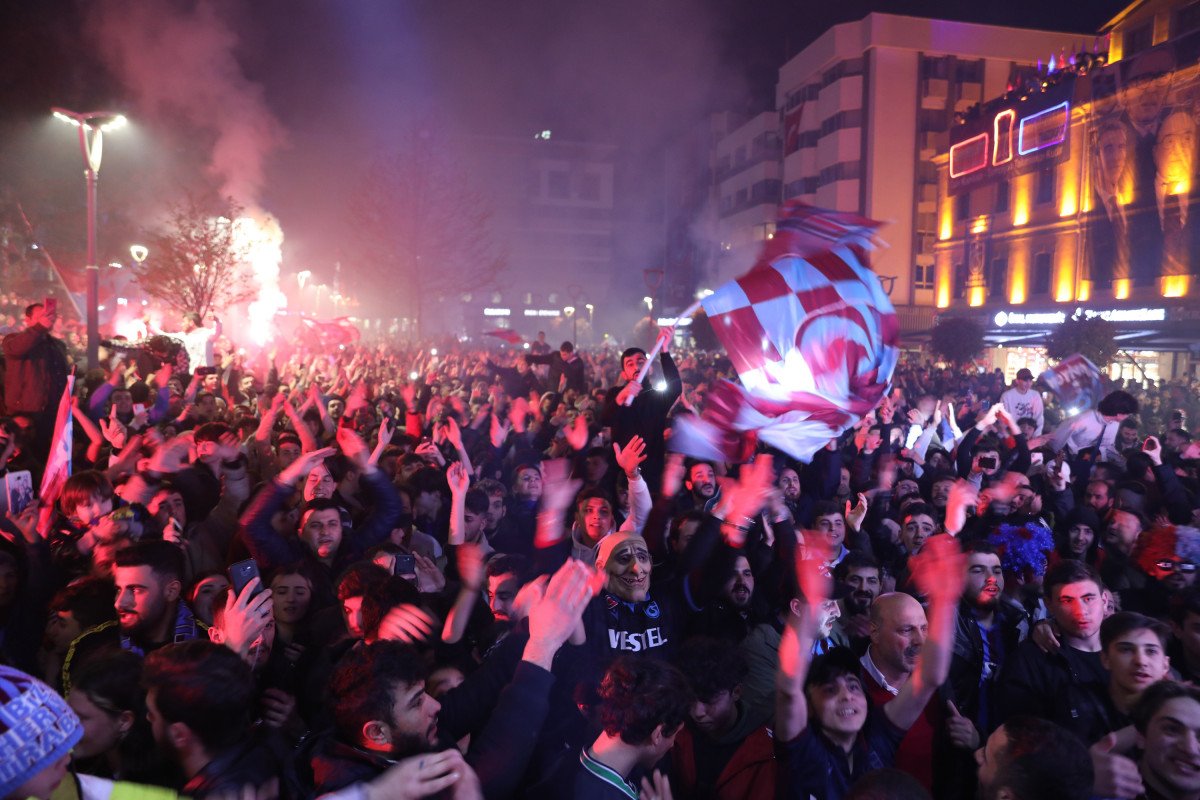 Unable to find tickets
Mustafa Uçar said all his overseas relatives came to Trabzon for the championship celebrations. "I live in Germany. I came to Trabzon for the game 2 months ago. But when the atmosphere was good, I stayed. I started with the Konya game. I didn't want to go to Germany after that day. Fortunately, my wife, son and daughters will play the league game on Friday night. He will come to Trabzon for the night. There are many people from Trabzon there. They also want to come for the game. But they did not find a ticket to Trabzon. All the planes are full. Some of our relatives could only find plane tickets to Samsun. From there they will come to Trabzon. Years later, the championship We will celebrate it. Everything is going very well. We are ready for the championship. We are very excited." mentioned.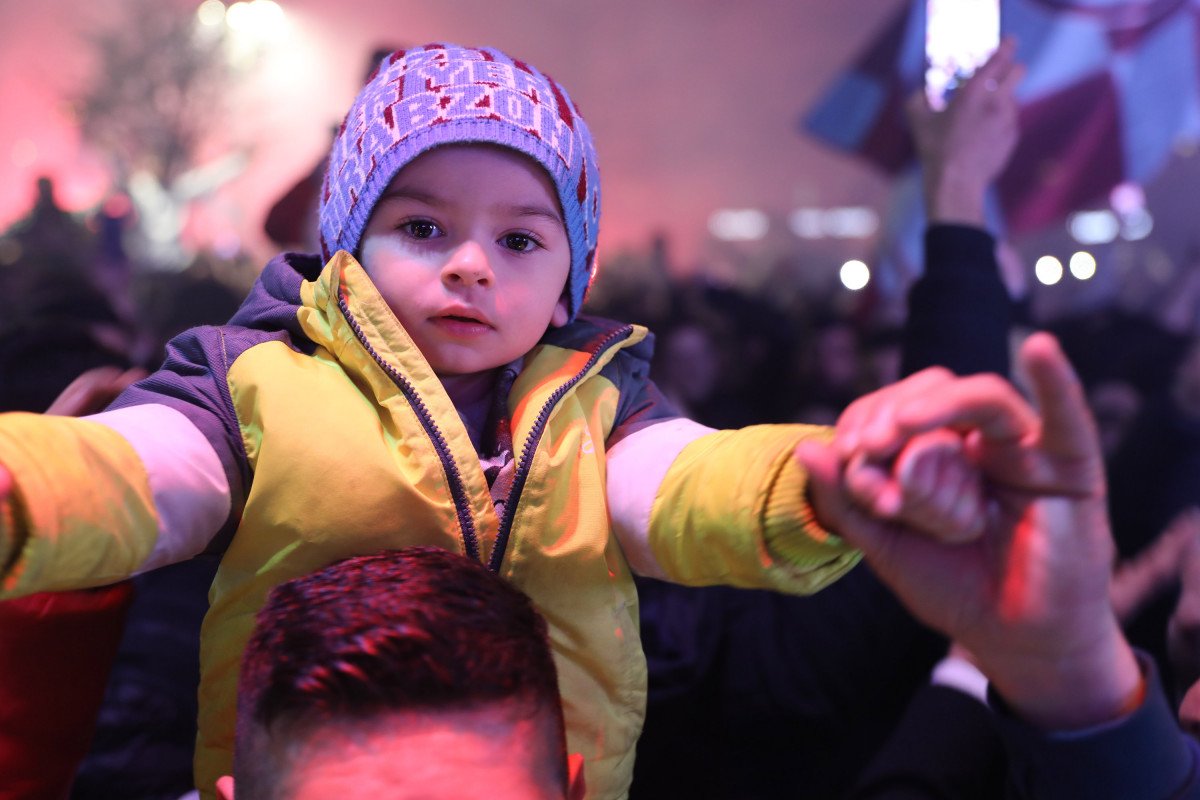 "The population has tripled"
Oğuz Şişman said that the population of Trabzon suddenly increased. "Right now the city is ready for the championship. We had already started hanging the flags a long time ago. Many people come to Trabzon from abroad. This game will be played after Eid. Now we are waiting for a double celebration. We are very excited and very proud. The population of the city has also been almost 3 in the past few days. "There are people who are not from Trabzon but come to town just to see these celebrations. We are waiting. There are only a few days left." he said.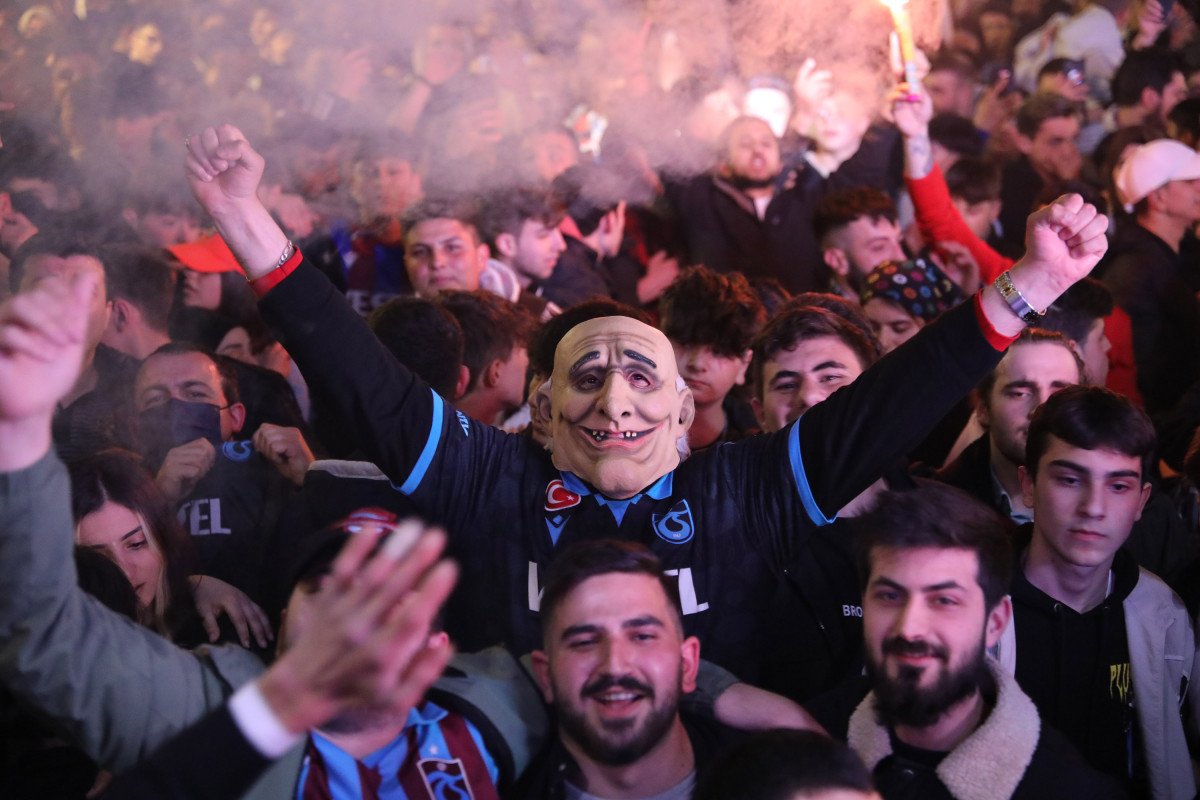 "The city will be reborn"
According to DHA News; Furkan Mani said the championship would be very good for the city. "This city is going through a situation it is not used to. This time, she got the result she had been waiting for for years. We have been waiting for years. We accumulated a lot of sadness and pain. be happy. We are very excited. This championship will be the beginning of happy days. With this championship. All the fans, the whole city will be reborn" mentioned.