One of the world's largest smartphone makers, vivo is the market leader in China, the world's largest mobile phone market. Expanding overseas in 2014, vivo reached over 400 million users in more than 60 countries and regions. It became one of the four best-selling phone brands in the world last year. Vivo, which has 7 production centers in China, South and Southeast Asia with an annual production capacity of around 200 million smartphones, entered the Turkish market in 2020. Vivo Turkey factory, which was set up in 2021 with a total investment of $20 million, has an annual production capacity of 5 million units. All Y-series devices sold in Turkey are produced in this factory.
In addition to its international production network, vivo has put its signature on many technologies widely used today, with the great importance it attaches to R&D and its 10 global R&D centers around the world. These include "smartphone-exclusive Hi-Fi-grade sound chip placement, pop-up pop-up camera, world's first in-screen fingerprint reader, world's finest smartphone recordings." So what does the V23 5G of this giant technology brand, which has recently been offered for sale in our country, promise us?
PREMIUM DESIGN WITH FIRST
vivo V23 5G has an ultra-thin bezel with a thickness of 7.39mm made of aerospace-grade aluminum and weighs only 179g. Although it is in the mid-range segment, its grip, grip comfort, quality of materials and flawless design add a premium air to the device. V23 5G, which has the first color-changing glass back surface design in Turkey with its model named "Sunshine", instantly changes color and adopts an all-new design when exposed to direct sunlight or direct sunlight. UV light sources. This feature, when combined with your creativity, turns your phone into an abstract work of art, while gradually changing its color, making it a living art display.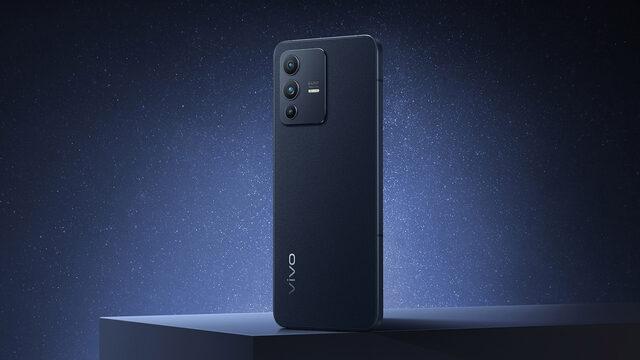 PHOTO STUDIO IN YOUR POCKET
V23 5G meets all the features needed for vlogging, social media sharing, photography enthusiasts and especially selfie enthusiasts. The device is equipped with a 50 MP wide-angle autofocus main camera and an 8 MP wide-angle dual front camera, the first in Turkey. While you can take perfect selfies with the front camera, you can fit all your friends in one frame with the wide-angle feature. No matter how dark the environment, the dual-color selfie projector allows for great selfies even in low light conditions. In addition, the front cameras with image stabilization technology offer excellent equipment for vlogging.
At the same time, the 64 MP rear camera is equipped with an f/1.89 aperture, which ensures very good light sensitivity. You can put the studio in your pocket with an 8MP super wide-angle camera with a 120-degree field of view and a 2MP macro camera accompanying the main camera. The AI-assisted rear camera assembly has many advanced features such as portrait mode, panorama, autofocus, portrait bokeh, macro shooting up to 4 centimeters, timer, wide angle up to at 120 degrees. With this advanced camera, you can easily take all kinds of photos.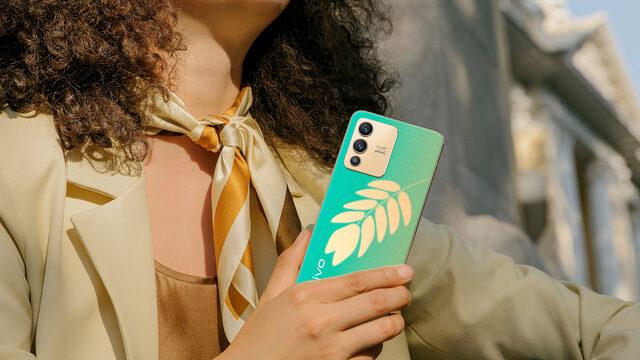 BETTER BATTERY PERFORMANCE
The V23 5G is ahead of its competitors with its hardware and battery performance. The device is powered by MediaTek's Dimensity 920 chipset. This octa-core chipset has 2.5 CPU frequencies. In addition to 12 GB of RAM, plus 4 GB of extended RAM technology, it can use the storage space as virtual RAM when needed. This feature, which is felt more in times that require intense performance like mobile games, takes your gaming pleasure to the next level. It also removes storage space troubles from your life with its huge 256GB internal memory. .
Like extended RAM, "Ultra Gaming Mode" is a feature that sets vivo apart from other devices. In addition to boosting game performance with Funtouch's exclusive "Ultra Game Mode", from taking screenshots while playing to streaming games using the webcam; A perfect gaming experience is offered with different options ranging from customizing and modifying the game sound to monitoring CPU control screen.
The V23 5G is also assertive in battery life. It also has a 44W fast charging feature with a 4200mAh battery. Not to mention, the V23 5G comes with a fast charging adapter in its box and saves you the adapter charge. The phone charges up to 68% in just 30 minutes and provides users with an uninterrupted experience throughout the day with its efficient battery consumption.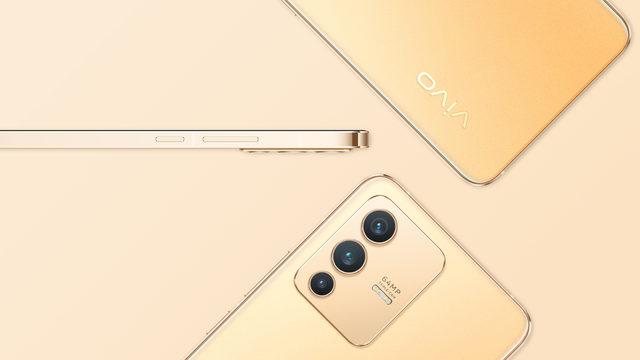 NICE SECURE SCREEN
When we look at the screen features, vivo V23 5G lets you watch your phone screen at any time of the day with its impressive screen resolution and 6.4 inch Full HD+ resolution AMOLED display , which has a screen brightness that can rival the glare of the sun. In addition to the 1080×2040 resolution, the screen has a 90Hz refresh rate with a smart switch between 60 and 90Hz. The V23 5G, which has facial recognition as well as a fingerprint reader at screen, provides a dual-layer firewall. Both features are quite fast and work very well.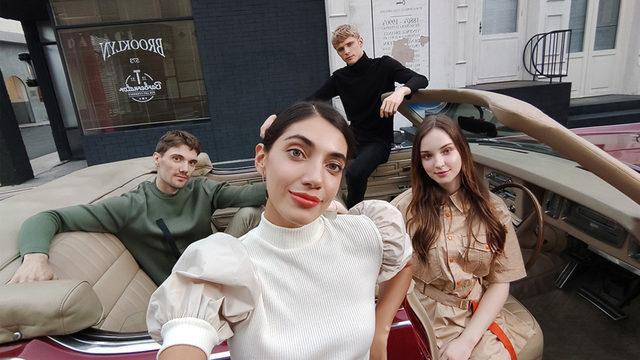 Vivo V23 5G, the strong symbol of style that meets consumers with "stardust sparkle" and "daylight" color options with a special color-changing glass surface for those who can't give up the classic, was launched with a recommended sale price of 13 thousand 999 TL.
To access the V23 5G website Click here.
We hope you will like the products we recommend. If you choose to shop from this content, Mynet may earn revenue/commissions from the links. Mynet is not responsible for any problems caused by sellers after purchase.
CLICK TO RETURN TO THE HOME PAGE

He killed them for the good of Twitter! Then he explained: From today…
The release of Mansur Yavaş was on the agenda! Özdağ's appeal to Akşener

Response to DEVA's exit from the "table of six"! "We did it first"