class="medianet-inline-adv">
Without mingling with the crowd of Istiklal…
Beyoglu, civilized Taylan
* It is possible to enjoy Beyoğlu without mingling with the crowds of Istiklal Street. I start my walk in Gümüşsuyu, a quiet area of ​​Beyoğlu, where birdsong can be heard most easily. I walk down Selime Hatun Mosque Street, where there are cats, chickens and olive trees on the stairs, and up Akyol Street to Cihangir. I take the Sadik Pasha Mansion, where the TV series "Girl in the Glass" was filmed, and I continue. The first stop is the Cihangir Mosque Garden, which offers one of the best views of the Bosphorus in Cihangir, giving the district its name…
* During my walk, I listen to the podcast 'From wood to concrete, from Mecidiye to Jetona' by Pınar Erkan, in which she conveys wonderful information from old Istanbul to the present day. Walking from Sesame Street to Firuzağa Square, Edi & Büdü's wall installation from Repair Club catches my eye. Then, on Akarsu Slope, we salute Uncle Osman, who dedicates his life to street animals. Leaving all those crowded cafes behind, I sit down at the historic Cihangir Bagel Bakery, whose fragrant smell overflows the streets, and order bagels (3.5 lira) and tea (5 lira).
* I stroll through the winding streets of Çukurcuma, looking at the antique shops lined up side by side. I sit down at Urban Cafe on Kartal Sokak for lunch. This is one of the many places where you can enjoy spring outdoors in the side streets of Beyoğlu. Be sure to try the pepperoni pizza (75 lira).
* I go down the stairs next to Galatasaray Hamam and walk towards Tomtom Kaptan Sokak, reminiscent of the streets of Europe. At the end of this street, we are greeted by the building built by the Parisian architect Pierre Léonard Laurecisque in 1844 with yellow gypsum stones brought from Malta. "Lois, Justice, Force", meaning law, justice and power, is written on the facade of the building, which served as the French surrender court during the Ottoman era.
*While you are here, you can take a break for tea (6 lira) or Turkish coffee (14 lira) at the craft workshop in the garden of the former French orphanage. Then you can complete your walking route in Beyoğlu by taking Doğan Apartments on one side and Galata Tower on the other.
class="medianet-inline-adv">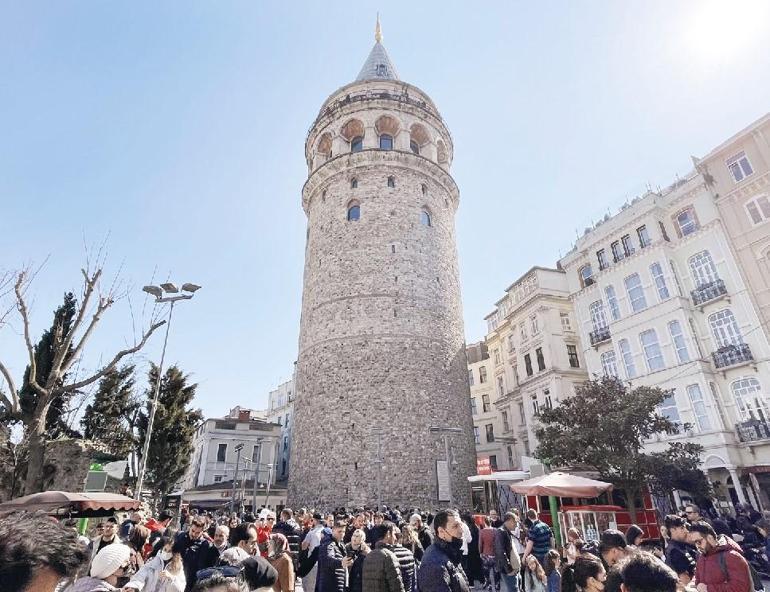 Entrance fee to Galata Tower is 100 TL.class="medianet-inline-adv">
'Open your window to the cool winds'
Bebek-Yenikoy, Meltem Firatli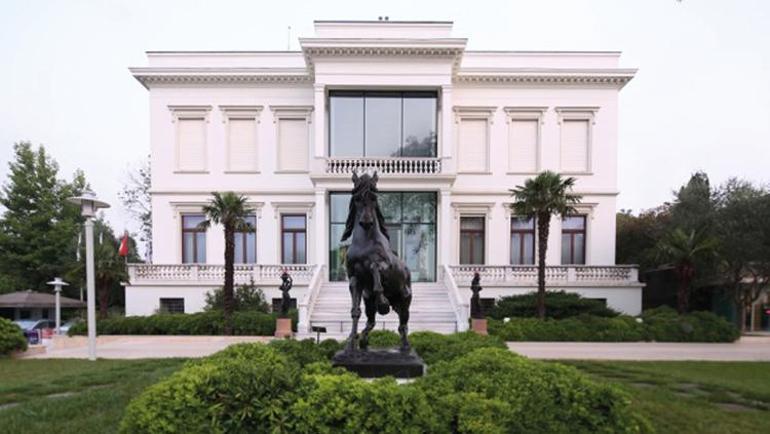 * My goal is to start from Bebek and go to Yeniköy from the coast. From Bebeköy, I go down to Bebek with a magnificent view of the Bosphorus. As you pass through the Kortel Grove, you're both saturated with greenery and don't notice how quickly time flies examining the startling structures.
* Smooth-e & More is my first stop on Bebek Yokusu. Their coffee and fancy sugar-free cookies are delicious. Looking at the creations in the small jewelry stores in Bebek may make your visit a little longer, but it's worth it.
* Aşiyan Cemetery is visible from the opposite side when walking towards the seaside. Ahmet Hamdi Tanpınar's line "Open your window to the cool winds" in my mind… I skip it because I still have some coffee in hand, but when I come to Rumelihisarı, it would be nice to have breakfast by the sea or less eat çibörek.
* When April comes, I head to Baltalimanı Japanese Garden to see the cherry blossoms. By the way, did you know that Baltalimanı Bone Hospital was once a palace? It even underwent a restoration a few years ago. Historical artifacts under the paintings have again been unearthed.
class="medianet-inline-adv">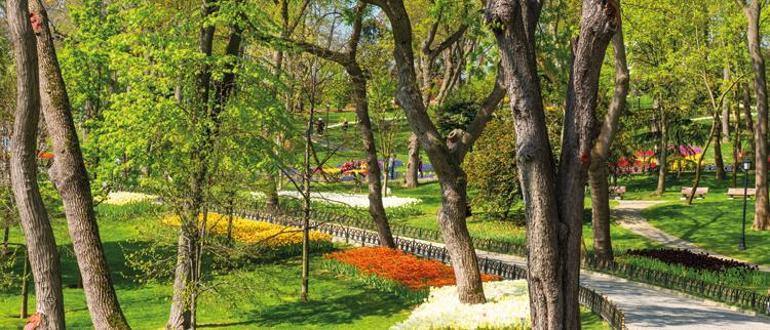 * In Boyacıköy, I enter a small alley. I continue my journey in the past by examining the old residences with admiration. While here I am enjoying the greenery of Emirgan Grove. Then I stop at the Sakıp Sabancı Museum. The exhibition "Prince Abdulmecid Efendi and calligraphy" will continue until the end of June.
* Then I take the bus and go to Yeniköy. I'm very hungry. I sit down at Emek Mantı Evi and order my dumplings. Besides that, I drink a coffee in Apartıman and relieve all my fatigue. I am delighted, I recommend…
The calm shore of the Bosphorus
Tarabya-Sariyer, Melis Çalapkulu
* Perhaps one of the best places to start the day in Istanbul is Tarabya. It is a quieter area compared to other parts of the Bosphorus. In the years I lived here, I used to celebrate the arrival of spring by getting up in the morning and walking towards the beach, looking out to sea. I start my tour with the same enthusiasm.
* I used to have two options for breakfast on the beach. One is the READ Cafe at the Grand Tarabya Hotel. It was closed during the pandemic, I learned that it will reopen in June. The other is the historic Kireçburnu bakery, and I'm heading there. Their hot rolls are legendary. I also have a cup of tea on the side and I have breakfast.
class="medianet-inline-adv">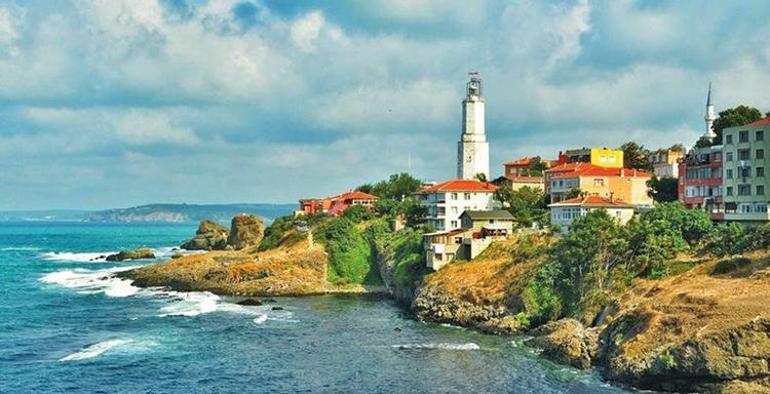 * On the coastal road stretching from Tarabya to Sarıyer, there are many cafes with sea view, where you can sit and drink coffee and tea. I don't know about you, but I can't wake up without my morning coffee. That's why I go to Ahi Evran cafe while walking by the sea and having my regular Turkish coffee. This place is ideal for having a coffee and leafing through your newspapers at the same time.
* I arrive in Sarıyer by walking from the beach in front of the Sadberk Hanım museum and the Vehbi Koç house. I can't come here and leave without eating Sarıyer pastry. A pastry, a tea…
* From this point on, my advice is; Crossing to Rumelifeneri, walk on the beach and spend a pleasant afternoon in one of the rows of fishermen. If you don't want to leave the coast, you can walk back and go to one of Istanbul's most decent restaurants, Kıyı.
class="medianet-inline-adv">
Outdoor fun paradise for children
Kemerburgaz Urban Forest, Gülay Barbaros Altan
* There are four urban forests in Istanbul. The largest of these is the July 15 Urban Forest of Kemerburgaz. Others are Atatürk's Urban Forest in Florya, Hacıosman Atatürk's Urban Forest in Sarıyer, and Yakuplu's Last Urban Forest in Beylikdüzü…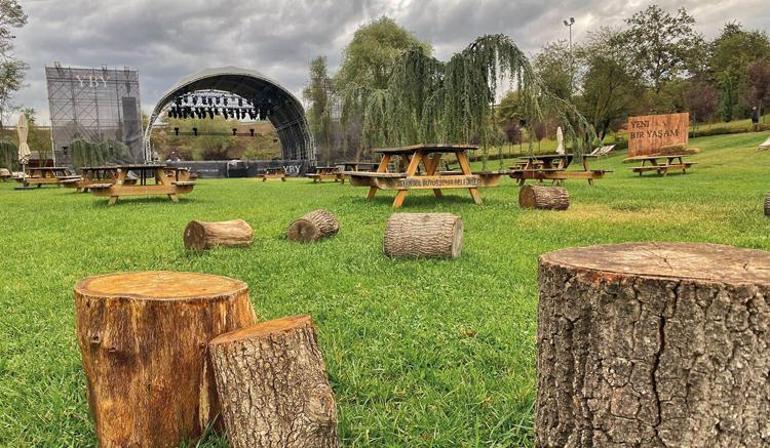 * The municipal forest of Kemerburgaz is connected with Eyüpsultan; Göktürk is located in the village of Pirinççi. It extends to the Alibeyköy dam lake and the walking paths go around the lake. You have to go early in the morning and leave in time before the end of the day because although there are car parks with a capacity of 1,000 vehicles, there is a serious traffic problem around closing time.
* The forest is full of activities that will attract children's attention. Adventure Park attracts children of all ages. There's a pony track, bumper boats, horse riders, and even a coin-operated game where I'm like, "What's he doing here?" A real paradise of outdoor entertainment for children… The plus is the track, which consists of several stages on ropes stretched between the trees and ends in a long zip line. This track has a height limit.
They also made a mini track for children under 1.45 cm. Unfortunately, the number of employees in the playgrounds is low, so it is good to keep an eye out.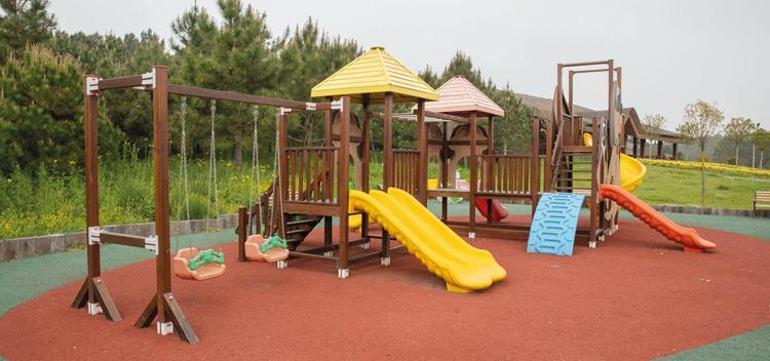 * Since you are traveling with children, you will spend hours here, but if you have the time, a panoramic terrace, a walking path, sparsely laid out picnic tables and grass as far as the eye can see await you. Better yet, the fire is never lit. There are two buffets for eating and drinking. You won't be hungry even if you don't take anything with you. Prices are reasonable, you can buy tea and coffee with a thermos.
It feels like we're on vacation
Yesilkoy-Yesilyurt, Melis Yilmaz
* In my opinion, Yeşilköy-Yeşilyurt line is one of the peaceful places in Istanbul. Once a seaside resort, it still gives you the feeling of being on vacation in calm times.
* You can start the day watching the sea among the peacocks at Röne Park. There are extensive breakfast services. If you want, you can buy breakfast, bagels and order tea only from here. My suggestion for simit is the bagel shop around the corner from Yeşilyurt International Hospital. Every day there…
* You can walk on the Yeşilköy-Yeşilyurt line from the beach. ISPARK offers bicycles for rent and scooters for rent per stage on the beach.
* One of the best places to have a coffee is the terrace of the Renaissance Polat Istanbul Hotel.
* While you are here, you cannot miss visiting Florya Atatürk Marine Mansion. You can reach the beach in half an hour on foot.
*Meanwhile, St. Stephen-Saint Stefanos Latin Catholic Church is also in Yeşilköy and is open to visitors.
* For lunch, Dilim Pizza's soufflé and casseroles in Yeşilyurt are wonderful. Caldera Mexican restaurant, famous for its tacos, is always full, so it's a good idea to call before you go. Yeşilyurt The North Shield Pub and Şefo Ravioli should not be missed.
* You can choose the famous Yeşilköy fishermen for dinner. There is a place for every budget. Cretan pasta from Ogün restaurant and shrimp salad from Yüksel Balık are my favorites.
* For dessert, try Roma Ice Cream, one of the oldest in the neighborhood. There are also vegan options.