Interior Minister Süleyman Soylu also followed the inspection work of drivers who left during the Eid al-Fitr holiday.
As the Islamic world experiences the joy of Eid al-Fitr, official holiday permits in Turkey are also active.
Hundreds of thousands of citizens who travel to the places where they wish to spend their holidays are inspected by the Ministry of the Interior during their journey and their safety is ensured.
Interior Minister Süleyman Soylu is also closely following the inspection work carried out for Bayram.
Minister Soylu warned citizens on the ground
Minister Soylu called on drivers leaving for the Ramadan holiday to wear their seatbelts and not to use mobile phones.
Süleyman Soylu attended the inspections in Kocaeli VIDEO
Assisted audits
Observing traffic flow on Istanbul TEM highway, Anatolian side E-5, Osmangazi bridge and highways exiting Istanbul by helicopter, Soylu participated in traffic control initiated across Turkey with the slogan "Have a Happy Holidays" at the enforcement point in Gebze.
Air and land control is carried out
Soylu, who received briefings from authorities and greeted security personnel, told reporters that there was a traffic jam due to citizens' holiday schedules. Stating that all relevant authorities and units were on alert for the implementation of measures taken for the comfort of citizens on the ground, as of 6:00 p.m. yesterday, Soylu noted that they have carried out all inspections at once since the air and from the ground.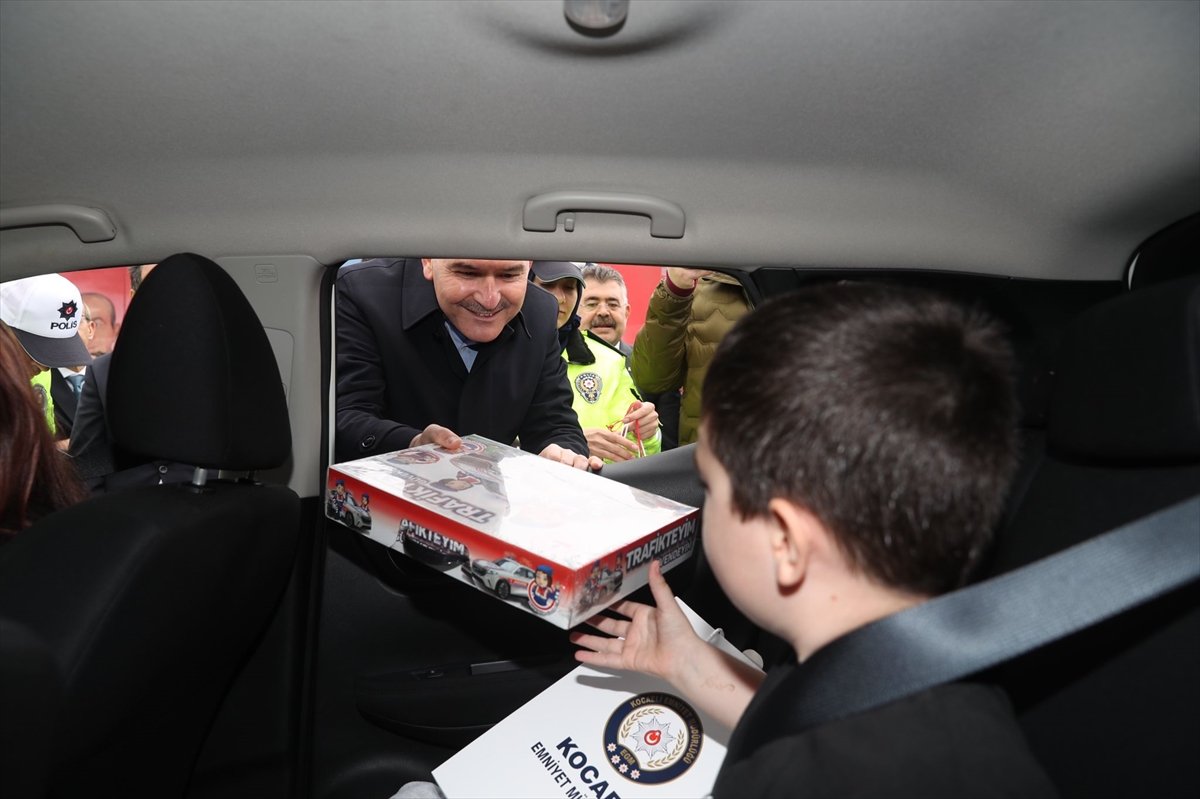 209,000 people and 10,000 teams in service
Minister Soylu, on the public holiday; Explaining that there is pre-holiday activity, they assess it in historical periods, starting from Wednesday or Saturday to Sunday returns, and said that 209,000 people and 10,000 teams will be in service during this period. .
Soylu said 42 police, gendarmes and civilian inspectors, who will inspect teams at various points across the country, will also make decisions that can guide the upcoming vacation.
Stressing that 793 staff members will carry out inspections on 1,586 buses regarding measures in public transport, Soylu said, "This year we are at a slightly lower level of traffic fatalities compared to last year. Very serious measures have been taken in the first 4 months of this year. Yesterday, today and tomorrow , messages were sent to the mobile phones of more than 50 million of our fellow citizens." he said.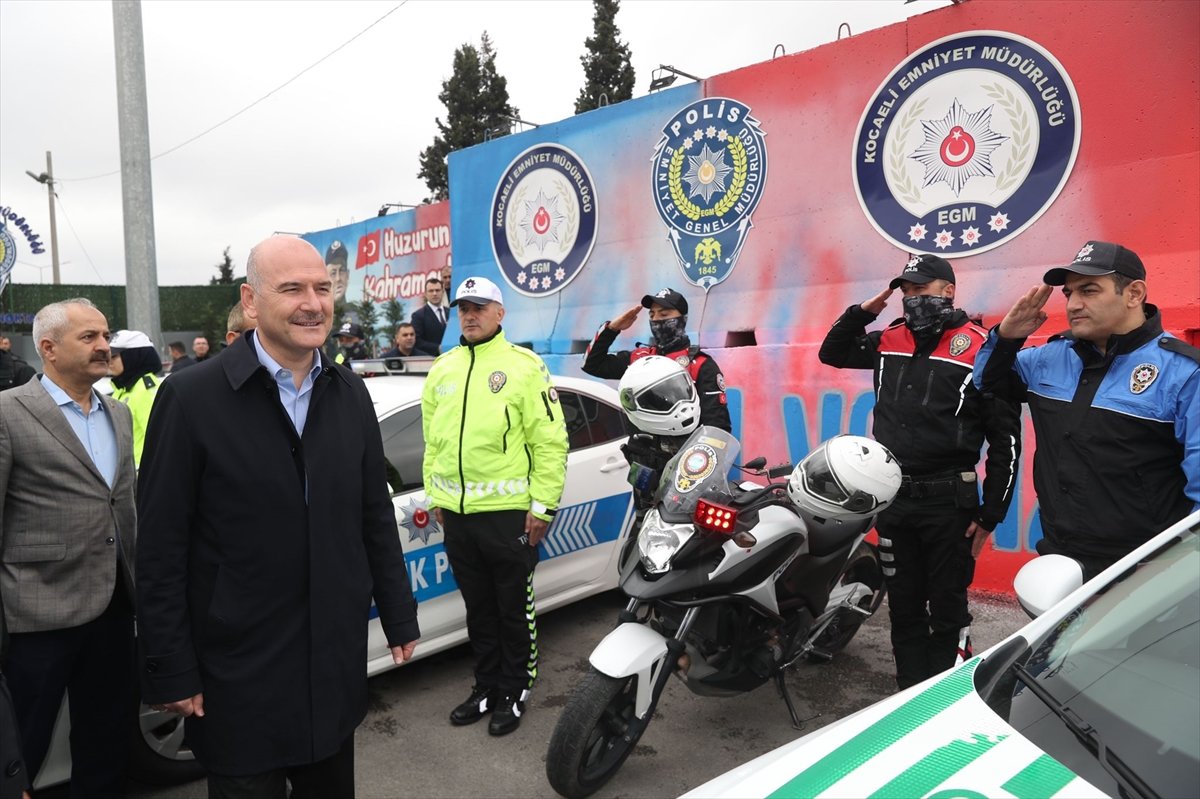 Warnings to drivers for safe travel from Soylu
Stressing the importance of obeying traffic rules, Soylu continued:
"Speed ​​limits must be observed absolutely. Second, the seat belt. The most important objective of our slogan "Have a seat belt with your Eid" is to wear the seat belt. Third, we ask you and even you We're begging here. Using your cell phone while driving distracts us. We see great disasters of that among families. "We see it among our fellow citizens who have to go on with their lives with a disability. We have one more warning, especially for our fellow citizens who will be leaving during the holidays. There may be traffic jams on the main roads during the outing. "I'm late, I'll be on time." "If we're in a rush like that, one of the areas with the most accidents are those that happen 2-3 hours before the destination. Resting 10 minutes every two hours won't save us much, it will save us a lot."
Minister Soylu stressed that newly laid-off citizens should drive more carefully due to the densities encountered at such times, and warned drivers due to ongoing rains in some areas.
Soylu also called on citizens traveling by bus to wear their seatbelts. "There have been a lot of bus accidents in the last 5 months compared to previous years, but thank God we can say that the number of fatalities is almost non-existent, very few. The reason is that almost all buses have seat belts, we have detected. We carry out inspections at the exits of bus stations and on the roads. We comply with this. We believe that this should be done." used the sentences.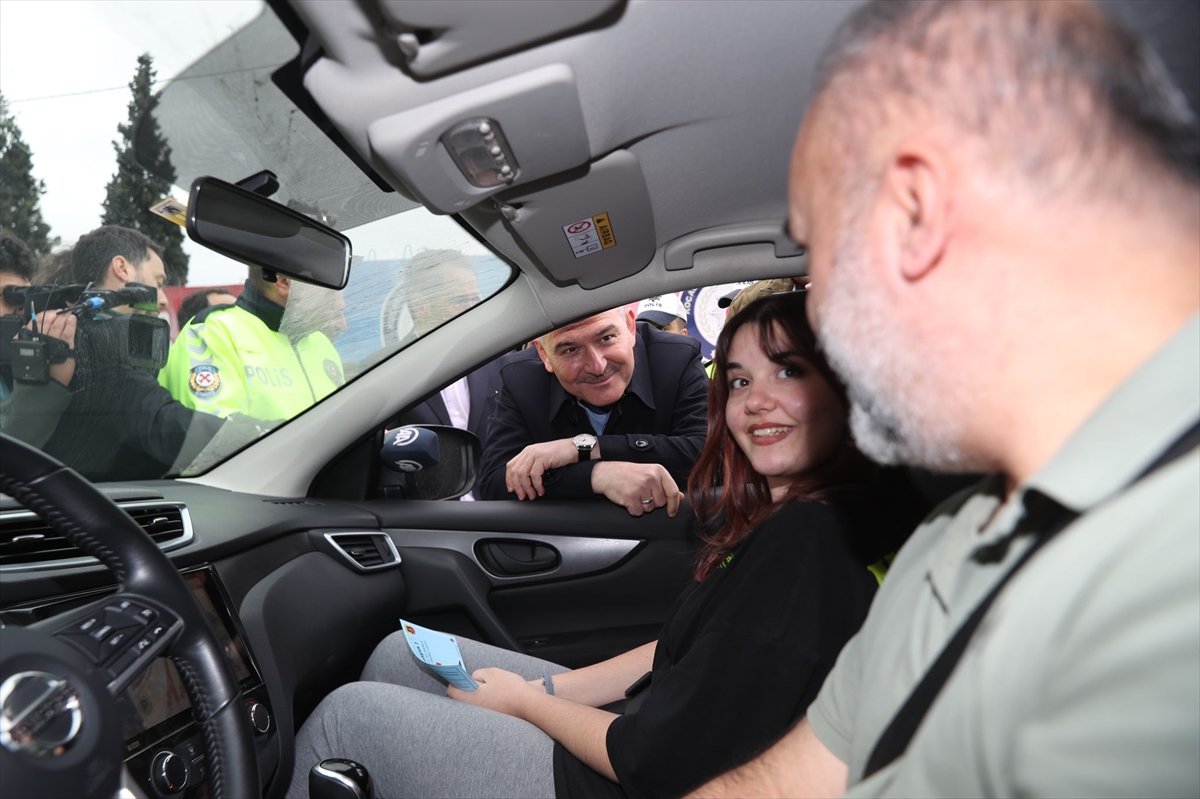 Traffic situation on the roads
Minister Soylu gave the following information on the traffic situation on the roads:
"There is not a huge density in the Afyon-Eskişehir direction. There is not as much density in the Kırıkkale direction as expected, it continues fluently. There is some density in the Black Sea Samsun , I think it may be because of today's match. The Mediterranean direction also seems normal. There is a bit of density in Istanbul's exits, but it is incomparable to the density of last year."
After his speech, Soylu chatted with drivers and passengers, who were arrested at the app, and presented various toys, red whistles and regrets to children.
Minister Soylu, who was pictured with the police, was accompanied by Kocaeli Governor Seddar Yavuz, AK Kocaeli Party MP Cemil Yaman, Provincial Police Chief Veysal Tipioğlu, Gendarmerie Commander provincial, Yavuz Selim Kapancı, Gebze district governor, Mustafa Güler, and Gebze mayor, Zinnur. Büyükgöz.
Minister Soylu paid condolence visit
After the request, Soylu paid a condolence visit to Darıca Mayor Muzaffer Bıyık, whose father passed away in Emek District of Darıca District.
Minister Soylu expressed his condolences to his family and loved ones.