Countless murders have been committed throughout history. While most of them have been solved, some have remained unsolved on dusty shelves. The existence of serial killers, who took great pleasure in dying in solved murders, was enough to surprise mankind. We have researched the true story of Ed Kemper in the Mindhunter series for you.
HIS CHILDHOOD TENDENCIES TOWARDS VIOLENCE
Edmund Emil Kemper III, by his full name, was born on December 18, 1948 in Burbank, the middle child of Edmund Emil Kemper II and Clarnell Elizabeth Kemper. Ever since Ed Kemper was born, he was big and tall for his peers. Kemper's parents had a rather appalling and unhappy marriage. Her father was a World War II veteran who worked on nuclear bomb testing in the Pacific. His parents did not speak during the day. This tension between the parents was also reflected in the children. Ed Kemper began to show a streak of violence due to childhood trauma.
He tortured his cat for the first time
At the age of 10, Ed Kemper buried his cat alive. Ed Kemper, who rescued the cat from its burial place after it died, this time cut off its head and hung it on a nail and put it on display for a while. When he was 13, he also killed the cat his family had just adopted. Her mother hid the cat in her closet until she found her body. He performed rituals in which his younger sister's dolls were decapitated. He liked to play games in which he had near-death experiences such as "gas chamber" and "electric chair".
KILLED HIS GREAT GREAT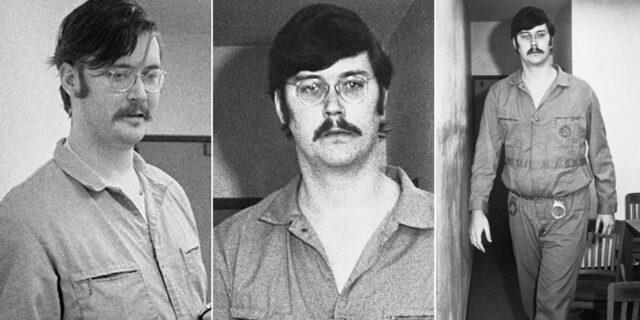 When she was 14, she ran away from home to live with her father. However, because his father married another woman, he sent him to live with his grandparents. Ed Kemper, who had a very intimate relationship with his grandfather, couldn't get along with his grandmother. Ed Kemper killed her with a shotgun found in his house a day after an argument with his grandmother. In this incident, which took place on August 27, 1967, Ed Kemper also killed his grandfather so he could not see his grandmother's body. He then surrendered to the police. Ed Kemper, who went unpunished because he was too young, was diagnosed with aranoid schizophrenia and admitted to a private inmate hospital. Here he took an IQ test and the result was quite surprising. Because the IQ of this young man who killed his grandparents was 145.
BUY WEAPONS OF KILLING
Ed Kemper, who was released at the age of 21 on the condition that he be supervised by his mother, continued to see a psychiatrist for some time. She managed to return to her normal life by saying what she wanted and pretending to show her healing. He applied to the police academy. However, his application was not accepted due to his height of 2.06 meters and the murders he had committed before. After saving enough money, he moved into his own house and got a job on the highways.
Ed Kemper bought a car and put in its trunk the objects he deemed necessary for the murder, such as shovels, knives, gloves. He wanted to hitchhike women in his car and commit the murders and perversions he desired. Kemper began killing hitchhiking women in 1972 and continued for 11 months.
RETURN TO HIS MOTHER
Ed Kemper, who returned to his mother in 1973 due to financial difficulties, brutally murdered her following an argument. After her mother fell asleep, she killed her by hitting her head with a pitchfork hammer and slitting her throat with a knife. He then cut off his mother's head and raped her. But Ed couldn't contain his ambition. He used his mother's head as a dartboard and cut his tongue and throat and threw them in the trash.
He invited his mother's best friend, Sara Taylor Hallett, 59, to dinner and a movie. Kemper killed him too and took his car and fled. After wandering around for a while, he went to the nearest phone booth and confessed that he had killed his mother and her friend.
Kemper was arrested and charged with eight first degree murders. Although he wanted the death penalty, this request was denied and he was sentenced to 7 life terms. Kemper is still alive and serving his sentence.
CLICK TO RETURN TO THE HOME PAGE

He was the oldest prisoner ever executed! His last words were goosebumps

The confession of sexuality was an event! "My strict rules in threesomes…"

It ended badly when he joked with a sex toy