The incident happened in Mecidiyeköy the other day. According to the information received, Mira Cihan Yalçınkaya, the car driver who was driving in Mecidiyeköy, was harassed by a group of young people driving in the side lane by spitting in her engine. The young woman, who could not remain indifferent to the "Harassment with Spit", reacted to the group in the car by cutting off her engine. After the reaction of the young woman, a person who got out of the vehicle stepped on Mira Cihan Yalçınkaya, insulted and threatened the motorist. These moments were reflected in the driver's engine camera, second by second.
"THEY TRIED TO STRESS"
Describing the harassment she suffered, Mira Cihan Yalçınkaya said, "The weather was a bit pleasant. I went through traffic with my motorcycle, I walked a little in Halıcıoğlu. When I returned to Mecidiyeköy, there was a group of young people in the car listening to loud music next to me. There was music in my ear, I didn't hear them. I noticed that they were constantly looking at me and talking and laughing at me. I did not care. They were harassing me but I couldn't understand what they were saying because I had music in my ears. That's why they thought I didn't care about them. Then they waited for me to approach them on my motorcycle and spit on my engine. The spindle came in front of the motor. And I yelled at them that they were rude, immoral. He first pointed his hand and said stop. Then they started to smash the car in front of me and tried to pin me between their car and the IETT bus. I didn't advance because I thought I was going to get stuck. I was driving in the middle of the lane, he beat me to it. I had to stop too, I couldn't move forward," he said.
"I BREAK YOUR HEAD, I KILL YOU"
Explaining the threats the person had made to him, Yalçınkaya said, "He got out of his car insultingly and walked towards me. He saw my call as immoral and said you can't curse me. I'm gonna kill you, pray you're a woman, He said I didn't do it on purpose, but he did it on purpose, looking me in the eye. If he did it unintentionally, we wouldn't be so nervous, we'd say the human condition. Then his friends came and tried to put him in the car. He kept threatening me on the way to the car. His friends put him in the car and when he drove away threatening me again, I got angry again. I said you harass people, you don't see there's an engine behind you. He got out of the car again. He came to me and kept threatening me pointing his hand, saying I will kill you, I will break your head. I was wearing a helmet and he brought his head towards me. From the camera angle, it was clear that there was a maximum of 10cm between us. Then he started insulting and swearing again. While his friends were leading him back to the car and calming him down, I took advantage of the traffic and started running straight between them. Because I thought he might do the same things in the future," he said.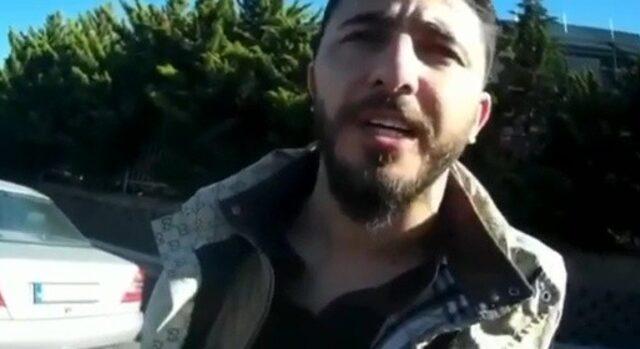 "TENSION OF FASTING"
Zahrettin Celik, one of the No Accident-Free Slaves team members who supported Mira Cihan Yalçınkaya, said, "We are an awareness project 'There is no accident-free slave'. For 20 years, we have worked with artistic and other activities to reduce these negligence and accidents. When we look at this event, it has two different structures, sociologically and psychologically. Situations like this happen because of a second of intolerance. We don't want to separate her as a driver. It's a bit marginalizing. That's why, especially when the driver is harassing the female driver, the slightest hand-arm gesture or loud movement reaches a different dimension in the woman's mind and she becomes more aroused at that moment. He can cause an accident because he is marginalized. When me and my team watch it constantly, we see that everything that happened was due to a second of intolerance. Psychologically, the other part can be stressed, I don't want to tie it to Ramadan right now, but a lot of people also experience the stress of fasting. In such cases, many problems arise when complaints are not filed. We are against such events. There may be loss of members, there may be candidates with disabilities, there may be deaths. Half my life has been spent in morgues. Friends, people I don't know, we don't know the lady either, but you don't need to know to support this event. We are definitely behind. It's a very lame move. In general, there should be tolerance on both sides," he said.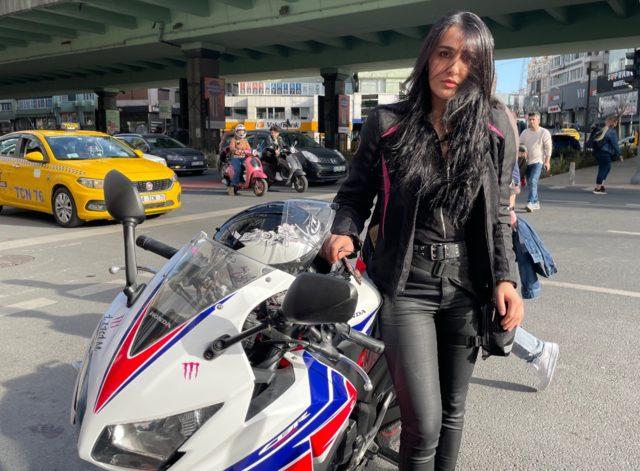 THESE MOMENTS ARE ON CAMERA
In the footage reflected on the driver's helmet camera, there is the aggressive behavior of the person who committed the assailant by spitting, getting out of the vehicle and walking towards the female driver and making threats.
(UAV)
CLICK TO RETURN TO THE HOME PAGE

Are the buses free or free during the holidays?

Minister Çavuşoğlu explained why he made a gray wolf sign

A devastating event in Düzce! He killed his wife, hurt his son, look where he fled