The eye and ear of the officer and the pensioner are in the news of the increase… According to the last minute news of the pensioners and the officers; The critical dates for salary increases for millions of civil servants and pensioners are January and July. In addition to the collective agreement signed every two years, civil servants and pensioners receive a difference according to inflation, while pensioners of SSK and Bağkur receive an increase according to inflation calculated over 6 months. So what happened in the stove? The salary of civil servants and pensioners has been increased according to the inflation that occurred during the last 6 months (July-December) of 2021, starting from January 1. An additional 2.5% increase was added to the January collective bargaining 5% increase for public servants and retired public servants, bringing the total increase to 30.95%.
FIGURES PER MONTH
The rate of increase for SSK and Bağkur pensioners was 25.46% according to inflation which occurred in 6 months. Also, the lowest SSK and Bağkur pension increased from 1,500 lira to 2,500 lira with an increase of 66.6%. Now the increase calculations for the month of July have started. The figures for the first three months (January-February-March) and inflation forecasts for April-May-June indicate that the increase in January will be higher. Monthly inflation, which was 11.1% in January, was 4.81% in February and 5.46% in March.
WHAT ARE THE FORECASTS?
According to Posta newspaper news; According to the figures for the first three months, cumulative inflation was 22.80%. The last negotiation for an officer's increase was concluded in 2021. In this context, civil servants and retirees will benefit from a conventional increase of 7% in July. The more inflation exceeds the 7.5% increase in January, the more it will be reflected in the salary as a difference. There was a 15.30% difference in price increase (22.80-7.5=15.30) for the first 3 months. Thus, the total increase is already 7+15.3%=22.30%. There are estimates of 5-7% for April inflation, which will be announced on Thursday, May 5 at 10:00 am (April inflation in Istanbul is 11.36%).
CAN FIND 30-35 PERCENT
As expected, if April inflation is 6%, inflation in the first 4 months will be 30%. In this case, the increase that civil servants and civil servants will receive will be increased to 29.5%. The Central Bank expects inflation to fall from May. If inflation decreases in May and June, but does not turn negative, civil servants, retired civil servants, SSK and Bağkur pensioners will have guaranteed a salary increase of at least 30%. In the event of a partial increase of 2 to 3% in May and June, inflation for the first 6 months will reach 35%. In this case, pensioners and civil servants will put a 35% increase in their pockets. If inflation exceeds the forecast in April, May and June, the rate of increase will increase.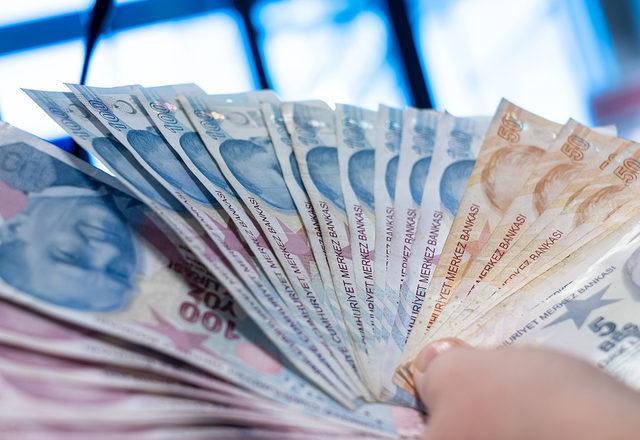 REFLECTION ON BASE SALARIES
According to the current figures announced in January-February-March (22.80%); The lowest SSK pension (before 2000) will increase from 3,000,293 lira to 4,000,43 lira, the lowest craftsman's pension in Bağkur will increase from 2,000,399 lira to 2,000,945 lira and the agricultural pensioner's salary from Lowest Bağkur will drop from 2 thousand 261 lira to 2 thousand 776 lira. The lowest civil servant's pension will increase from 4 thousand 176 lire to 5 thousand 228 lire with the difference in inflation, and the lowest salary of the civil servant will increase from 5 thousand 220 lire to 6 thousand 550 lire. In addition, the age of 65 will increase from 1,084 lira to 1,325 lira, according to current figures. From Thursday, these numbers will be higher.
HOW MANY CRY WILL BE THE LOWEST?
The minimum pension was increased from 1,500 lire to 2,500 lire in January. This salary should be increased to 2,000,750-3,000 lire. 800,000 people will benefit from the retirement scheme. The good news on this should be announced in the coming days. Another possibility is that a substantial increase could be made in July to protect the retiree's purchasing power against high inflation. In such a case, it is said that the total increase can be between 40 and 50%.
THE SECOND HOLIDAY JACKPOT IS IN JULY
On April 30, 2018, the government decided that pensioners, widows and orphans would receive a bonus of 1,000 lira each year before two religious holidays. Payments have continued uninterrupted since then. The bonus, which is additional income for around 13.5 million pensioners, widows and orphans, was increased at a rate close to inflation last year to 1,100 lira. Before the Ramadan holiday, bonuses were deposited into accounts. With the increase in July, the Eid al-Adha bonus will also be paid. Eid al-Adha is July 9. It is expected that the holiday bonus will be transferred to retiree accounts from July 4 to 8. These dates will be announced separately. It is on the agenda from time to time that the holiday bonus may be updated, but there is no decision on this yet.
CLICK TO RETURN TO THE HOME PAGE

8 severance opportunities 2 months before the increase!

AK Party EYT statement! "There could be a big problem"

Increase in fuel prices before the holidays!