The Philips OneBlade QP2510/11 hybrid trimmer and shaver, acclaimed for its functional design, helps you meet many of your needs with just one product. For example, if you want to shape your beard the way you want, you can grab that opportunity with the 2 different stubble combs in the machine. The device, which has different alternatives of use, is frequently mentioned for its quality. Bride; Let's take a detailed look at the features, pros and cons of the Philips OneBlade shaver, user reviews and alternative products.
---
---
Philips OneBlade QP2510/11 hybrid trimmer and shaver; A treatment designed to trim, shape and shave beards of all lengths. The double protection system consisting of a slider coating with rounded tips in OneBlade technology allows you to shave more easily and comfortably. The shaving technology has extremely fast knives that spin 200 times per second. This way you can achieve effective results even on longer hairs. The Philips OneBlade facial shaver comes with 2 shaving combs. You can use a 1mm comb for a late beard and a 3mm comb for intensive trimming. So you can cut according to the length of thatch you prefer. The dual-sided blade helps you see every hair you're cutting and get perfect lines in seconds. The machine, which adapts to the contours of the face, allows you to shave and trim hair effectively and comfortably on all parts of the face. Each blade has a lifespan of 4 months. In other words, it is recommended that you replace your blade every 4 months for optimal performance. When the blade is worn, the green usage indicator warns. The waterproof razor is suitable for both wet and dry use. You can easily use it in the sink or shower. Easy to clean "How to use Philips OneBlade?" If you ask, let's answer right away: You can use it with or without foam. There are also different alternatives of use, electric and rechargeable. It offers a wide range of motion with its cordless functionality. The shaver can be used continuously for 30 minutes. A full charge takes a total of 8 hours.
---
Advantages :
As it is light, it does not tire the wrist while shaving.

Suitable for 30 minutes of use, it provides a long-lasting shaving experience.

It provides comfort for both wet and dry use.

Easy removal of the head section allows for easy cleaning.

2 different combs, 1 mm and 3 mm in size, shape the beard as you wish.
Disadvantages:
As there is no hair storage chamber, small hairs are scattered.
---
When Philips OneBlade user reviews are looked at in general, the high satisfaction rate stands out. Most of those who have tried the razor were happy with the product and gave positive feedback. The most common comment from Philips OneBlade users is that it feels smooth as if caught with a razor blade. Some users even claim that it outperforms the razor. Of the positive comments, the machine does not irritate the skin. Users who had issues with irritation with the products they used before were very happy as they did not experience such a problem with the machine. Philips OneBlade reviews also include that its charge lasts a long time. Among the comments, it was stated that using Philips OneBlade is very ideal for those who have to shave every day. Those who are dissatisfied report that they do not shave their beards properly and that they splatter during shaving. There are those who are not satisfied with the product for these reasons, although very few. The difference between Philips OneBlade and Philips OneBlade Pro lies in the adjustment of the length and the duration of use of its combs. People looking for other comb alternatives can take a look at OneBlade Pro, which has 9 length settings. In addition, the usage time is 30 minutes longer, that is, there is a total usage time of 60 minutes. When Philips OneBlade Pro user reviews are examined, it can be seen that many people are quite happy with the product.
Rate the product
---
1. Remington F4 Electric Shaver
---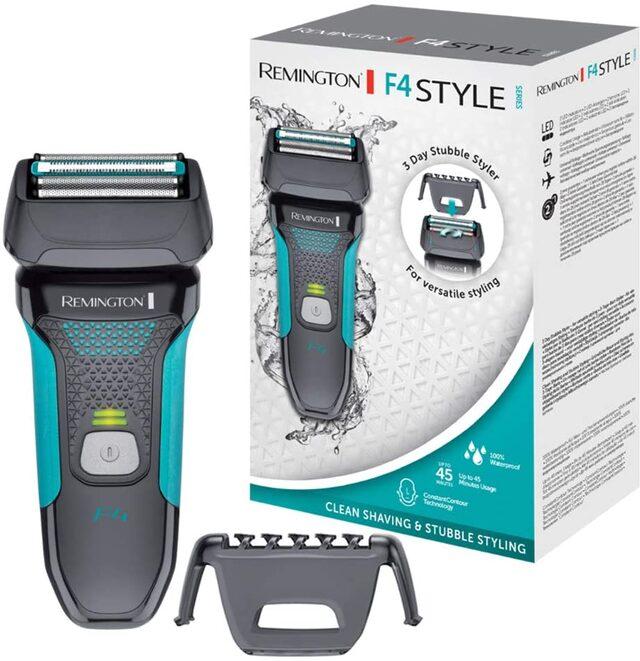 Click to get up to 10% off cart!
The Remington F4 Style Series gives you everything you need for a comfortable shave while maintaining a great looking beard in different lengths. An effortless close shave is possible with this device that does not irritate the skin! The device comes with a wide variety of additional styling features. There are also 3 daily stubble trimmers that you can use when you don't want a clean look. The product, easy to clean thanks to its waterproof function, works continuously for 45 minutes.
Rate the product
2. Philips MG3720/15 7 in 1 Grooming Kit
---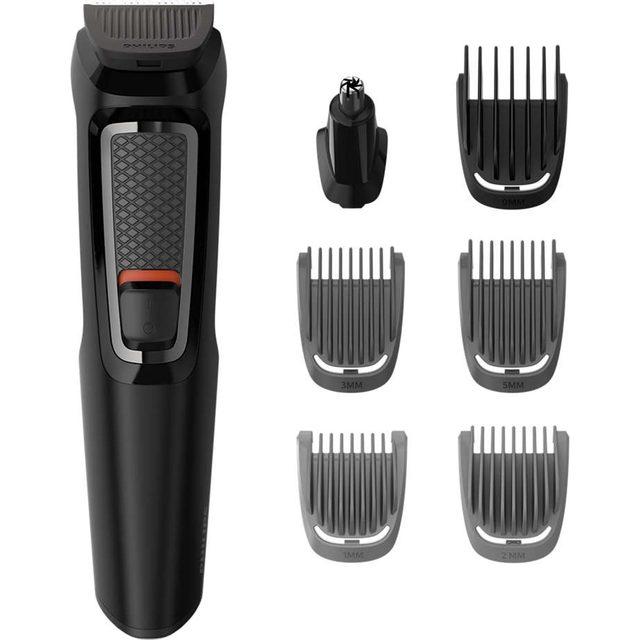 You can have the beard, mustache and hairstyle you want with the high-quality 7-head shaver from the Philips Multigroom series. All-in-one trimmer; easily trims, shapes and trims your beard. The product includes 4 beard combs, 1mm, 2mm, 3mm and 5mm, and 1 hair comb 9mm. You can use the device wirelessly for up to 60 minutes by charging it for 16 hours.
Rate the product
3. Powertec Professional Hair & Beard Shaver with Rechargeable Spare Battery
---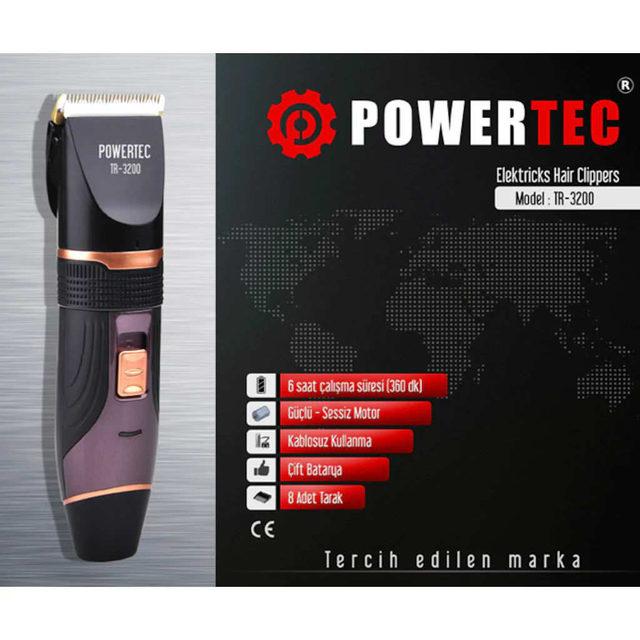 The Powertec Professional Hair & Beard Shaver with Rechargeable Spare Battery promises you the best shaving experience. It offers long-lasting use thanks to its backup battery. It can work for 6 hours non-stop, both wired and wireless. With 8 combs, you can shape and size your hair and beard however you want. Its high quality steel blades allow it to work at high performance for many years. In addition, the product also has a silent operation function.
Rate the product
4. Xiaomi S500 Wet/Dry Rechargeable Shaver
---
The Xiomi S500 shaver is a rechargeable product that will appeal to those who shave frequently on a daily basis. Thanks to its IPX7 waterproof certification, it is suitable for both dry and wet use with foam. You can shave an average of 20 times on a single charge because it has a 60-minute continuous working function. You can shave your face perfectly thanks to the 3-blade system that rotates 360 degrees. The LED screen makes it much easier for you to control the load.
Rate the product
5. Braun Series 3 300s Electric Shaver
---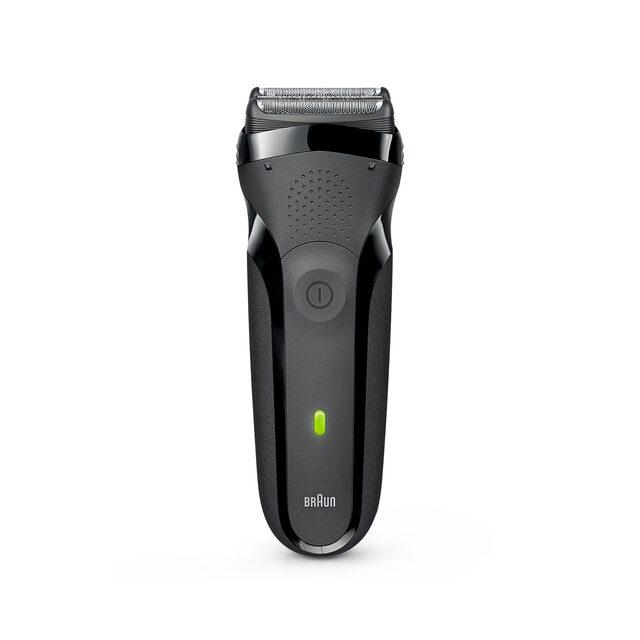 Click here to become a Prime member and enjoy free shipping and more!
Braun Series 3 300s shaver; It stands out as a resistant device against the beard and gentle on the skin. Three cutting elements that move independently of each other provide a smooth shaving experience by adapting to the contours of the face. The trimmer in the middle easily cuts even longer and difficult hairs. Thanks to its waterproof function, it allows easy cleaning and can be washed easily even under tap water.
Rate the product
6. Fakir Stubby Red-Black Beard Shaping Device
---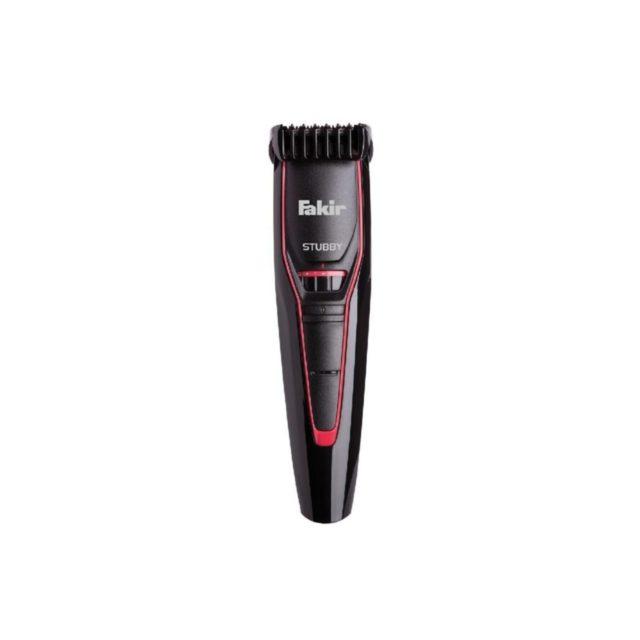 Fakir Stubby has been specially designed to shorten and shape your beard and mustache with 20 different cutting lengths. Its 45 degree angled stainless steel blades provide a cleaner, flawless cut. It can be used wirelessly for 35 minutes after fully charged. The device, which is suitable for both wet and dry use, prevents skin irritation with its ergonomic design.
Rate the product
We hope you will like the products we recommend. If you choose to shop from this content, Mynet may earn revenue/commissions from the links. Mynet is not responsible for any problems caused by sellers after purchase.
CLICK TO RETURN TO THE HOME PAGE

Simple and elegant full-featured laptop for your office work

He did a thousand somersaults to feel it! Images of the perverse pantyhose have appeared

New epidemic threat! Mysterious Disease Keeps Dying