One of the world's largest smartphone makers, vivo is the market leader in China, the world's largest mobile phone market. Vivo, which has more than 400 million users in more than 60 countries and regions, entered the Turkish market in 2020. The newest member of the V series family, V23 5G stands out for its design and features. camera performance, as well as the first ones it added to the mobile phone ecosystem in Turkey. The V23 5G positions itself as the upper mid-segment and makes many of the advanced features we see in upper-segment phones accessible in the mid-segment. The vivo Turkey factory, which was set up in 2021 with a total investment of $20 million, has an annual production capacity of 5 million units. All entry-level Y-series devices sold in Turkey are produced here.
We've looked at the V23 5G model that we've been using for a while, now let's look at some details.
VIVO V23 5G BOX CONTENTS
Unlike its competitors, the V23 5G model offered for sale by vivo in Turkey comes out of the box and meets all the needs of a smartphone user. Along with the phone, the box includes a 44W fast-charging adapter and compatible Type-C cable, a phone case, a wired headset with a 3.5mm output, and a conversion device to attach that headset to the phone. Headphones are among the products that many brands have released from their phone cases for several generations. vivo V23 5G provides consumers with headphones in the box that will meet their daily needs. In summary, it can easily be said that this is a very complete content box.
VIVO V23 5G DESIGN
One of the first highlights of the V23 5G is its design. Launched with two color alternatives, V23 5G offers color alternatives named "Sunshine" and "Stardust Sparkle". The phone has an ultra-thin 7.39mm bezel and weighs 179 grams. This design, called "Sunshine", which has the color changing function, which is a first in the phones on sale in Turkey, changes in a different color range from light blue to orange pink. Under the sun or under the influence of ultraviolet light, the glass surface on the back of the phone changes color and turns into a blue-green tone. The feature allows users to customize the back cover, albeit for a short time. This elegant design is accompanied by an anti-reflective fluorite glass. The outer frame of the phone is made of premium aircraft grade aluminum. The speaker output, USB Type-C charging port and Nano-SIM port are located at the bottom of the phone. The grip, design, and quality of materials make you feel like you're using a high-end phone.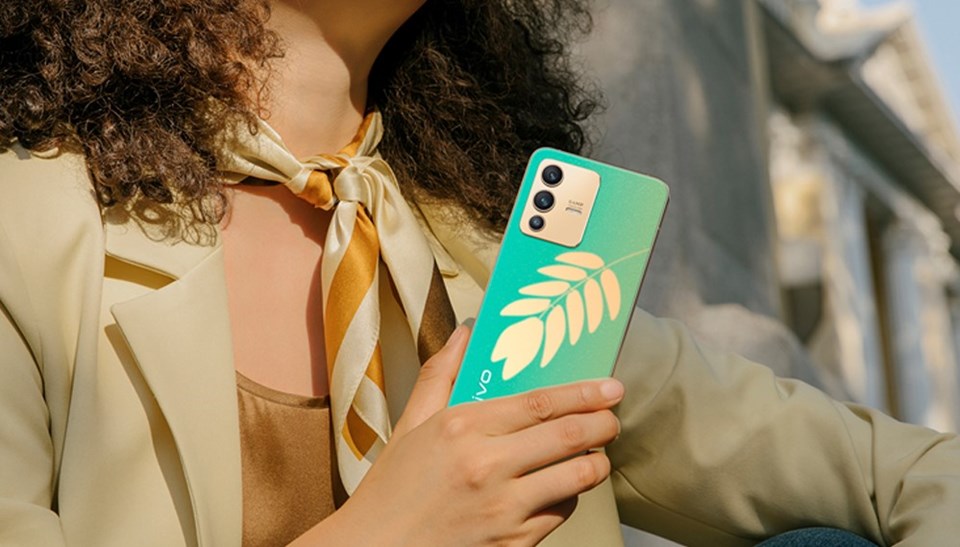 VIVO V23 5G CAMERAS
Apart from its design, the other important feature of vivo V23 5G is the camera block. In particular, the phone's front-facing (selfie) cameras appeal to people who actively use social media. Although the V23 5G has just gone on sale in Turkey, it has been used for some time in Asian countries. When user reviews are reviewed, it is seen that the phone meets the needs of vloggers with its front cameras and receives praise. There is a dual selfie camera block, which is not very common on phones in Turkey: The main front camera, which is the first in Turkey, has a resolution of 50 MP, and there is a second large camera. 8MP angle, which provides great convenience in group selfies. Another prominent feature of the front camera is the dual-color selfie spotlights placed on both sides of the notch. This two-color selfie can adjust the tone of the light coming out from the spotlights in three steps according to the user's demand. This way, great selfies can be taken even in dark environments, while all the details are transferred to the photo in the most realistic way with the right color tone preference. The front camera also features video recording up to 1080P and 120fps. Front cameras with image stabilization technology ensure that you have a stable image in motion, so vlogging is done in high quality.
On the back of the vivo V23 5G is a powerful block with three cameras and two LED flashes. The main camera has an image quality of 64MP. Also, the phone has an 8MP wide-angle camera and a 2MP macro camera. The AI-assisted rear camera block has many advanced camera features such as portrait mode, panorama, autofocus, portrait bokeh, macro shooting up to 4 centimeters, timer, wide angle up to 120 degrees. There's also 4K video capability on the front and rear cameras. In summary, we can say that with its front and rear camera performance, vivo V23 5G fulfills all users' production needs and gets full marks for its camera performance.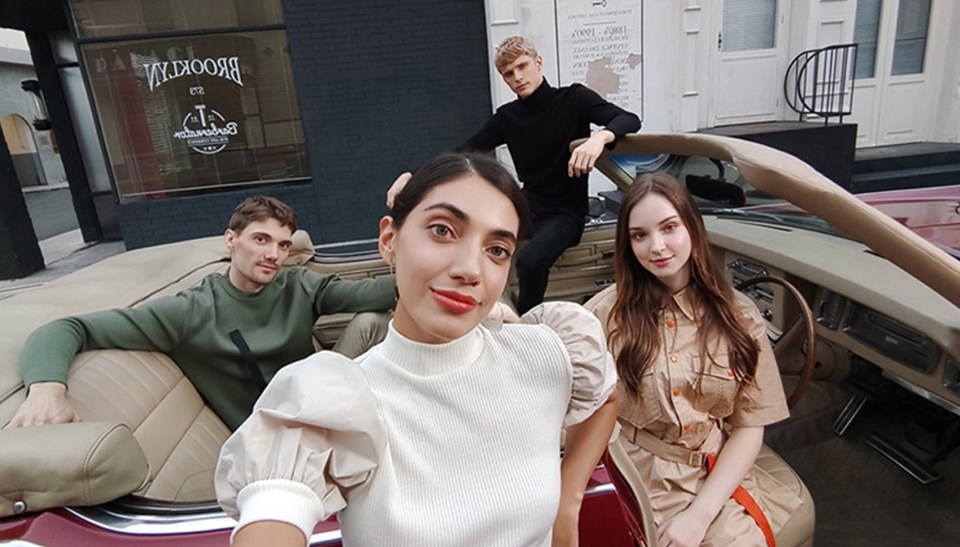 VIVO V23 5G SCREEN AND TECHNICAL SPECIFICATIONS
The vivo V23 5G, which attracts attention with its innovative design that does not tire the user with its weight and size, has a 6.44-inch AMOLED screen. The pixel density of the V23 5G, which has a Full HD+ screen resolution of 2400×1080 pixels, which we are used to seeing in flagship models, is also 409. The phone with a screen ratio of 20: 9 offers a 90Hz screen refresh rate that can switch between 60Hz and 90Hz with the smart switch feature. This display, which has a sleek bezel-less design, has a sleek notch that houses the front camera assembly.
The phone is powered by MediaTek's Dimensity 920 chipset which supports high performance. This octa-core chipset has 2.5 CPU frequencies. The V23 5G offered for sale in Turkey has 12 GB of RAM and 256 GB of internal memory. In addition to 12 GB of RAM, which we are not used to seeing in different brands, plus 4 GB of Extended RAM technology, it can use the storage space as virtual RAM when needed. Thanks to this new technological feature, any problem is avoided in processes requiring high performance and it rivals its competitors in terms of performance. The user interface of the phone with Android 12 operating system is Funtouch 12, developed by vivo and providing an enhanced Android experience.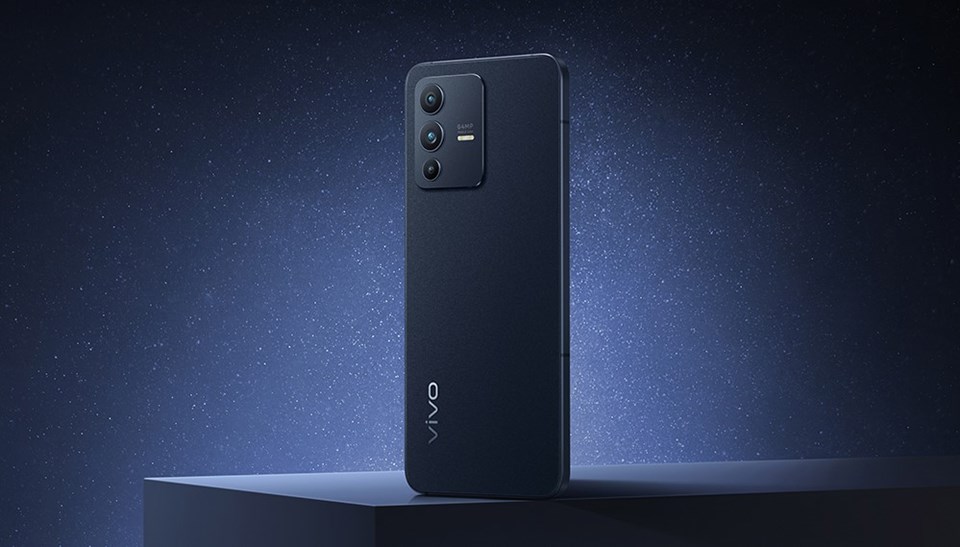 Funtouch 12 comes with tools that help you use the Android operating system much more efficiently. With Funtouch's exclusive "Ultra Game Mode" feature, in addition to boosting game performance, from taking screenshots while playing to streaming games using the webcam; A perfect gaming experience is offered with various options ranging from customizing and modifying the game sound to monitoring the CPU control screen. The phone, which has 7 layers of liquid cooling technology, does not have a problem with heating up both in intensive use and when charging.
The phone, which has a 4200 mAh battery, very comfortably meets daily needs. As we mentioned above, the device has 44W fast charging technology that can charge from 1% to 68% in 30 minutes, and the fast charging adapter is ready to go .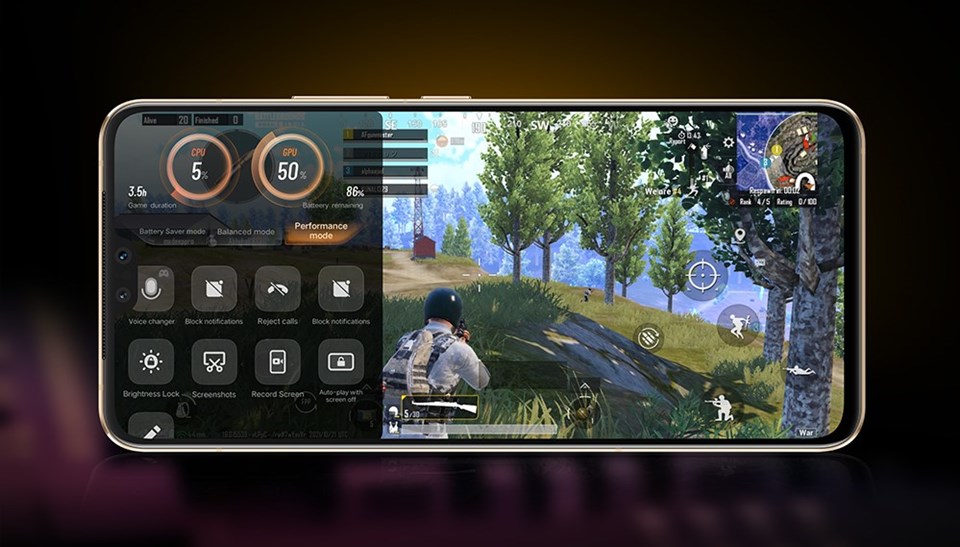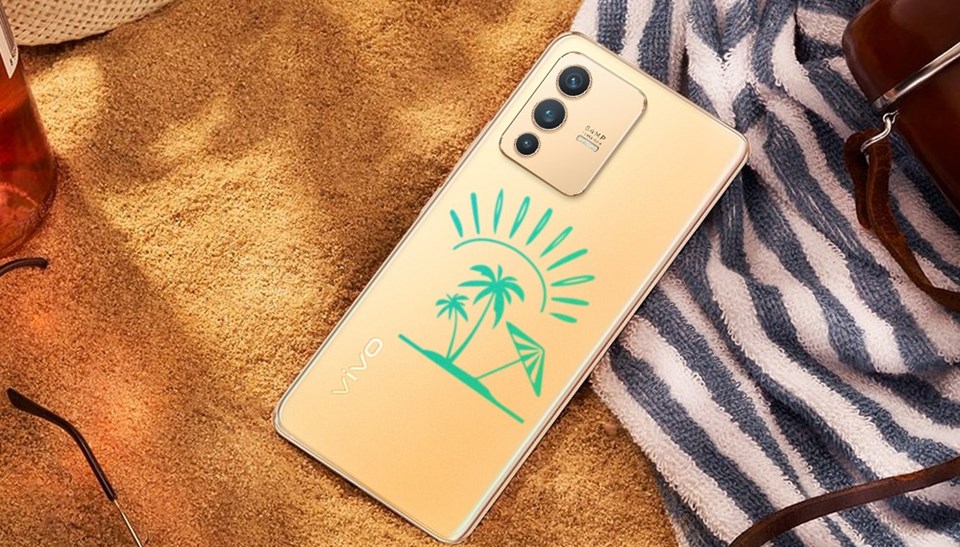 SALE PRICE VIVO V23 5G TURKEY
For those who can't give up the classic, vivo V23 5G, which caters to consumers with "stardust sparkle" and "day sparkle" color options with a special color-changing glass surface, was launched with a price tag of recommended sale of 13 thousand 999 TL.
Click to enter V23 5G website.
(THIS IS AN ANNOUNCEMENT)