Thanks to advanced technology, many items we use have started to become smarter, and the smart home is no longer a dream and has become a reality. Robot vacuums have also become indispensable in the new world. It sounds great that you don't have to worry about cleaning the house while you vacuum the whole house by yourself. This convenience is already reflected in robot vacuum sales. Especially in recent years, these robot vacuum cleaners, selling scramblers, are creating a habit with the great convenience they provide, and you can't give up after you start using them.
ECOVACS is one of the world's best-selling brands when it comes to smart robot vacuum cleaners. Before detailing these two products, I would like to tell you a little about ECOVACS. To date, more than 40 million users prefer ECOVACS products. A great brand that has managed to enter more than 20 million homes. It also holds more than 1000 patents worldwide. The ECOVACS R&D center, where more than 500 experts work, not only gives confidence to its users, but also delivers the latest technologies, with its technological experience of more than 20 years.
More importantly, we will start to hear ECOVACS more often. Because the brand is also starting to increase its weight in Turkey. I had the opportunity to experience the two robot vacuum cleaners from ECOVACS for the first time. Together with the DEEBOT T9, the DEEBOT N8 is a very good candidate to enter your home with its features.
DEEBOT T9 has all the vital features a robot vacuum should have. One of them is TrueDetect 3D 2.0 technology. This technology detects obstacles in more detail when cleaning rooms, avoiding clutter and avoiding bumps. In other words, since it senses the objects in front of it with great sensitivity, your mind doesn't stay with your robot vacuum, it does the cleaning on its own.
TrueMapping 2.0 technology is another outstanding feature of this product. Thus, it does not matter whether the environment is bright or dark, and it is possible to clean the rooms without interruption.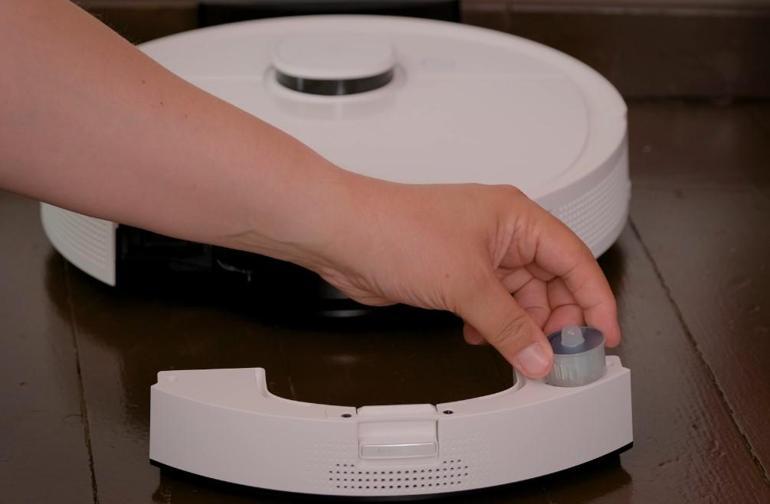 The ECOVACS Home app also provides our communication with this product. We can download the application on the phone for free. By scanning the QR code on the device, we can directly add DEEBOT T9 to the app and view the detailed settings. Your phone and the T9 must be connected to the same Wi-Fi network.
When he starts cleaning, he makes a plan of the house. The product, which draws a 3D map of your home and cleans according to that map, also supports Google Assistant or Amazon Alexa.
Another thing that I love about this product is that it has a nice scent. If you have this vacuum handy, you don't need a room smell. The air freshener in the box eliminates the smell of mold and pets in the house. You can diffuse the scent around the room whenever you want through the app, and we're talking scent that lasts up to 60 days.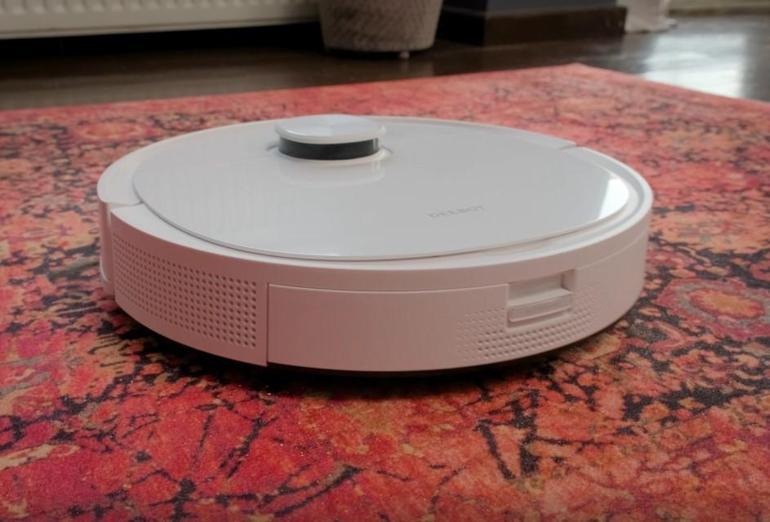 It reviews the areas it has cleaned again and again and performs a deep cleaning. DEEBOT T9 can effectively extract dust from hard floors and carpets while maintaining its constant suction power to ensure long-lasting cleaning. It owes it to the fact that it is equipped with high-durability fiberglass.
This state-of-the-art robot vacuum cleaner, which can clean efficiently with its double-sided brush, does not leave dirt and dust in the corners. In addition, the 3-layer filter can effectively filter out 99% of dust particles, even the smallest allergens.
OZMO PRO 2.0 technology is also an important component of this product. This advanced technology can effectively remove stubborn stains on the floor. It mops, sweeps and cleans the floor at the same time. It's also quite quiet while doing so. We fill its 180ml tank with clean water and we see disposable mop pads in the box. We can easily put on and take off these pads. We throw it away after use.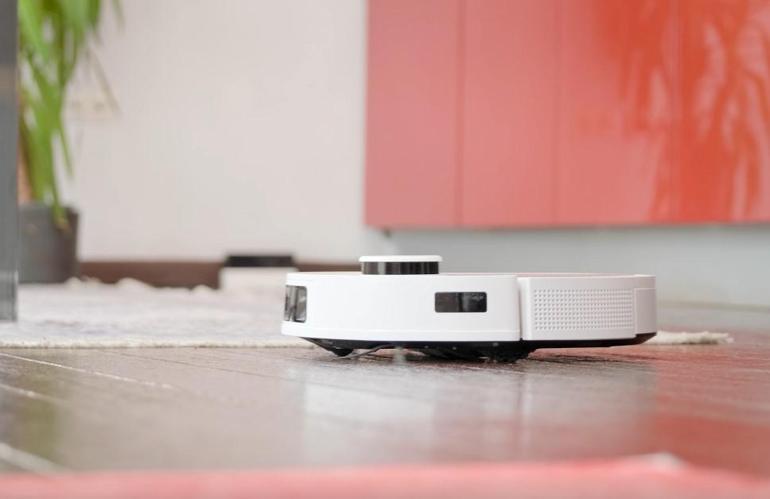 Although DEEBOT T9 cleans itself, you don't need to intervene. It cleans itself well, then returns to the charging station on its own and recharges itself.
It draws its energy from a 5200 mAh battery. It takes about 390 minutes to fully charge when the battery is empty. However, it can work continuously for 175 minutes.
The lower the heights inside the rooms, the better the performance of the product. With a length of 9.3 cm and a width of 35 cm, it can go in and out of many places. It mainly takes care of cleaning places that cannot be reached by getting under the bed or under the armpits. When cables or shoes come in front of him, he quickly notices it and walks off.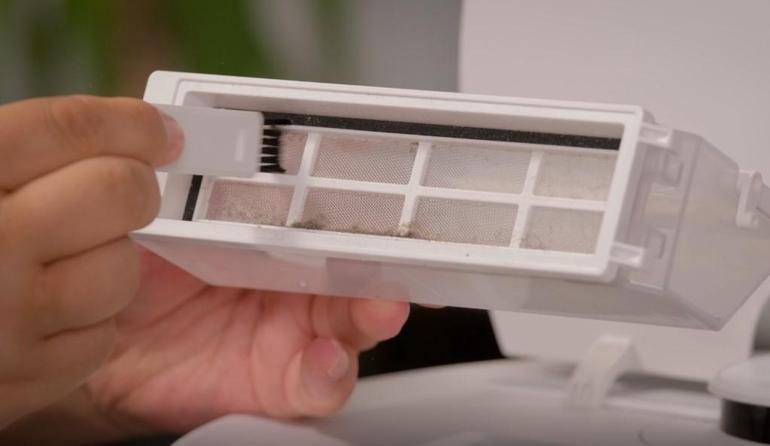 While maintaining the product, the brush is used on the device. It is very easy to maintain and takes very little time.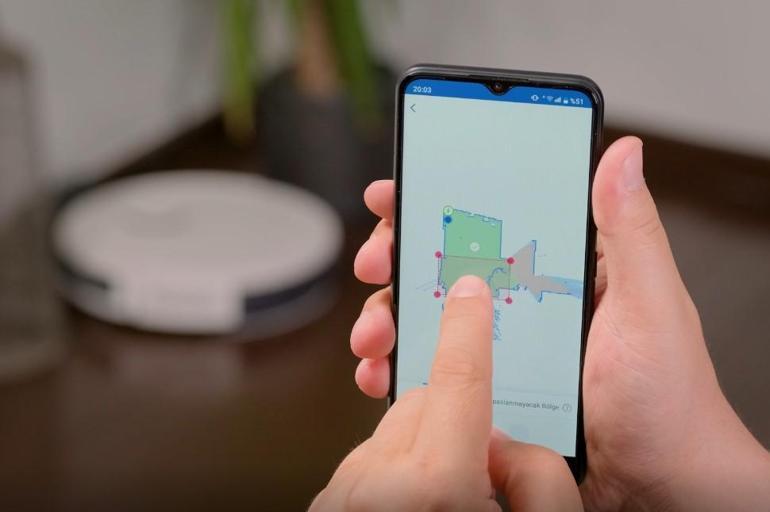 DEEBOT N8, another top robot vacuum from the brand. The DEEBOT N8, very similar to the T9 in design and basic functionality, can be controlled in detail via the ECOVACS Home app. For example, you can send the N8 to a certain area of ​​the room and clean it through the app.
Standing out with its TrueMapping navigation and mapping feature, the N8 can detect twice the distance with its special laser sensing technology, while it has four times the sensitivity for detecting objects.
With the multi-level mapping feature, you can scan and save multiple maps, and you can set special settings to clean different parts of the house on each map. Like the T9, the N8 also supports Google Assistant and Amazon Alexa.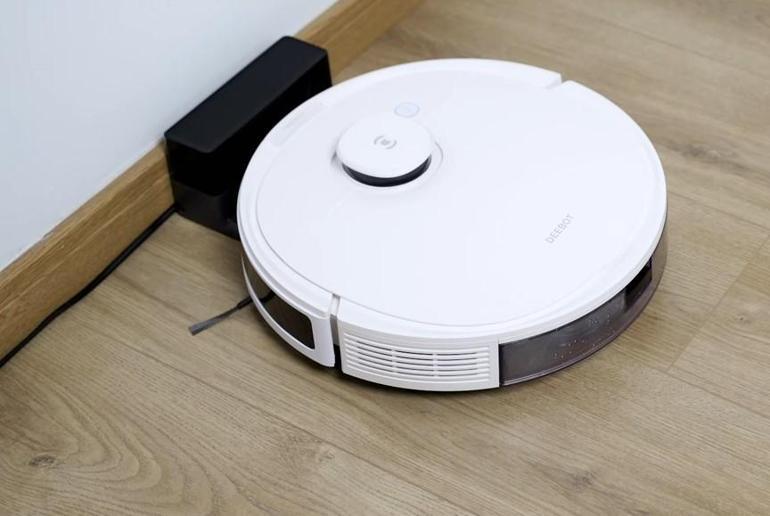 Don't think the N8 just can't get over the obstacle in front of it. If you want, you have the option of drawing a virtual border so that you don't put the broom in places you don't want. N8, seeing this virtual wall, does not exceed the limit and cleans only the areas you allow.
N8, which can overcome heights including door sills up to 20mm, cleans every nook and cranny with its double-sided brush design.
N8, which can sweep and mop in one go, supports 4 levels of water flow adjustment for different needs and floor types by using precision micro-controlled water pump. We can adjust this setting as low, medium, high or ultra-high if we wish.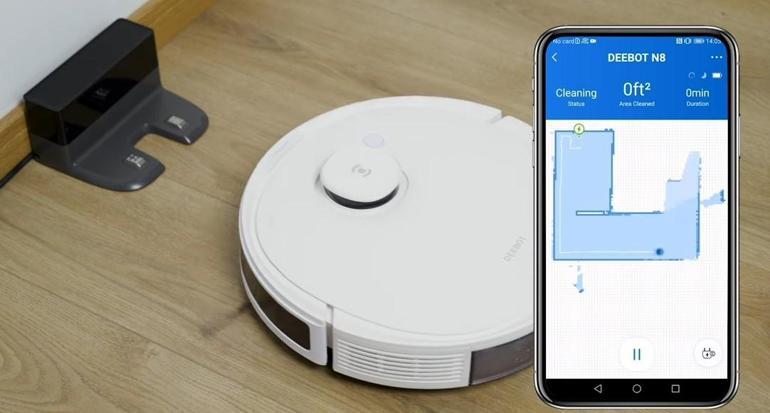 N8 offers a complete solution that cleans properly. High suction power for deep and thorough cleaning
. Especially those who live with their pets at home will love this product. The N8, which quickly removes dust and hair from floors and carpets, applies double suction power when sweeping. Imagine it could eliminate 99% of bacteria.
N8 also has an effective filtering structure. With its 3-layer dust filtering function, it can successfully filter out 99% of dust particles and particles down to 6 microns.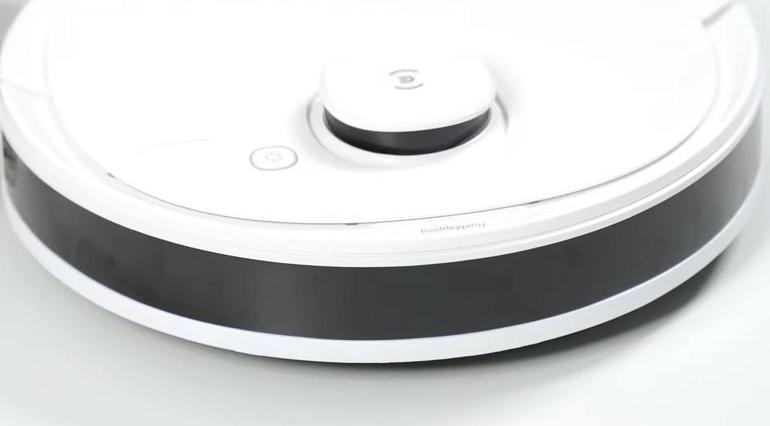 ECOVACS DEEBOT T9 and N8 review
We should also mention that the N8 can work continuously for about 110 minutes thanks to its 3200 mAh capacity battery.
Finally, let me say this about the N8: it runs very quietly. While you're watching TV or working in your bedroom, the N8 cleaner right next to you doesn't distract you and quietly finishes its cleaning and returns to its station.
Overall, the ECOVACS DEEBOT series is a complete cleaning solution that helps a lot despite its small size. Products developed for those who want a stylish and premium smart robot vacuum in their home that does its job very well. During work, its sound does not even attract your attention, and with its effective cleaning ability, it becomes the number one assistant, especially for those who keep pets.
Thanks to these intelligent robot vacuum cleaners, you will save time and have the possibility of having more time for yourself.