Transport and Infrastructure Minister Adil Karaismailoğlu attended the excavation completion ceremony of Bakırköy (IDO)-Bahçelievler-Güngören-Bağcılar (Kirazlı) metro line tunnel. After the completion of the project, which is 70% complete so far, 1 million Istanbul residents will be able to travel with the metro line daily. Speaking at the completion of the Bakırköy (IDO)-Bahçelievler-Güngören-Bağcılar (Kirazlı) metro line tunnel excavations, Minister Karaismailoğlu said: "As a ministry, we have implemented many important urban rail system projects so that our citizens living in big cities do not waste time in traffic jams. We have all experienced together how much these works carried out during the period of our governments have added speed to life and brought comfort. And we are working on 7 different routes with a length of 103.3 kilometers, including the Bakırköy (IDO)-Bahçelievler-Güngören-Bağcılar Kirazlı metro line, which we met today. Thus, our ministry will have acquired more than 50% of Istanbul's railway network. Our Bakırköy-Kirazlı metro line, with which we are associated and whose tunnel excavation works have been completed, has a length of 8.4 km. Our line passes through 7 stations, namely Bakırköy Sahil (IDO)-Freedom Square, İncirli, Haznedar, İlkyuva, Yıldıztepe, Molla Gürani, and ends at the existing Bağcılar Kirazlı station. With the commissioning of our line, where 1 million Istanbul residents can travel daily; The travel time between Kayaşehir-Bakırköy Coastal İDO will be 39 minutes, the travel time between Çam and Sakura City Hospital-İncirli will be 31 minutes, the travel time between Başakşehir (Metrokent)-Freedom Square will be reduced to 30 minutes. The total progress rate of our project has reached 70% to date," he said.
"IMM HAS NOT DONE ANY SIGNIFICANT WORK DESPITE 3 YEARS"
Continuing his speech by also mentioning the projects that the IMM has not carried out, Minister Karaismailoğlu said: "Our determined efforts, the plans drawn up with the spirit of the State, the collaborations that we have established with the sector and common-minded universities and studies bear fruit. And next Saturday, we will open Rize-Artvin airport, which is the 2nd sea airport in Turkey and the 5th in the world, on May 14 with the honor of our president. We rely on speed and comfort with the works we produce all over Turkey as well as in our beautiful Istanbul. We know that these services will help provide many more services to our nation with the added value they will bring to our economy. Our Bakırköy-Kirazlı metro line will not only make it easier for Istanbul residents to travel, but will also have very significant benefits in terms of economic benefits. The economic gain of our Bakırköy-Kirazlı metro line in the 25-year projection; Profit from highway maintenance and operation: $2.4 billion, time savings: $3.6 billion. The total will be $6 billion. Currently, IMM has about 100 kilometers of rail system lines running. The most important duty of local governments is to provide a safe and comfortable economical public transport system to its citizens. Unfortunately, despite the passage of 3 years, there is no significant study. On our side, we will complete the construction of the 103 km metro that continues in Istanbul until 2023 and put it at the service of Istanbulites. In fact, until the end of this summer; Pendik Tavşantepe-Sabiha Gökçen Airport Metro Line, Başakşehir Metrokent-Çam Metro Line and Sakura City Hospital-Kayaşehir, which we took over as a ministry 2 years ago because IMM did not, will put in operation the Kağıthane Istanbul Airport metro line".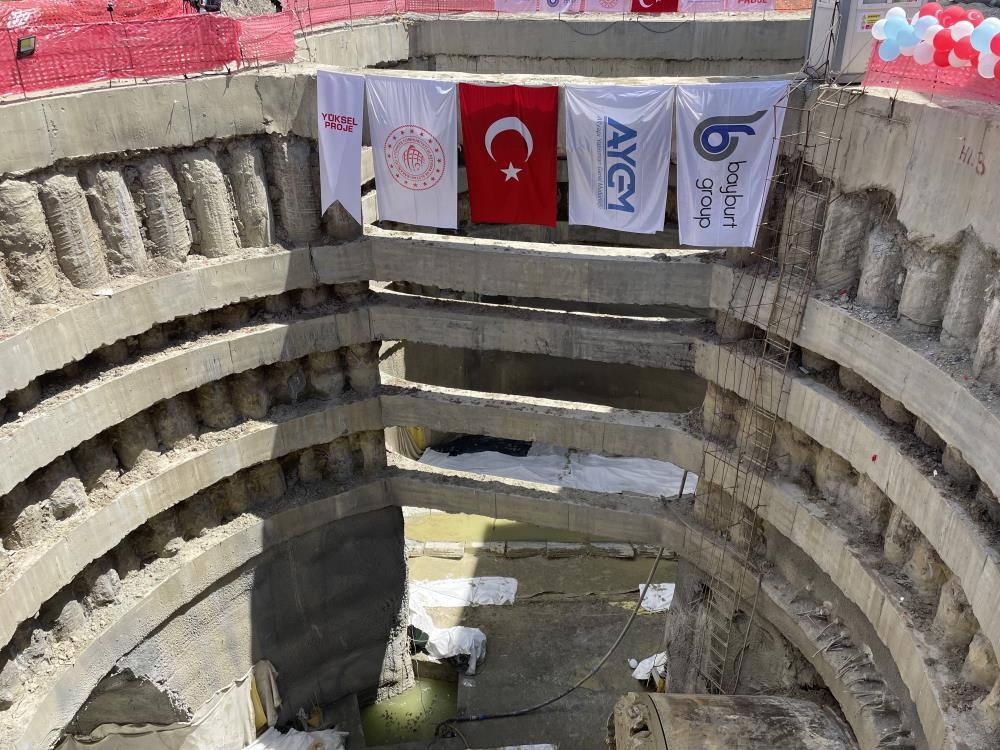 "OUR NATION WILL GIVE THE NECESSARY RESPONSE TO THE VOTE"
Stating that they will continue the projects and investments, Minister Karaismailoğlu said, "We want everyone to be competitive in serving the nation, but unfortunately there is no smart work. The balance of our nation is sensitive, it monitors the incompetence of Istanbul. He will give the necessary answer to the ballot box. Instead of day-to-day talks, we focused on mega-projects that will carry our country and Istanbul into the future, on delivering the best to our nation, and on delivering works that will illuminate not only the present but also the future. coming. We will continue our projects and investments that will carry Istanbul into the future without slowing down. In 20 years, we have passed the era of Istanbul and Turkey. We will not be content with that. Our business is service; we are not surprised. With these thoughts in mind, I would like to thank all my colleagues and the General Directorate of Infrastructure Investments, who successfully completed the construction works of our Bakırköy (IDO)-Bahçelievler-Güngören-Bağcılar metro line ( Kirazlı) and brought the project to this stage and wish them much success. We hope to meet you at the opening of our project," he said.
THE SOURCE: UAVs