SELL MORE…
Of course, at the heart of all this, there is always the basic DNA of the fashion world, to sell more, to make the customer buy more. Didn't we see this clearly when we couldn't even leave our homes during the pandemic? There were so many advertisements for sweatpants on various platforms, especially on social media, that I'm sure a lot of people reading this have their homes filled with more sweatshirts and sweatpants than they won't wear one in their lifetime!
FAST FASHION IS ON THE RISE
Despite all the writing that the fashion world has taken a slower, greener approach to this whole process, Zara still releases 24 new clothing collections every year. Global apparel brands such as H&M, meanwhile, continue to put 12 to 16 new products a week on their shelves. And despite all this eco-friendly approach to fashion, Shein, the world's fastest-growing company of late, is the new warrior of fast fashion. The brand, which sells $12 dresses and blouses at 7 dollars, makes all the other major global brands jealous. The brand, which sells thousands of products every month on its website, has gone down in history as the brand that uses polyester the most, brands like Primark also do so under the guise of "More affordable prices, ecological approach accessible".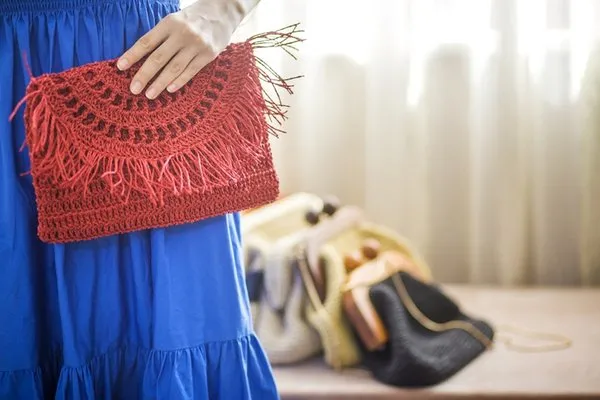 DANGEROUS FABRICS
When talking about recycled materials in stores, fabrics such as polyester, which cannot be dissolved by nature, are always mentioned. However, even when we do a simple internet search, when we write down polyester, we come across "Polyester is the most dangerous fabric you can buy." It is obtained from nylon and plastic.
It prevents the skin from breathing. While polyester and nylon fabrics invite flu infections, they can cause various skin diseases and gynecological diseases. Likewise, many products sold with the phrase vegan leather, which are not of vegetable origin, unfortunately cannot prevent them from being derivatives of polyester.
"And what about collection boxes placed in stores? Aren't they also useless? I hear you asking… It's very sad, but unfortunately most of these collections made by global companies are an effort to ease your conscience, if only a little, as consumers. You throw an item there and shop more, you feel better psychologically…
SHOPPING WITHOUT CONSCIOUSNESS
"And the recycling bins in stores? Aren't they good? I can hear you say. Unfortunately, there aren't any…because they do nothing but make you shop more, thinking you're doing nature a favor without feeling guilty.
FASHION BOILER
MAGIC HEARTS
One of the hottest designs this season is the heart… Jewelry companies have started using the heart shape in their designs one by one. Kismet by Milka is one of these brands… The "Magic Heart" collection, which is produced in limited numbers for Mother's Day and where the shape of the heart is mainly used, consists of earrings, necklaces, piercings and rings. A special technique of setting square stones is used in the Magic Heart series.
CLAY AND WATER BASED PAINTS
I write about women's brands all the time, but there are some Turkish knitwear brands that are taking ambitious steps towards an eco-friendly approach… One of them is AVVA… Part of our heritage Anatolian in the brand's spring/summer collection; Şile fabric, buldan fabric, dastar fabrics are included. Additionally, nature-compatible clay and water-based paints have been used in the products. The affirmation of pastel and nude tones can be found in the light pieces of the collection.
SPECIAL SPRING JACKETS
Kiğılı, who created special models for the new season in these days when the spring season is showing, completes the strong position of modern men with jackets and coats. Spring jackets and coats specially designed for the season meet gentlemen who do not compromise on their appearance in Kigili stores and kigili.com. Kiglii; offers new alternatives with jackets and coats for men who want to wear the dominance of modern and timeless shapes.
TURKISH BRAND IN ITALY
A Turkish brand, Lonjevite, is also in the most special part of "Cosmoprof Worldwide Bologna", which is considered one of the most important cosmetic fairs in the world in Bologna, Italy. Taking place as a special guest in the extraordinary gallery created for beauty and fashion trends, Lonjevite met visitors from thousands of international brands and trade shows. Longevite meets international buyers, beauty editors and bloggers.