Amber Heard and Johnny Depp, one of Hollywood's favorite couples, are now on the agenda with their legal battles against each other.
May 8, 2022 12:02
/
magazine
Two famous Hollywood names fight fiercely in court. Amber Heard bursts into tears while making interesting and bloodcurdling statements. He talks about Depp's physical abuse and sexual assault. Johnny Depp, on the other hand, denies the allegations and does not want to be a spectator of the collapse of his career, which he has accompanied so far with his fingernails. "He took everything from me. The famous actor, who says, 'My kids will be in the grip of this slander for years,' shows he is actually waging a reputational war.
But even though Johnny Depp and Amber Heard are currently in an intense legal battle, their romance hasn't always been so rocky.
Here are the relationships of the two from yesterday to today…
LOVE THAT STARTS ON SET
According to Sözcü's compilation, the pair met while filming Bruce Robinson's 2009 film "The Rum Diary." Depp played Paul Kemp, a journalist who gets a job in Puerto Rico and falls head over heels in love with Chenault ( the character of Amber Heard). The couple started dating after this project.
The two opened up about the start of their relationship in the lawsuit they opened up to each other years later. Depp; "I felt something that I shouldn't have felt on set," he said, referring to a scene where his characters kiss in the shower, adding, "I think it there was something real about kissing in the shower."
Heard said, "I felt the chemistry. I definitely felt the other thing that went beyond my job. Johnny clearly felt that for me," she said.
Johnny Depp and Amber Heard saw other people during filming.
PERFECT WOMAN
In 2012, Depp broke up with Vanessa Paradis and Heard broke up with Tasya van Ree. Depp says the following while describing Heard at the start of the relationship: "He was careful, caring, smart, kind, funny, understanding… We had a lot in common. Blues music, music, literature… This year and a half has been great. She seemed like the perfect match somehow in my head.
THEIR MARRIAGE DIDN'T START WITH POWDER PINK
After two years of dating, the couple got engaged in 2014 and also married on Depp's private island in 2015. However, the claim that Depp joked with his best man, "Now I can knocking," as he walked through the ceremony on his wedding day may actually be a sign that their marriage didn't start out with a whole lot of love.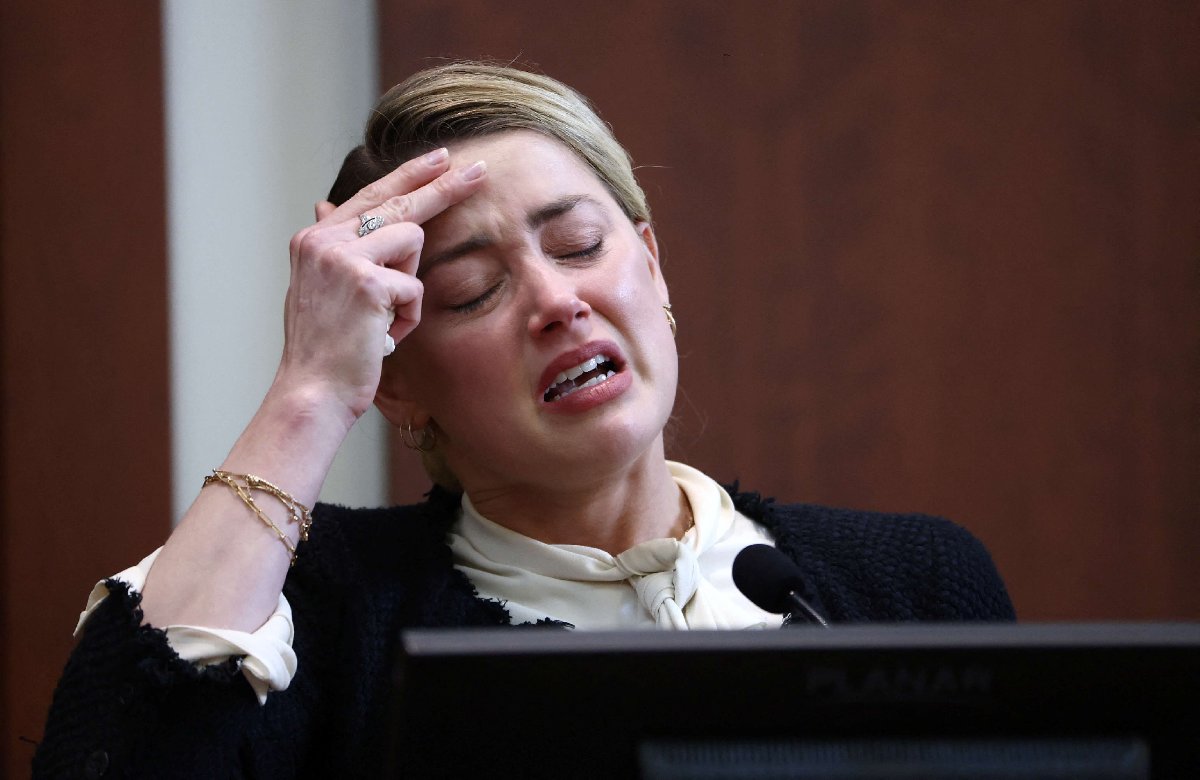 THE VIOLENCE IS NOT LACKING
As of 2016, according to court statements, the violent behavior of both parties against each other, which shocked the public, came to the fore in the relationship.
Claims such as Heard defecating on their beds and Depp hitting Heard leave their mark.
15 MONTHS OF MARRIAGE ENDED WITH $8 MILLION
After just 15 months of marriage, Heard filed for divorce and the case was settled in 2016. Depp agreed to pay Heard around $8 million to settle the deal.
The two shared the following lines in their joint statement at the time: "Our relationship was intensely passionate and volatile at times, but we were always bound by love. Neither party lied or made false accusations for financial gain. It was never intended to cause physical or emotional harm.
SCANDAL ARTICLE
In 2018, Amber Heard wrote an article for The Washington Post about women experiencing domestic violence. Although he didn't name Depp in the article, many claimed Heard was referring to the "Pirates of the Caribbean" star.
In the article, Heard describes Depp as a "thresher". After the article was published, Johnny Depp; He was dropped from casting in many productions, especially in ongoing projects such as Pirates of the Caribbean and Fantastic Beasts.
DEPP'S $50 MILLION LAW
In 2019, Depp sued his ex-wife Heard for $50 million in defamation over allegations he made in The Washington Post. He claimed that the published article seriously damaged his career and cost him more than $40 million in income.
Heard, on the other hand, filed his own $100 million counterclaim in 2020, describing Depp's case as "nonsense."
HE HAS A CHILD WITH THE SURROGATE MOTHER
Amid the ongoing legal battle, Heard announced via social media in July 2021 that she had a baby girl named Oonagh Paige via surrogate and wrote:
"I'm so excited to share this news with you. Four years ago I decided I wanted to have a child. I wanted to do it on my own terms. I hope we get to a point where we don't wanting a ring to have a cradle will become normal.
DEPP'S CASE CONTINUES
Depp's $50 million lawsuit against Heard finally appeared in court last month and is currently pending. The TV case details everything from Depp's childhood abuse to his drug addiction to his volatile relationship with Heard.
In the lawsuit, Heard claimed he was sexually and physically assaulted while bursting into tears; Depp, on the other hand, denies all the allegations and says Heard played the role of his life.