From the beginning of the week we are clearly in a ordered which is drawing very well.
But be careful, today at 13:45 we have the decision on the rates of ECB which should cause some volatility. Especially since the European indices are at the bottom of the range, which is always an acrobatic position.
Faced with this, caution is a must. Any position in the European markets prior to the ECB's decision is the equivalent of Russian roulette or casino. The day will really start at 3:30 pm with the opening of the American markets.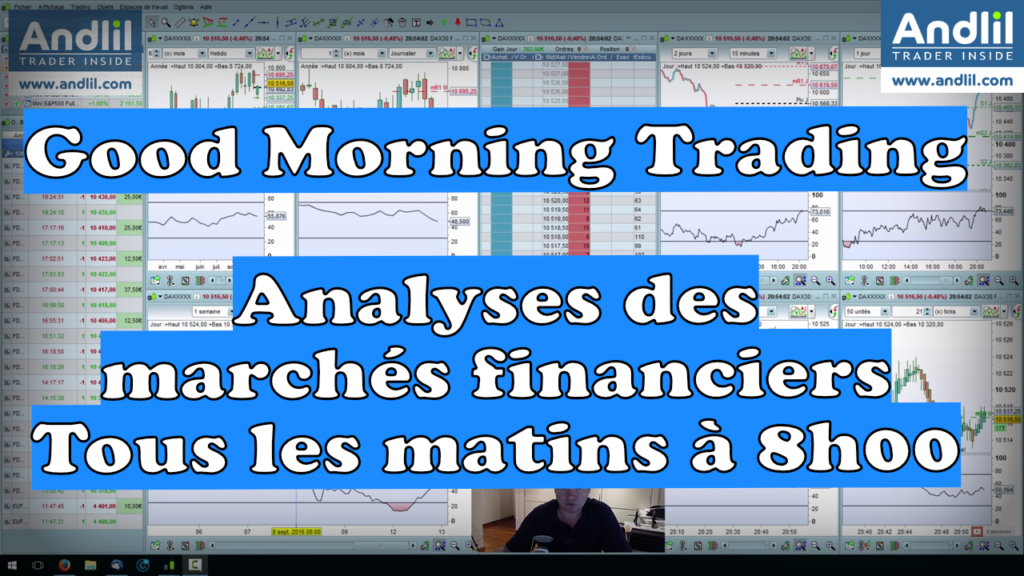 The psychological climate of investors is: "half fig, half grape". Moving the US 10-year rate above 3% does not serve to reassure investors that they are not taking any risks. I remind you that next Wednesday we will have the decisions of the FOMC. And these are really fundamental, they are much more important than the decisions of the ECB.
In this context, it is difficult to take long-term positions, scalping and the Trading day are back in fashion.
Good morning Trading of the day
Don't forget that you can subscribe to Andlil's Telegram channel to receive notifications: https://t.me/benoistrousseau
This channel is in beta, I was planning to officially launch it in July, but Internet users have discovered it and it has started circulating on the net. So here it is, among the news that I announced in July, there is a Telegram channel. You have more information on this article Telegram channel Andlil Benoist Rousseau
I wish you a great day of trading, prudence and fun,
Sincerely,
Benoist Rousseau